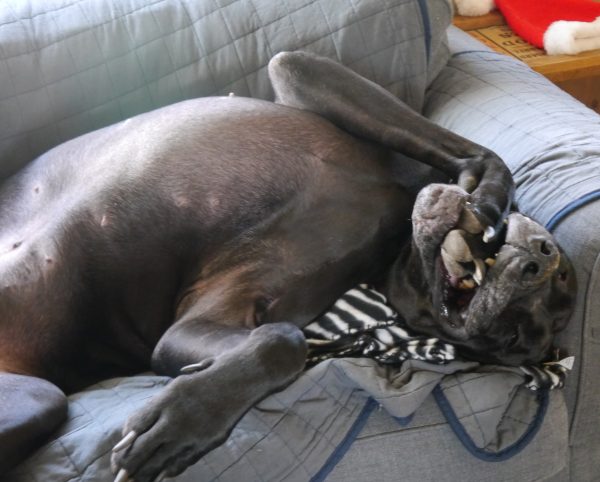 Pretty tired today and plan to emulate the Beast as much as I can. I am planning on cooking a standing rib roast and sides (recipe here) later today.
What are you up to today? Family, friends….stress? Here's a good place to connect if you need a break or support.
Open thread.
P.S. Last night I received a six week picture of Scout – you can click over here to see it.  Yes, I'm terrible, because I'm enjoying these "puppy reveals".