Yuki is an absolute princess and I love everything about her, but she is a touch needy. She has been surgically attached to me all day, and she must have some part of her body touching me at all points: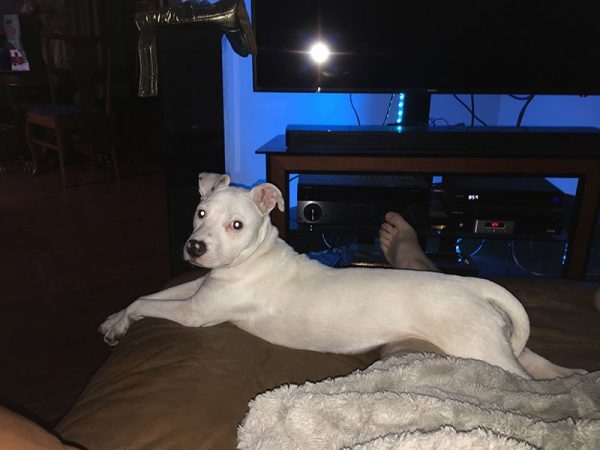 Here she is helping your fat host surf the internet: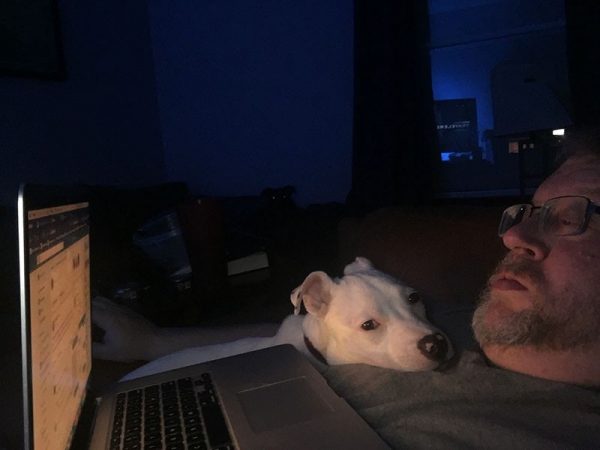 Whoever gets this dog is hitting the jackpot. She does snore like a jetplane with asthma, though, and it appears that chicken nuggets give her the farts. But other than that, she is perfect.