On the Road is a weekday feature spotlighting reader photo submissions.
From the exotic to the familiar, whether you're traveling or in your own backyard, we would love to see the world through your eyes.
Good Morning All,
There are issues with the form; I'll work on them next week, but I've got more consuming and time-sensitive things owning me.
I apparently did something wrong and so my post for Tuesday…didn't. I blame considerable amounts of cats, food, family, and only part of the Doctor Who Christmas Special. I could have had lots to drink, but a small rum and coke when finally home sufficed – the day was draining enough.
I haven't written about my mom much yet because I had some family issues to work out first. I'm pleased to say that this process has begun and so hope to share about this amazing, neat woman next week.
Have a wonderful day, and enjoy the pictures!
I hit issues trying to post Bill's amazing pics and so, rather than fight, found another submission. My apologies to you, and most importantly, to him. The first picture is a show-stopper, a panorama.  I have another panorama or two, so if I can, I'll get them set up for next week.
Once we get into the new year, I'll get the site/this stuff back to normal, then improve it. To explain, because normally I'd be getting this all solved ASAP – now that I'm not as destroyed by my loss emotionally, I've got lots of important executor and heir duties, not the least of which is taking care of the family home I grew up in and her two loving cats.
I've also had to deal with lots of financial stuff to beat end of the year deadlines. And these new tax laws mean that prepaying sudden-for-me property taxes is smart, as are any other big-tax items I want to write off more easily. So there's an insane amount of stuff going on until I hit Friday, 5 pm/last pickup, and then it's a few days of rest and celebration of a new year and an untold future.
Thanks to everyone who's written such nice things publicly and privately. If I haven't responded yet, keep your eyes open. I'm finally beginning to reconnect and reply to good wishes, mail, and email. Y'all are good folks.
Ok – picture – ho!
Here's a dreamy picture from valued commenter Gin & Tonic.
Where: The Wimbachklamm, near Berchtesgaden, Bavaria.
When: August of this year.
Notes: Shot handheld at 1/2 second, late afternoon or early evening.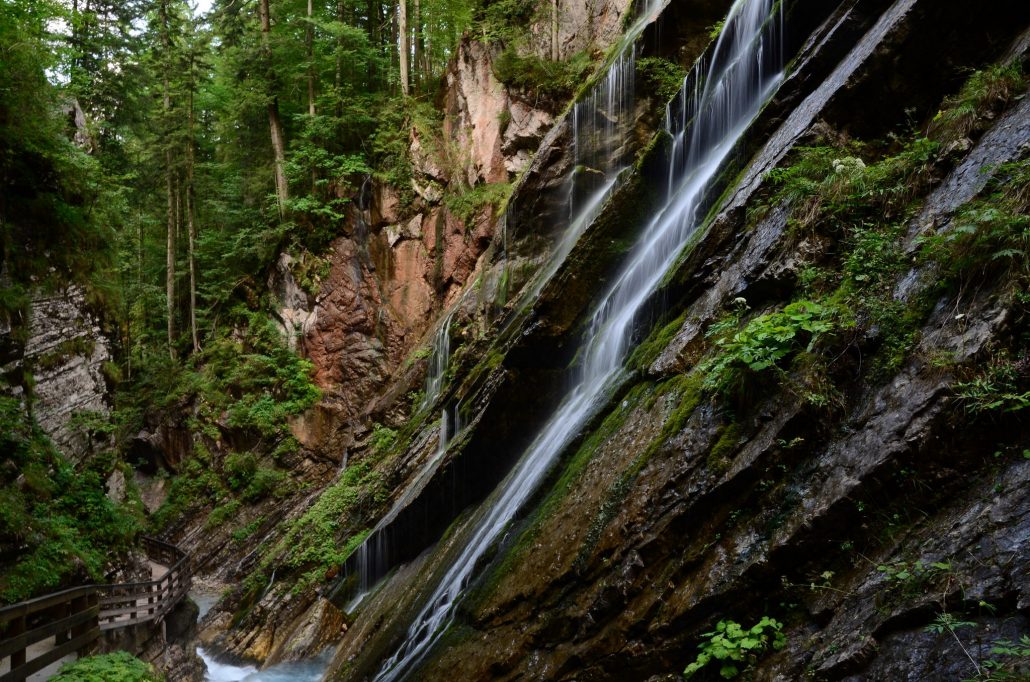 Wow! I love slow exposures but have rarely done well, and never in color/daytime. Thanks!
One again, to submit pictures: the form is broken so Send an Email