I know there are lot of posts up for you right now, but I just had to share this picture: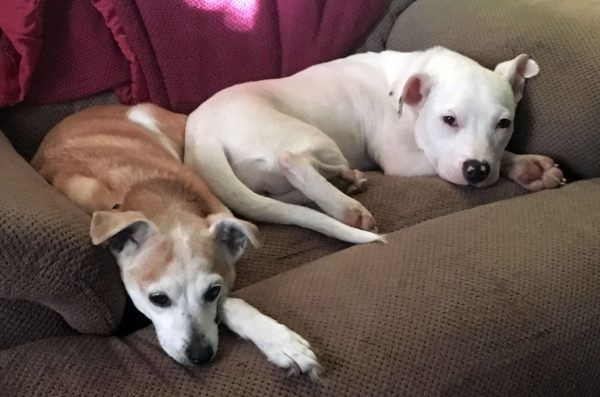 I was sitting here working, heard tandem snoring, looked around and found the two top fillies in my heard snuggling like they had been together forever. I can't tell you how remarkable this is. Lily has always been an angel, but she is not really fond of snuggling with other dogs. It's not that she is mean or aggressive, she just has no interest in them. When Thurston gets up in her grill she'll just turn her head and look away and leave the area.
But with Yuki, they just seem to get each other- the "Yeah I was on the dark side in a bad place too we're safe here." I'm starting to think that Yuki needs to become a canine good citizen and go to a home with a special needs child.
And then there is Thurston.