On the Road is a weekday feature spotlighting reader photo submissions.
From the exotic to the familiar, whether you're traveling or in your own backyard, we would love to see the world through your eyes.
Good Morning All,
There are issues with the form; I'll work on them next week.
Have a wonderful day, and enjoy the pictures!
From valued commenter StringOnAStick, pictures from wonderful Colorado: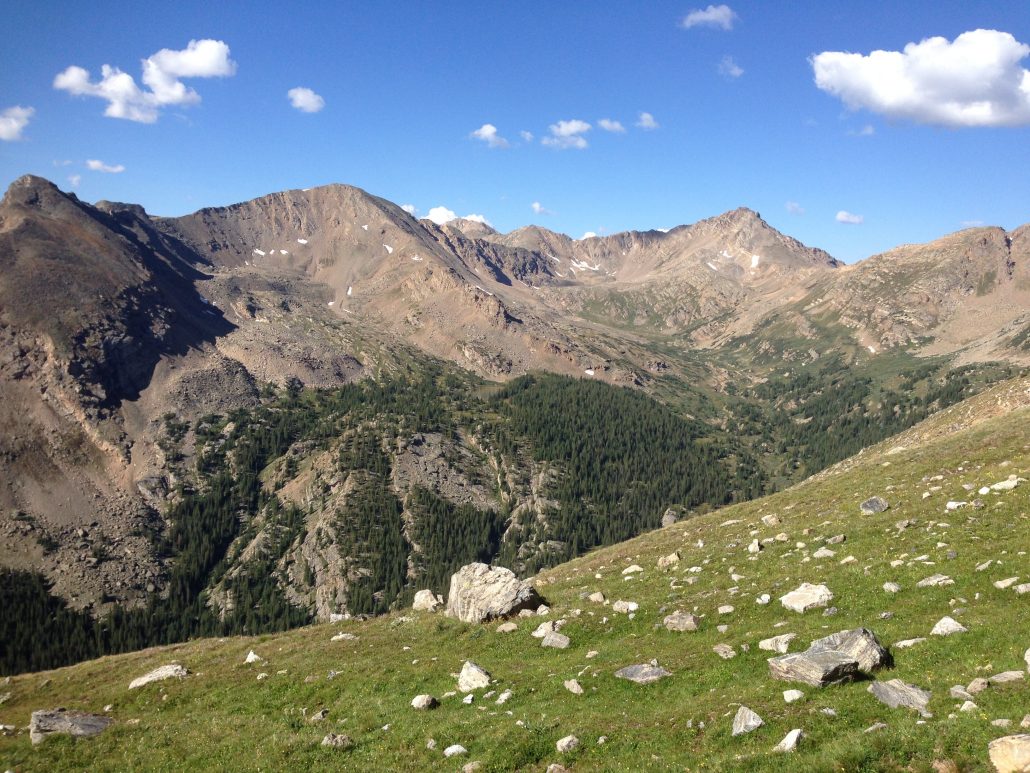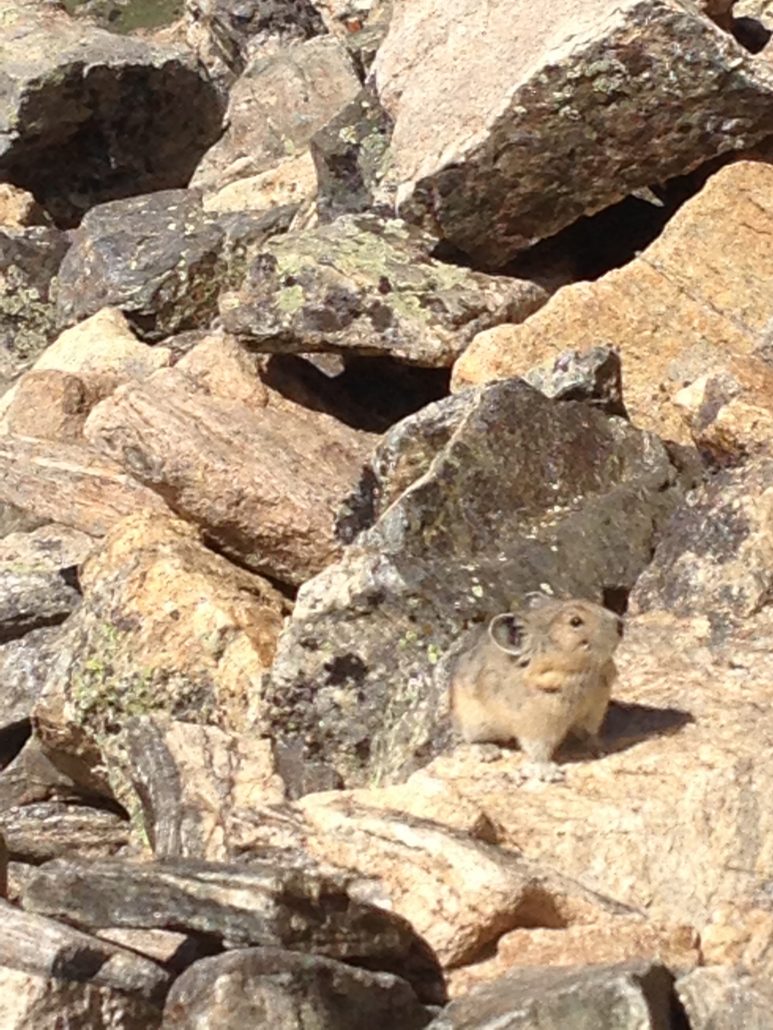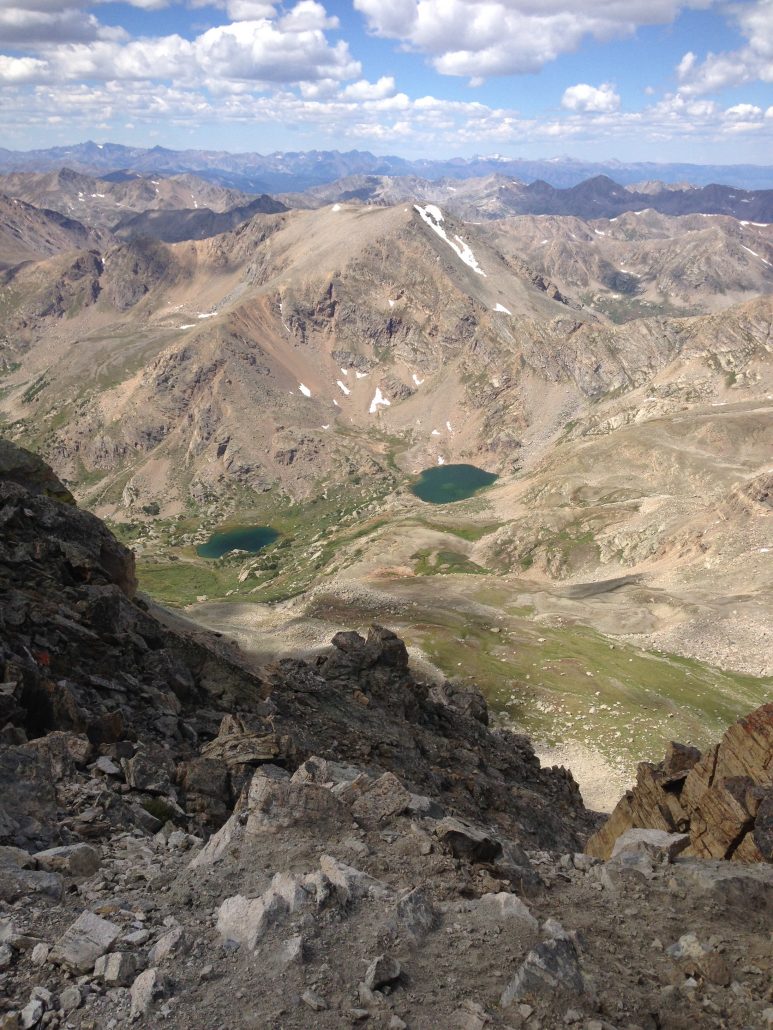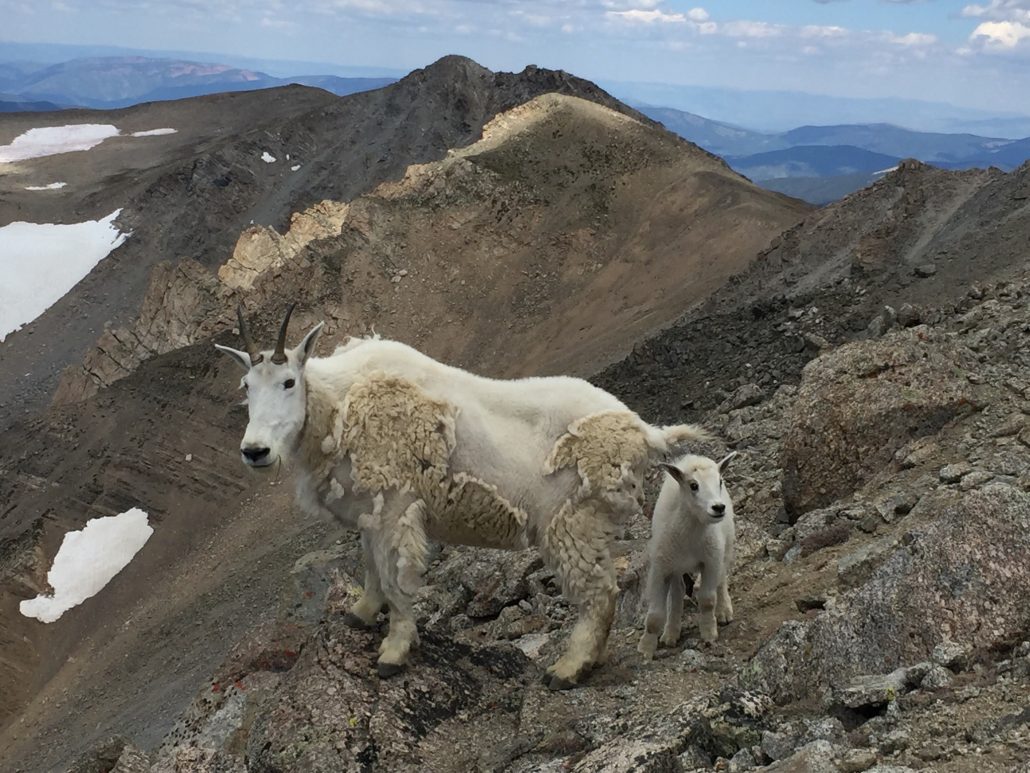 These 4 photos are from a hike up Mt. Massive in the early summer.  The
Pika is a little hard to see but given how hard it is to see a cell phone
screen in the bright glare of the sun (and with age-related far sightedness
too), I was just aiming in the general direction and hoping I got it right;
so, pretty close. The Mountain Goat and her baby were so used to hikers
that they didn't seem concerned at all about the number of people hiking to
the summit; they weren't very far off the trail though there is a bit of
zoom in use here to get that photo.  The other two photos are looking
towards the SW from the upper trail,
And then, there were more!
Hi again!
I decided to send another set of photos of a different area, much less easy
to access than Mt. Massive, plus also a geologic oddity that is common in
the Front range area.  I'm a former geologist and while it is a lousy way
to make a living, it's a great hobby.
These photos are of an Inselberg terrain found at the southern end of the
Lost Creek Wilderness near Tarryall Reservoir, Colorado.  I did a little
research to make sure I was correctly using Inselberg as the proper term
for these odd granite features and it seems that the consensus on how these
form has gotten a bit more broad than when I was hearing about them in
graduate school in the late 1980's.  You might remember seeing lots of
areas in the Front Range that had these outcrops of granite boulders that
often look like they were stacked somehow or had little pools eroded out of
the top.  I was told in school that these are a remnant of the Eocene
tropical weathering environment, at least in the Front Range area from
Colorado Springs up into southern Wyoming.  The explanation I was given is
that the wet tropical climate and resulting humic acids, combined with
existing fractures in the ancient precambrian granite are what "rotted"
away the surrounding rock and when the climate dried out and the crumbled
rock eroded away, what was left behind are these stacked boulders
terrains.
No need to post this explanation since it isn't much of one or may be more
than anyone who isn't a geologist would care about; I just found this one
area to be the best example I've ever seen of such a terrain and it is
truly a magical area.  After a long steep hike, we arrived at this upper
plateau and that is where all these photos were taken; the landforms are
otherworldly.
So – my father was a geologist, maternal grandfather was a geologist, and all I could think of, almost every day when I lived in Canon City (Colorado), was how much both of them would have killed to have had the chance to live there and be able to explore things on a whim. I am decidedly NOT a geologist – my father made me swear not to pursue his path –  but I have lots of love and old-school appreciation for the earth's history, laid bare in the West and so many other places around the world. So thanks for these great pictures, and please do send more!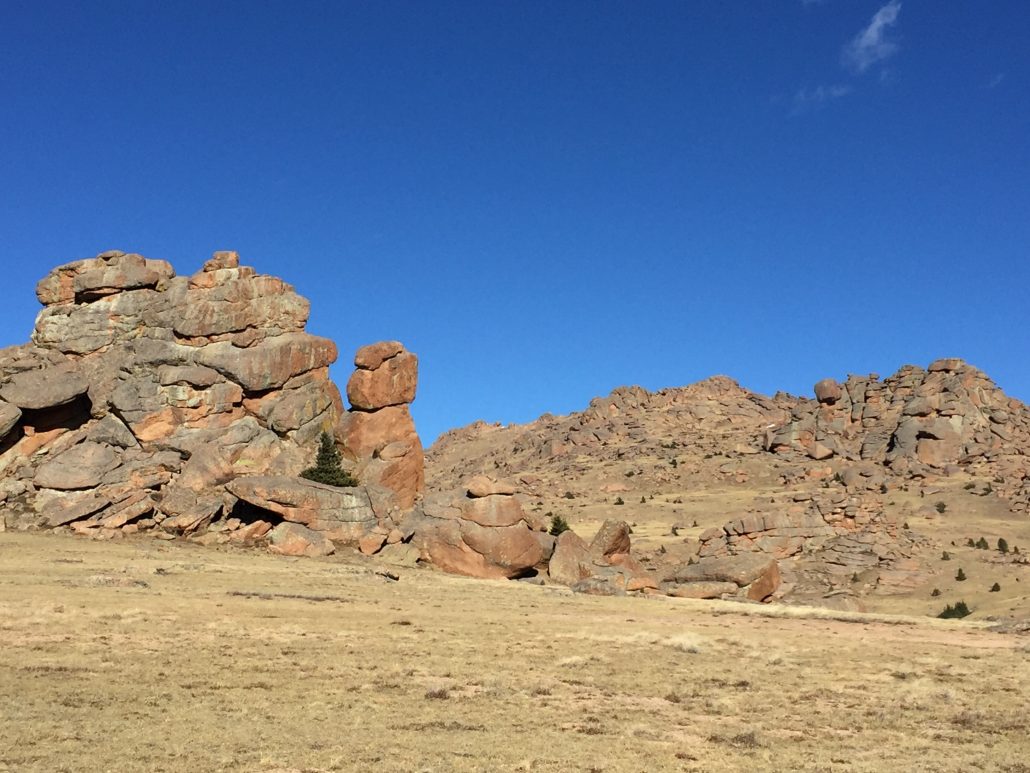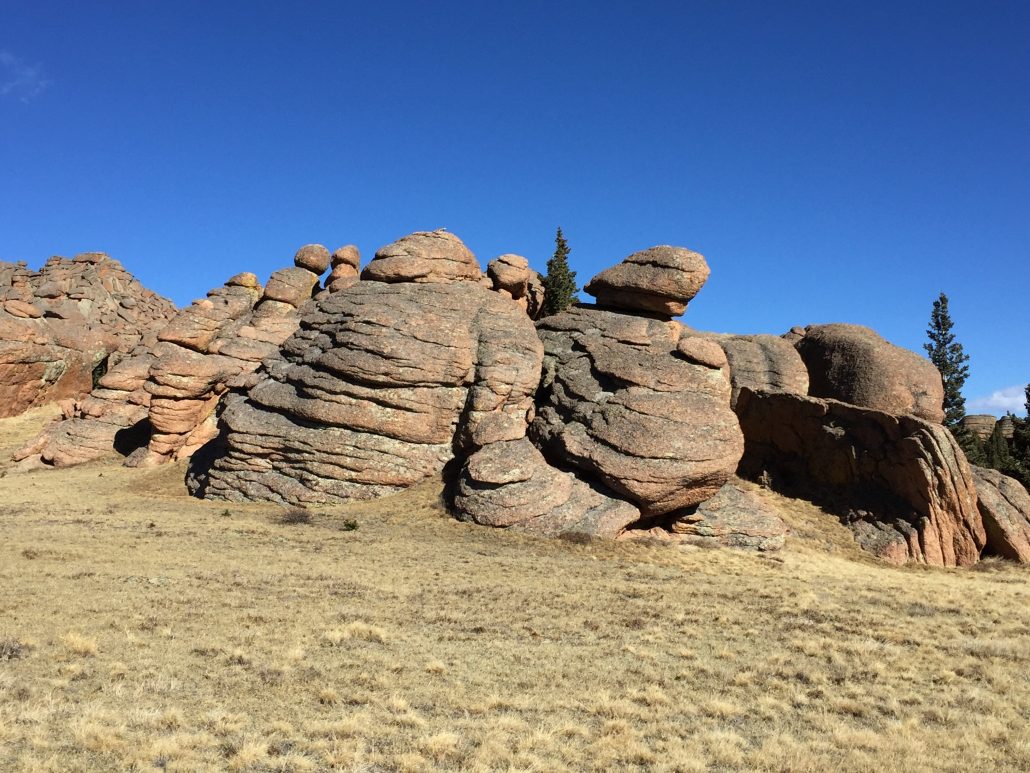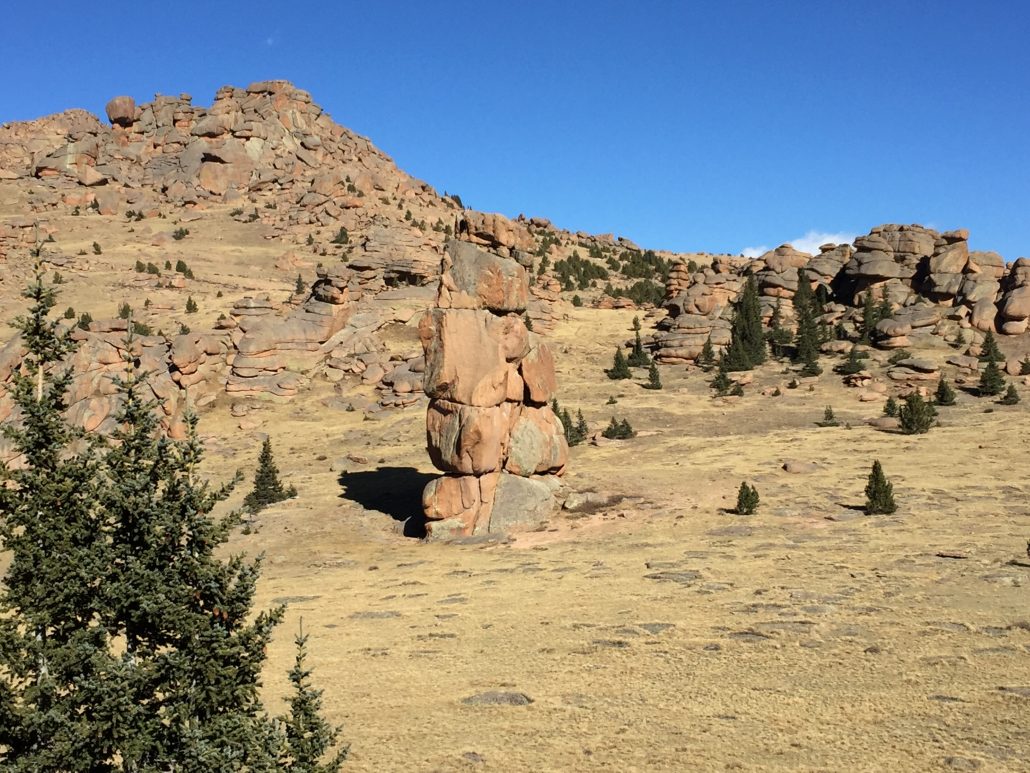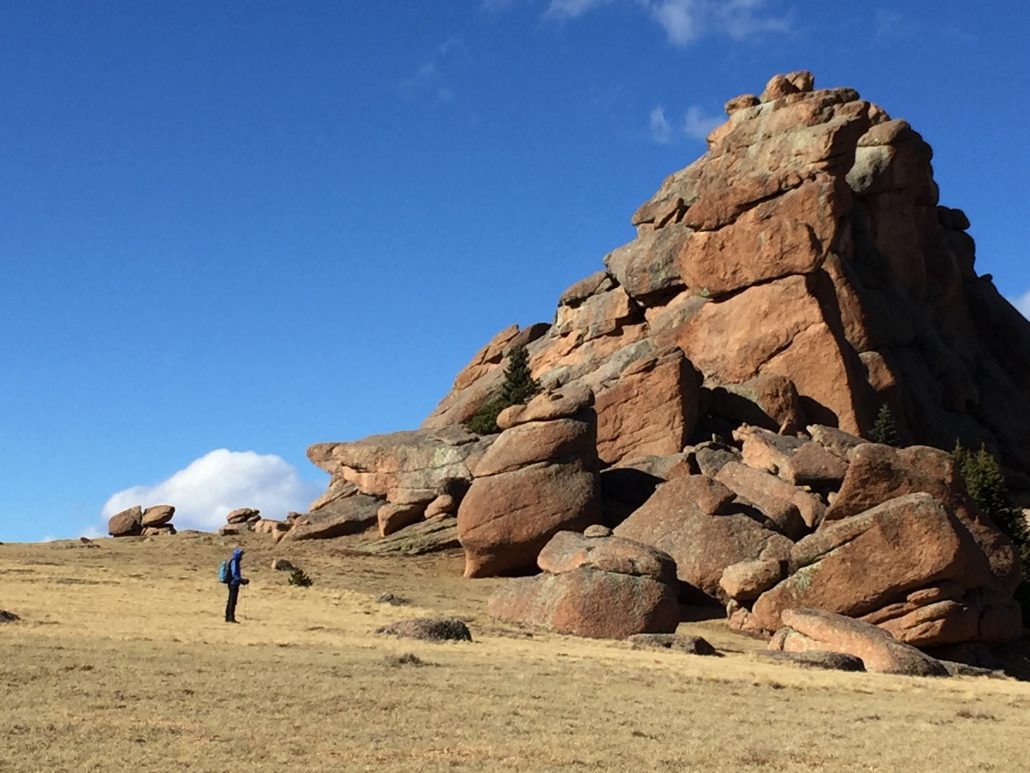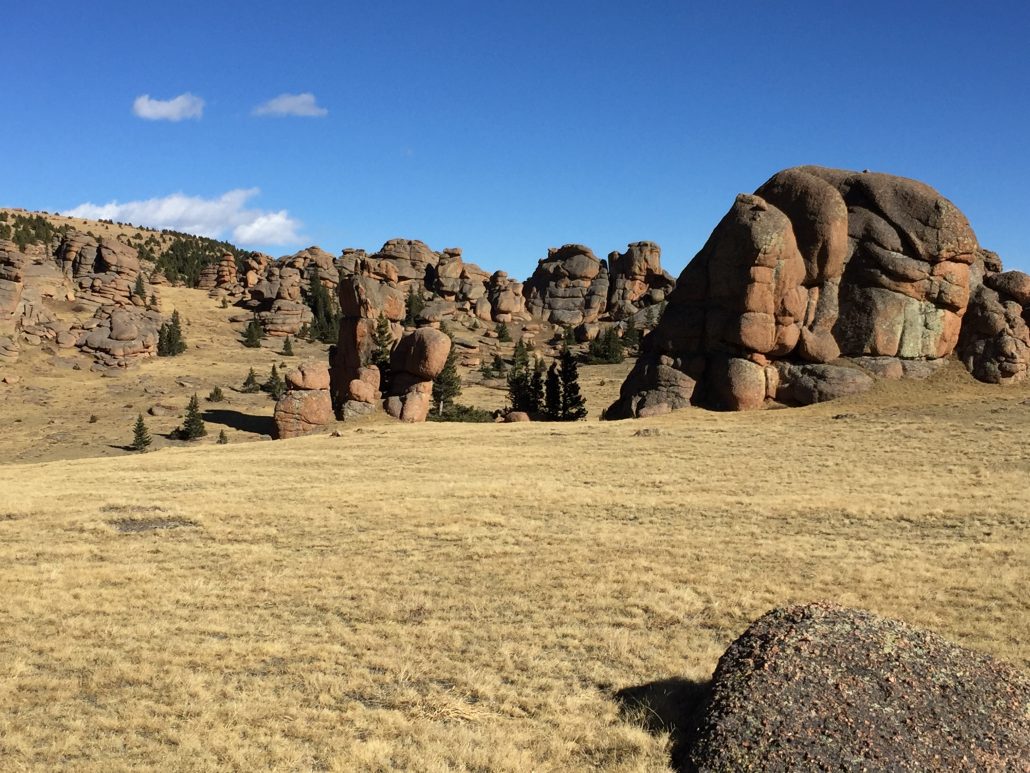 Have a great day, weekend, and New Year's Eve, everyone. It pleases me to offer my favorite joke this time of year: "see you next year!"
One again, to submit pictures: the form is broken so Send an Email