Here's a still from a video my daughter sent me from her road trip: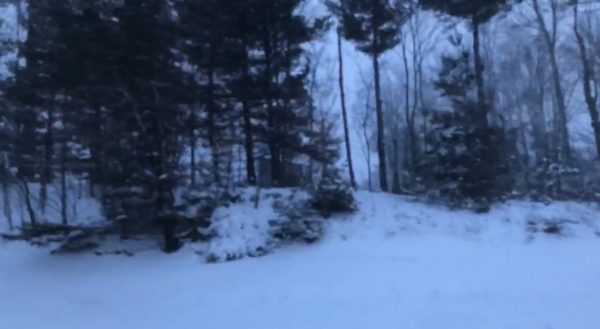 They've fetched the Wisconsinite roommate and are headed to DC. Why? I don't know. Because they're 19 and hopped up on Christmas money and freedom, I guess.
This photo is from West Virginia (I think). I was tempted to tell the kids I know a dude there with lovely dogs, a formidable feline, a few spare rooms and likely a well-stocked pantry! But I couldn't do that to Cole.
Open thread!