I believe Betty C did….
While her husband was making her a nice healing batch of soup, I was doing the same. This one to be exact. I made it as spicy as I dared to help fend off a persistent virus.
And it became clear that my Kuhn Rikon pressure cooker is not long for this world. The safety release valve has been failing and there is no reliable replacement part available, I suppose due to the age of the cookware. The one they had available, they pulled because it was defective.
So now I'm stuck. I don't really want to (nor can I really afford at the moment) to pay another $200 for a pressure cooker AND I am intrigued by the electric ones as a more affordable alternative.
My question is: who has an electric pressure cooker (often called instant pots), what brand (Insta Pot seems to be the one all my friends have) and how do you like it? It will be in heavy rotation in my kitchen, so durability is a concern.
Help a cook out if you can…
Bonus puppeh: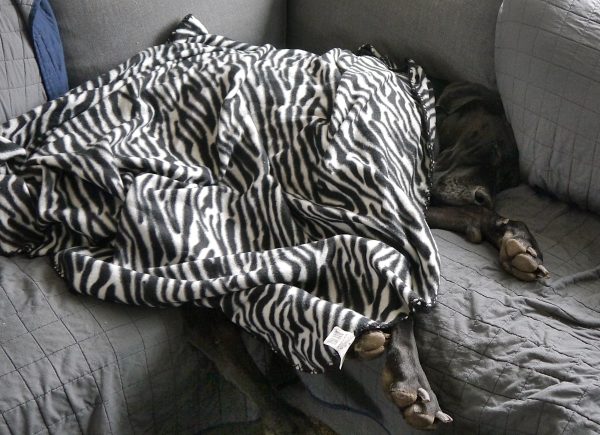 As I've been writing this, the ducks keep wandering past my window. Probably looking for a warm spot in the sun. I get the feeling they are blaming me for the cold snap.
Happy New Year!