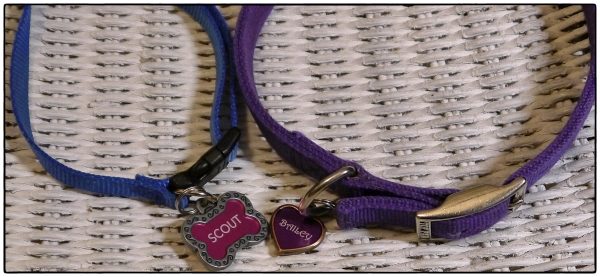 Scout will be arriving a day early. So you'll get photos by the weekend, unless I'm completely overwhelmed and suddenly realize my folly. I remember saying no puppies ever again! Nothing wrong with an older dog, I said.
Meanwhile, my heart is torn right now – the closer Scout gets, the more I miss this girl.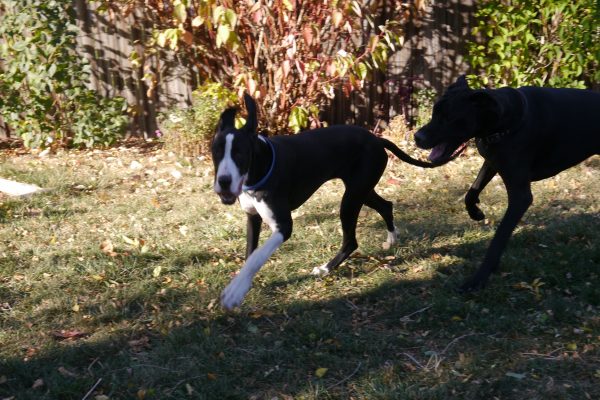 I may not be ready, but Bixby sure is … he looks for "his puppy" every time we go out somewhere  … or anytime I return home, he practically mugs me for this so-called puppy that's coming. Then he'll go away and mope because I haven't delivered on my promise yet. Ha! Tomorrow he will be in for a shock.
In other beloved pet news, commenter jacy lost her beautiful dog today.  Here are some pictures of the handsome and much loved Bismarck  (2001- Jan. 3, 2018), with his favorite boy.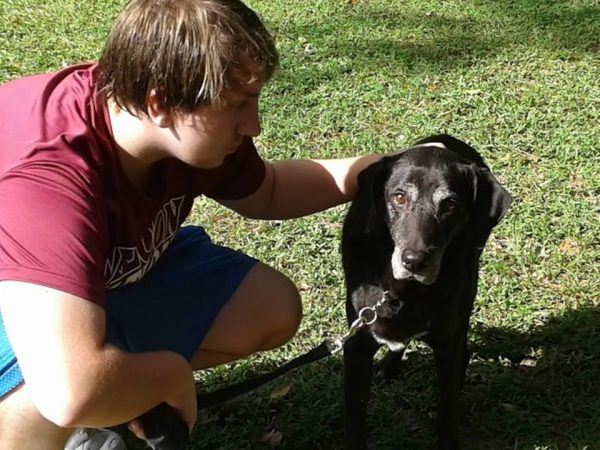 May Bismark find heaven filled with his favorite treats and endless balls to chase.
Open thread