On the Road is a weekday feature spotlighting reader photo submissions.
From the exotic to the familiar, whether you're traveling or in your own backyard, we would love to see the world through your eyes.
Good Morning All,
There are issues with the form; they are almost resolved.
Today, something neat from valued commenter and playwright Mustang Bobby: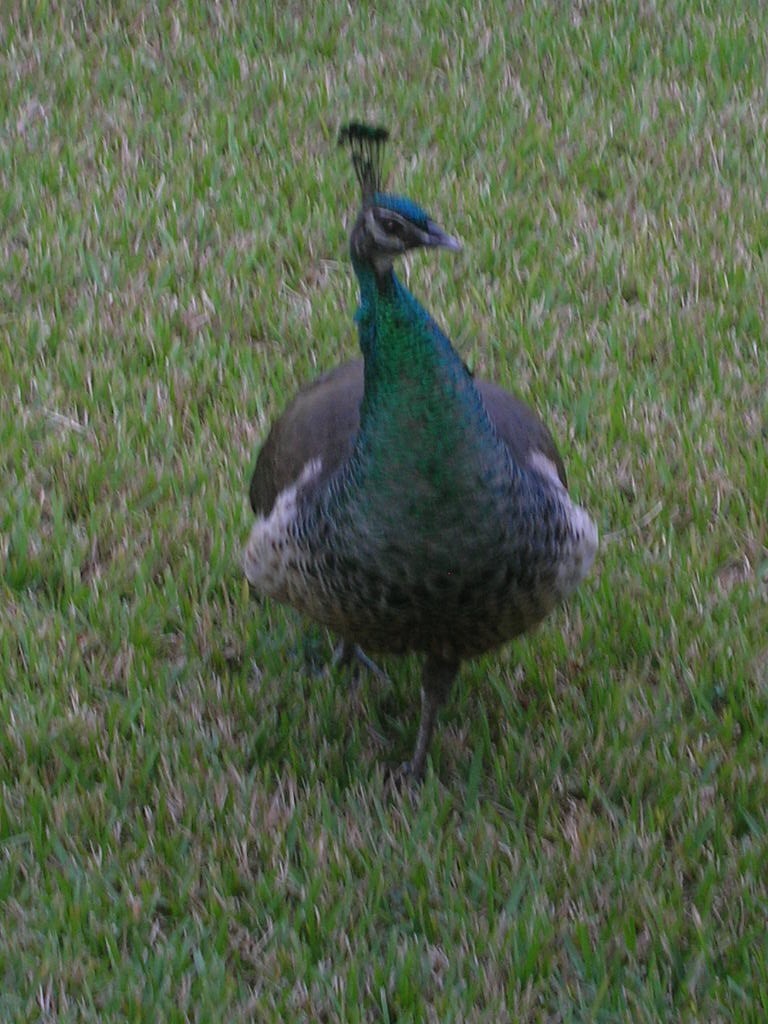 Where it was taken: My driveway in Palmetto Bay, Florida.
When: 02-21-13
Commenter screenname: Mustang Bobby
Other notes or info about the picture: I live in a suburb of Miami.  Many
years ago some genius thought that having peacocks roaming their Biscayne Bay estate would add a touch of exotic to the place.  Of course they bred, flew the coop, and now they are practically feral in my neighborhood.  They are noisy, mean, messy (their droppings are the size of golf balls), and stupid beyond repair; they attack their own reflections in the side of cars. They are both invasive and protected, so there's really nothing to be done with them.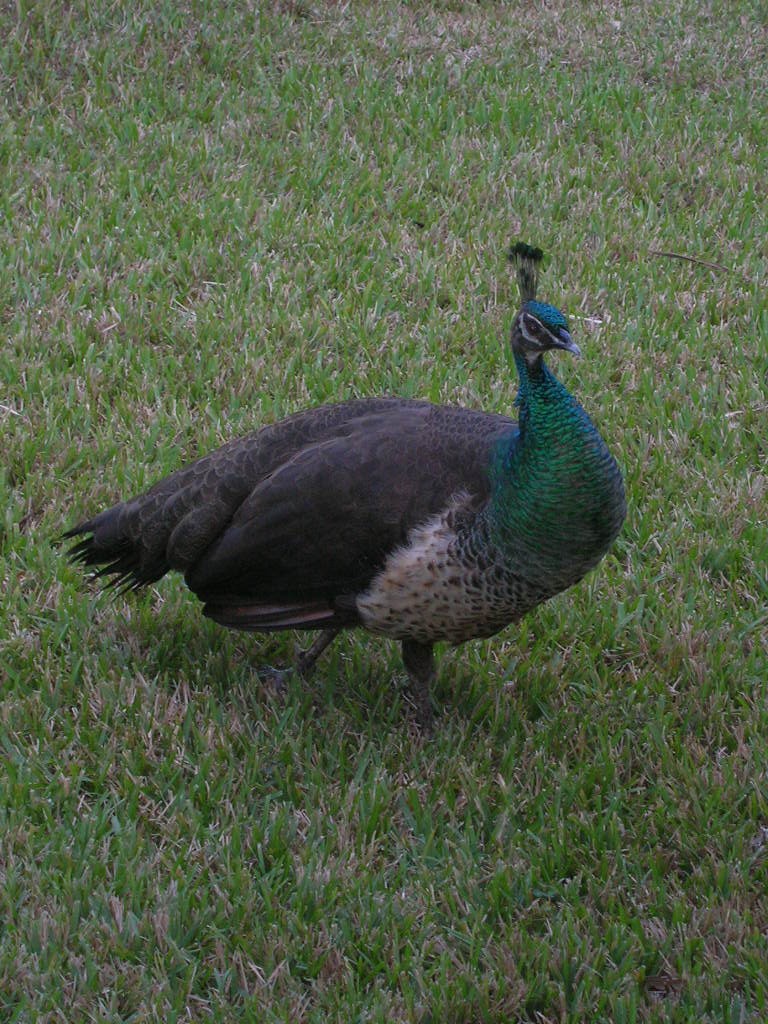 I apologize for the lousy quality of the pictures, but when I took them I
was using my flip-phone camera.  I went out to the garage to get in my car and this dude strolled up to me like he owned the place.  He's done with his showy phase so he's moulted his tail feathers, the ones that got him the gig with NBC.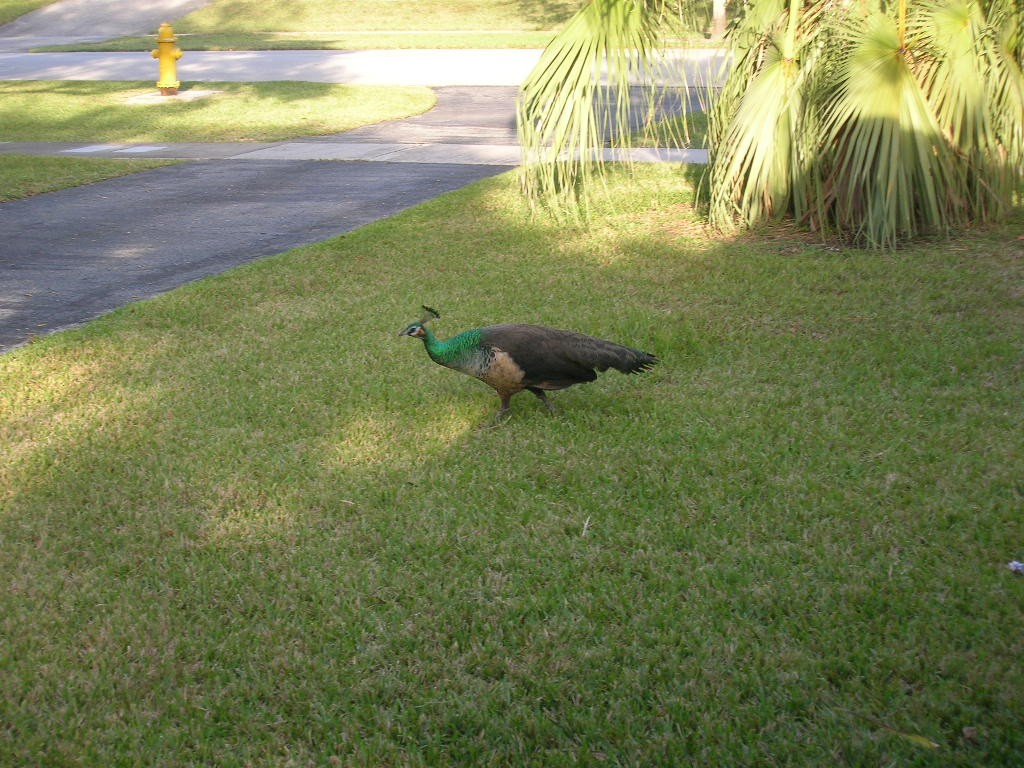 I've encountered them in Africa (Zambia I think), Florida, Texas, and Singapore. On Sentosa Island (Singapore), they strutted like they owned the place. Being so protected and spoiled, they may be correct…
Thanks Bobby, do send more!
One again, to submit pictures: the form is broken so Send an Email