A side-note on Betty's post below.  I check in on New York Magazine's Daily Intelligencer vertical from time to time, and every now and then old fiend of this blog, Andrew Sullivan, shows up to verbiate at length*.  I don't usually bother, because past performance is, in this case, a pretty good indicator of future results.  But he promised to tell us why he thinks things are going to get better in 2018, and, I thought, heck, we all need some good cheer, so I opened up the post, and set myself to reading…
And then crashed to a halt, run aground on this ur-Andrewism:
We have a president…installed by his shamelessness, the unique awfulness of Hillary Clinton, and an Electoral College black swan.
That's where I stopped reading. I just couldn't go on, so bile-choked by the predictable Sullivan brew of Clinton derangement garnished w. barely obscured misogyny.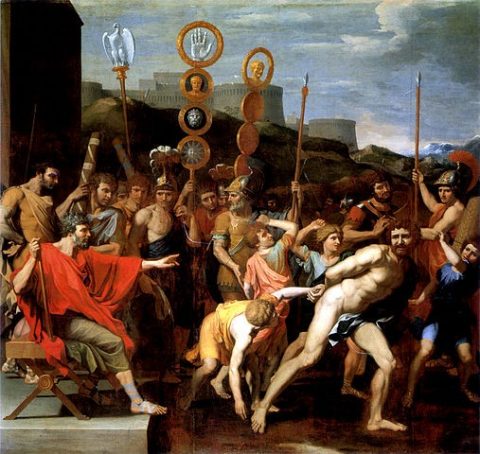 To dispose of that sentence's minor sin first: it's hard to call Trump's Electoral College victory a black swan (does he even get the meaning of that term?) when George W. Bush rode the same phenomenon to his own disastrous win just one presidency ago.  This is just laziness, or perhaps rather that sloppiness of argument that has been Andrew's stock in trade for yonks.
But then, there's the (I'll admit, absolutely predictable) major witlessness:  "the unique awfulness of Hillary Clinton."
For f**ks sake.  I mean, just listen to yourself, meathead.  Hillary Clinton ran a flawed campaign.  So have lots of men.  It wasn't a wretched one, and she may be, I think, forgiven for not recognizing the hard-to-fathom circumstances she found herself in, in which Trump's utterly obvious disqualifications did not in fact disqualify him. And, of course, it has to be noted that for any failures in her management of the race, she almost certainly had done well enough to win in even those circumstances, but for Comey's IED dropping in the last week of the campaign. To Sullivan, all the actual facts and forces of that terrible summer and autumn can be swept under the overarching explanation of Clinton's awfulness.
I suppose, and perhaps it's even more likely that the egregious Sullivan is suggesting that Clinton is uniquely awful as a human being.  I don't know.  Stayed married to the same man for her adult life.  Pursued a career in circumstances where many wouldn't, and was good at it.  Raised a child who has made it to adult hood w/out diving into trouble, behaving stupidly in front of extraordinary scrutiny, and seems to be basically OK. (Trust me. As the parent of a 17 y.o. about to launch into the world, that seems very, very impressive to this writer).  Acted on her beliefs in and just out of college. Has consistently acted and advocated on behalf of children, especially the most vulnerable.  Managed to retain pretty amazing equilibrium through eight years of her husband's presidency and relentless attacks on every aspect of her personal and professional life.  Served with distinction and the respect of her colleagues — including Republicans — as a two term senator.  Looks better and better as Secretary of State as we see what happens when, as now, you have someone clearly not up to the job squatting on the 7th floor over at Foggy Bottom.  Offered the American people a detailed and genuinely problem-solving set of policies — and full disclosure on her finances — in the campaign.
Uniquely awful, amirite?
Is she a saint, a flawless avatar of all that is perfectable in humanity?  Not so much, just like all the rest of us staring at the grass from the top down.
We all know what's going on.  Clinton conducted her run for the presidency last year in the face of all sorts of headwinds, any one of which, had it fallen still, might well have left her and us in the happy alternate time line where she's running the show.  But of them all, the one that enrages me the most is the fact that overwhelmingly, the media coverage of everything she tried to say, advance, argue was filtered through men who have since been shown to be sexual harassers and abusers.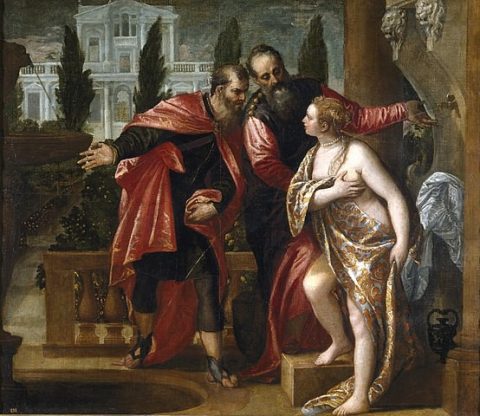 At the time there were plenty of people, including me and many here, who said, over and over again, that Hillary Clinton's coverage was obviously, overhelmingly riddled through with simple sexism and its yet more malign sibling, overt misogyny.  That, I think, was perfectly clear — demonstrated — by any attentive reading of the coverage itself.  But now we have the smoking guns, the fact that men at a shockingly sweeping tally of the leading outlets were sexual predating assholes.  I'm going to miss some, because there are so many, but think on the names:  Oreskes at NPR, Thrush at the The New York Times, Lauer on the teevee, Charlie Rose at PBS, Halperin the inexcusable, too many Y chromosomes at Fox to count and so on and on across the entire spectrum of elite American political journalism.
Andrew Sullivan is, of course, on no one's list of predators of women.  He has a reputation for disdain for any female politician not named Maggie Thatcher, though, and it's clear that beyond his Clinton derangement, Hillary's gender was a constant irritant to him.  He reminds again here that one doesn't have to be an actual sex offender to be a misogynist, and an utterly unreliable narrator of events.
But this we knew.  Who was it I twitted about concision?
*And I mean…LENGTH.  I'd refer our Andrew to Franklin Delano Roosevelt's dictum:  "Be sincere, Be brief, Be seated."  Also, Chekov:  "Brevity is the sister of talent."
Images:  Nicholas Poussin, Camille delivers the schoolmaster Flavius to his students, c. 1637
Paolo Veronese, Susanna and the Elders, c. 1580.