I nominate this as the official vine of the jackals: It is called a "bleeding heart" vine, yet it's tough and prickly as hell: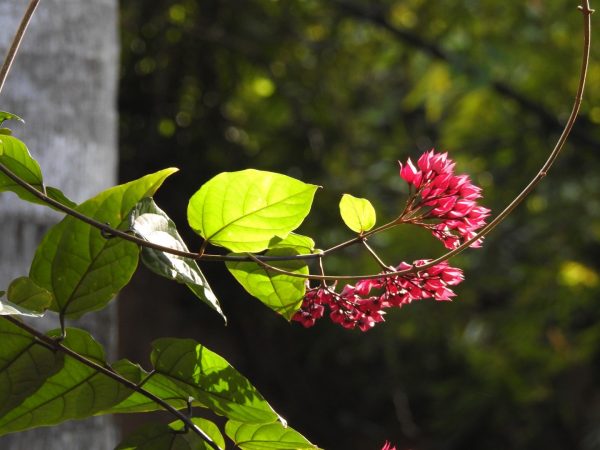 We're watching the Saints vs. Panthers (Geaux Saints!) and contemplating dinner, which will be sole meunière, rice pilaf and sautéed Brussels sprouts. (Pro-tip: If weight loss is among your 2018 New Year's resolutions, do NOT read Julia Child's "My Life in France" memoir.)
Hope your evening is at least as pleasant! Open thread!