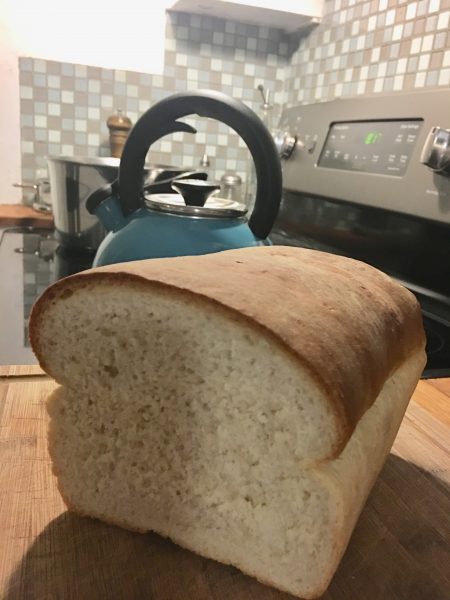 Aside from my family's annual Drunken Aunties Cookie Night event, I didn't used to bake very often. I've always loved cooking, but baking was too scientific for my taste.
But something about our present age has driven me to arm myself with flour, yeast, salt, oil, etc., to hold the darkness at bay. There's something rational and comforting about the measuring and timing.
Is it because the fussiness of it makes sense in the chaos of a country gone mad? Or maybe it was binge-watching the Great British Bake-off that set me off?
Anyhoo, here's some bread! Bread makes everything better, right?
Open thread.