So, this happened, as reported in The Washington Post:
Why are we having all these people from shithole countries come here?" Trump said, according to these people, referring to African countries and Haiti. He then suggested that the United States should instead bring more people from countries like Norway, whose prime minister he met Wednesday.
As Josh posted at TPM, highlighting a blunt and unequivocal report on this over at CNN, such a pure distillation of racism is too blatant to be ignored, even by the most circumspect MSM venues.
There is, in a sense, nothing new here: anyone paying attention has known that Trump is and has been for his entire adult life a gaping maw of racism, a bigot who doesn't just loathe black and brown people, but has a record of seeking to do them harm.
It remains astonishing to hear anyone in 2018 say such filth in their outdoor voice, but no one can say they're surprised that if anyone in American public life were to go loud and proud on the crudest expressions of race-hatred, it would be the –tragic– occupant of the Oval Office, that tiny-fingered and terrified little scrub, Donald Trump.
But if Trump is merely making it more obvious that he's a one-man lynch mob in waiting, now with the levers of power at his vicious disposal, there's another set of accessories, the men and those occasional women they allow into the clubhouse who lead the Republican Party.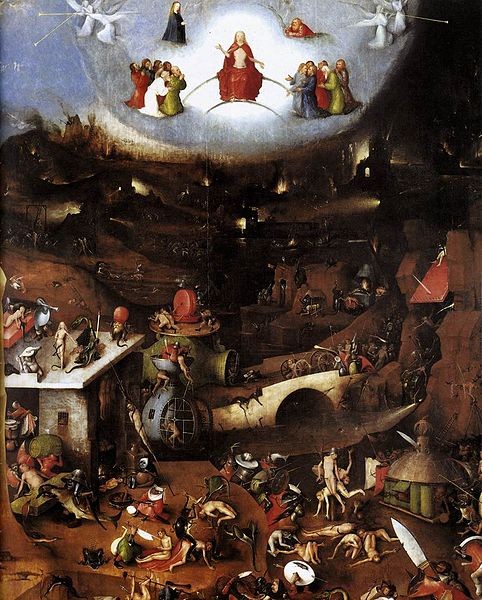 They were the ones who accepted the devil's bargain — trade American democracy to wield power through the presumed-to-be biddable Trump.  And now they face, and routinely fail, the test their notionally smart and stable leader poses for them:  stick with Trump, or defend this norm or that.
As everyone reading this knows, to date, it's been Trump, and to hell with the notion of democratic governance, any of the expectations of the Founders and their heirs.  From judges to taxes to tolerating personal corruption in the White House, and on to the terrifying surrender of huge swathes of government to incompetent cronies, to the attempted capture of law enforcement as a tool of the president, and more, through the whole wretched catalogue, the GOP has chosen to see nothing, to hear nothing, to say nothing — and thus has associated themselves with each sin, all the blows to traditional forms, and every outright felony the Trump crime family commits.
And now this:  Trump, uttering out loud the hate soundtrack that loops constantly through his lizard brain.  This time, he was so obvious as to make it clear even to the meanest comprehension (not implying anything about CNN).  There's no hidden meaning, no subtext in his words.  This ain't eleven dimensional chess or brilliant electoral strategery.  January 11, 2018 ain't the day that Donald Trump became President.
It's the one on which he reminded us exactly what kind of president he is, what kind of leader the GOP accepts, welcomes, follows.
And thus the test: every single GOP member of Congress, every cabinet official, every White House staffer who fails to condemn this statement, owns it — along with all the sentiments and intentions behind it. They become the bigots, aiders and abettors of the worst impulses in the public sphere. They are to be named and shamed; small children should grimace to see them and each of us will spit on the sidewalks as they pass.
Or, more practically — every single one facing the voters in 2018 and as long as Trump is present on the American political scene has to be asked where they stand on shithole countries.  Ryan and McConnell and all the rest have to be made to choose: Trump and the worst tendencies in our country, or not.
/rant over.  Only this to add:  my stomach hasn't unknotted since I read this.  Not to Godwin, or anything, but it's a truly sad day when the President of the United States utters words that would have fit perfectly in Adolf Hitler's mouth.
Image: Hieronymous Bosch, The Last Judgement, betw. c. 1482-1516