Thanks to everyone who donated to our Balloon Juice Nowhere to Hide Fun. We went over 30K on it a coupe days ago. We've now raised about 15K total since the New Year. So, as promised, a baby picture. He's flashing gang signs, as you can see.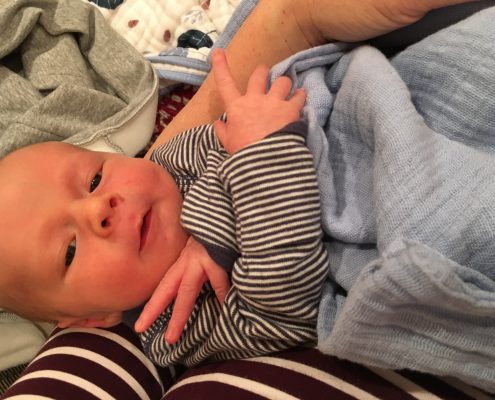 I may move to a different online fundraising site as ActBlue is making itself increasingly difficult to use. In the meantime, I thought it would be a good time to raise some money for a young rising Democrat, Beto O'Rourke. Republicans do a much better job of promoting their own, turning them into "rock stars" and that kind of crap. I've been following Beto O'Rourke on social media and I think he might be special. Texas Senate is a tough one but let's get behind him.
Update. ActBlue thermometers just aren't working AT ALL right now, so I'll try again later.
Update update. Finally working.