…wait for it…
…wait for it…
…wait for it…
…wait for it…
…
…
…
Timing:
The Centers for Disease Control and Prevention has decided to postpone its session on nuclear attack preparedness next week. Much attention had been drawn to the timing of the agency's session, which was publicized just days after President Trump touted the size of his nuclear button compared with North Korea's.
That's via Sheila Kaplan in yesterday's New York Times.
Scheduled for January 16, the session was to be on "Public Health Response to a Nuclear Detonation"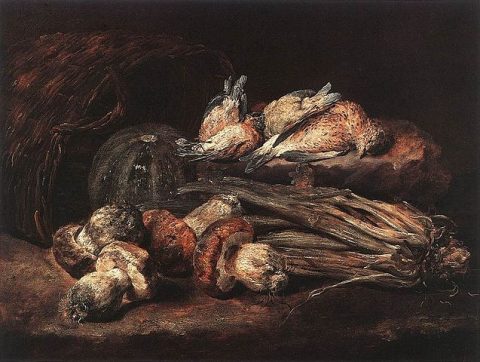 It was intended, as the Times reported the week before:
for doctors, government officials, emergency responders and others whom, if they survived, would be responsible for overseeing the emergency response to a nuclear attack.
And, certainly, such a meeting was well within the CDC's purview:
"While a nuclear detonation is unlikely," the C.D.C. wrote on its website,which included a picture of a mushroom cloud, "it would have devastating results and there would be limited time to take critical protection steps. Despite the fear surrounding such an event, planning and preparation can lessen deaths and illness."

The agenda for the disaster session included "Preparing for the Unthinkable," "Road Map to Radiation Preparedness" and "Using Data and Decision Aids to Drive Response Efforts."
In the event, the agency swapped out this session for one on the flu.  CDC staffers made a decent argument for the swap:
"To date, this influenza season is notable for the sheer volume of flu that most of the United States is seeing at the same time, which can stress health systems," the agency said. "The vast majority of this activity has been caused by influenza A H3N2, associated with severe illness in young children and people 65 years and older."
But it's hard to shake the sense, as Kaplan hints in her story on the switch, that der Hair Führer's fee-fees may have been involved:
The C.D.C.'s announcement that it was holding a nuclear preparation workshop drew widespread media coverage and embarrassed the public health agency. It also gave ammunition to administration critics who believe that the president is bringing the country closer to a nuclear Armageddon.
And now, Hawaii!
Timing.
And with, over to y'all. Open thread, I guess, though here's a question to get things going:  How's it all going to end. Fire? Or ice? (Preferably w. several fingers of good bourbon poured over it.)
Image: Jan Fyt, Mushrooms, before 1650.