Yesterday, the 50's and torrential downpours and flooding: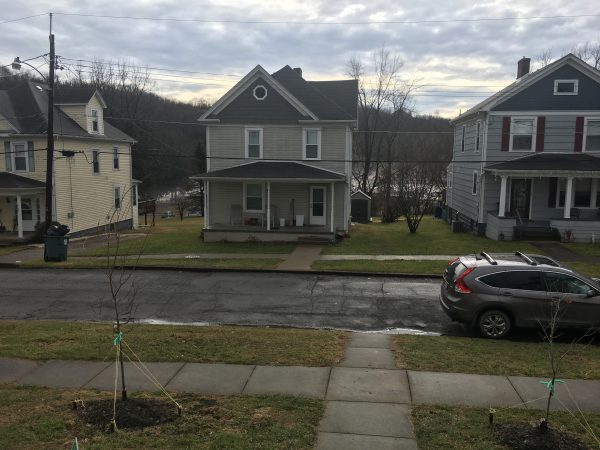 Today, 15 degrees and a fresh 6″-8″ of snow on top of ice: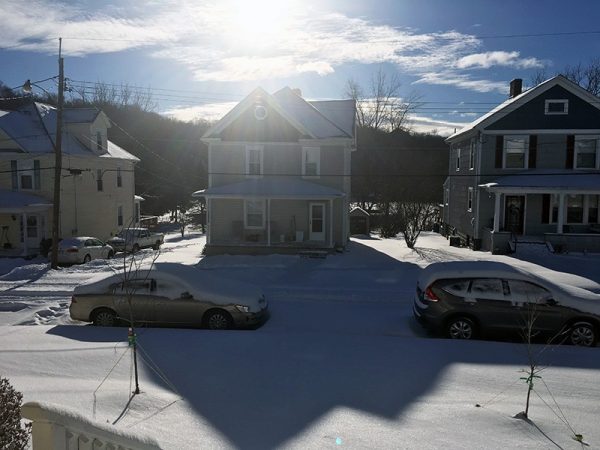 I prefer the latter, by a wide margin. I'd take a foot of snow the entire winter until it is time for spring, tbh. I'm paying one of the kids to come shovel the walks and I figure I will dig out my car later. I've got all the fixings to make a good beef stew, the Penguins are on this afternoon, and everyone in my household is still in bed (here's Rosie from last night):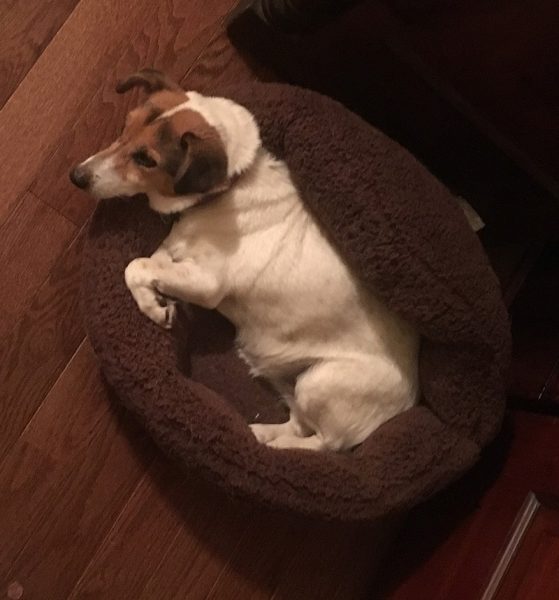 BTW- am I the only one who is really looking forward to the diversion of the Olympics this year?