I've tried to post like three times today, but all these fucking MLK hot takes are just making me want to puke. Getting very tired of random idiots and political telling me what he meant, which is invariably whatever advances their agenda.
That and the loss of Betty's beloved Patsy really sent me for a loop- the suddenness of it gave me Tunch flashbacks, so I have been kind of avoiding the site today. I just feel so bad for Betty and her husband.
In other news, I went to make ice cream tonight, and realized halfway through I didn't have enough sugar, so I substituted brown sugar. Realizing that was going to significantly change the taste, I decided to use a little butter rum extract along with vanilla, add a couple egg yolks, and then added some golden raisins to make a rum raisin. I'm using the gelato setting, and it should be done in about ten minutes, so I will update with a picture when I am done.
How about you all? And I am going to get these damned calendars done tomorrow.
*** Update ***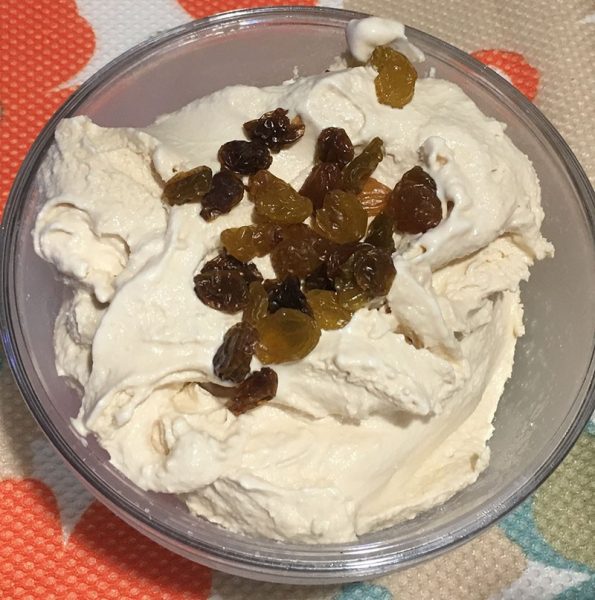 One thing that has become clear to me is that store bought ice cream uses WAY more sugar than what I use and far LESS cream.