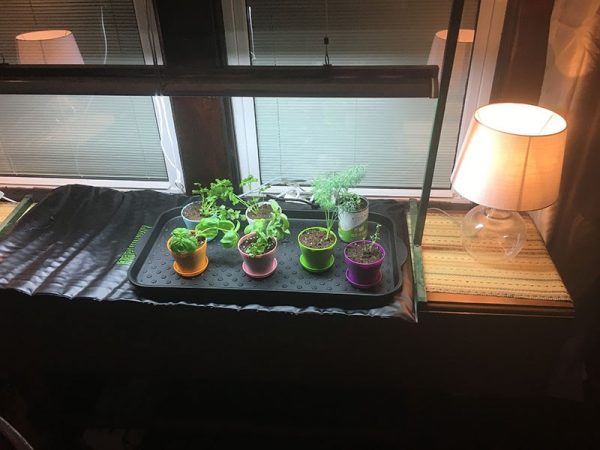 .
Reposted from late-night Friday, the Blogmaster:
… I don't know if I will save any money, but I do know that I will be able to use the kind of seeds I want, and not have blight or anything from factory produced plants.

The biggest reason though is that I like spending the time doing it and it's a nice calming activity.
For those of you who self-start: Where do you get your seeds? (This batch of Cole's is from Sustainable Seeds; there's a bunch of other recommendations in the comments to that earlier post.)
Any recommendations for setting up a successful starting array? Supplies, lights, benches?
How about pet-proofing? Are there seedlings that are particularly resistant — or attractive — to cats or dogs? (Cats I've lived with would eat anything from nicotine-laden tomato seedlings to thorny mini-roses being overwintered; not having a sunny window the current felines can't access is the main reason I no longer even *pretend* I'm gonna start from seeds.)
***********
I've started ordering this season's plants already… partially in the hope that I'll be a little less likely to overbuy tomatoes when we're having a snow-melting period to remind me how much work our yard already needs. Results so far: mixed! Some more Mara des Bois strawberries for the Spousal Unit from Logees, while they're still available; a half-dozen must-have tomato plants I'm not seeing elsewhere from Chileplants.com. Got suckered lured into ordering a bunch of container blueberries, strawberries and lingonberries along with a batch of 'Mix'n'Match' individual tomato plants from Burpees, which is running a big sale this weekend.
When all the FRAGILE LIVE PLANTS arrive at the same time (in mid-May), I'll be cursing my overambitious goals — again!