So, I got a trap to capture the feral cats an irresponsible neighbor feeds* so I can have them spayed/neutered and returned to the 'hood, which is the way such situations are handled in my county (i.e., at taxpayer expense and with no enforcement of existing regulations). This dude showed up for the Fancy Feast instead, and now the fucker won't leave my trap!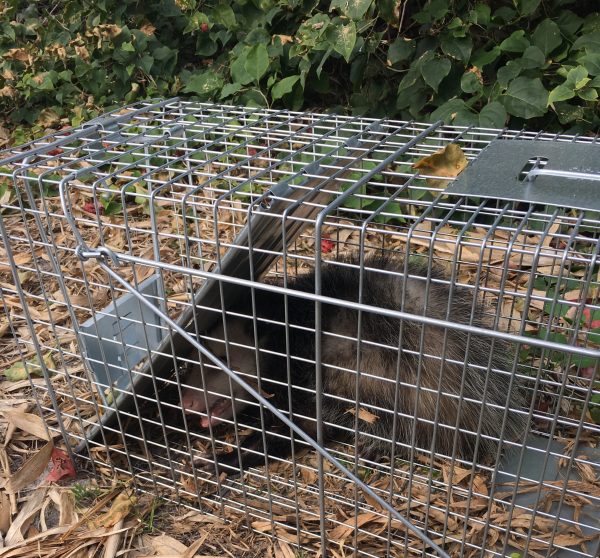 At first, I was thinking, "Oh, poor thing! Maybe his tail is caught or something," but he has turned around inside the trap multiple times and does not seem to be injured. Several times, he's faced the open end of the trap with freedom just inches from his pointy little snout and humans completely out of sight (but watching from the window). He hisses and bares his teeth when approached, but he doesn't seem inclined to leave. Somehow, this is a metaphor for my entire life.
*I've got no problem with people feeding feral cats if they also take responsibility for the resulting colony, including the obligation to trap, neuter and release the cats so the population doesn't get out of control. The neighbor in question does not, so I have to take on the expense and time involved instead. This makes her a terrible neighbor, IMO.
Update: Now he's moved to the end of the trap and is sort of using it as a sun porch: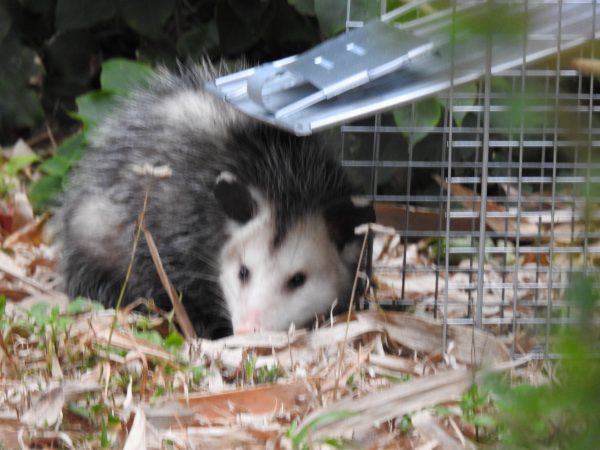 He's never going to leave, is he?
UPDATE 2: He skedaddled!