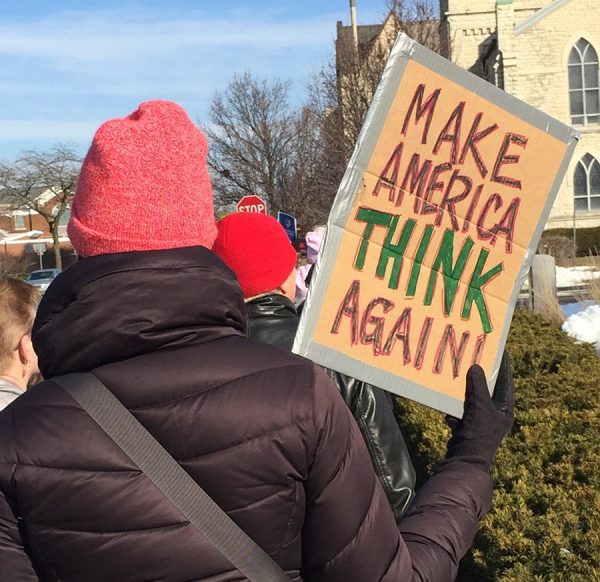 A beautiful bunch, one and all!
From commentor JackMac:
About 2,000 people attended a march through downtown Rockford, Ill. last Saturday. My favorite sign from the day.
===========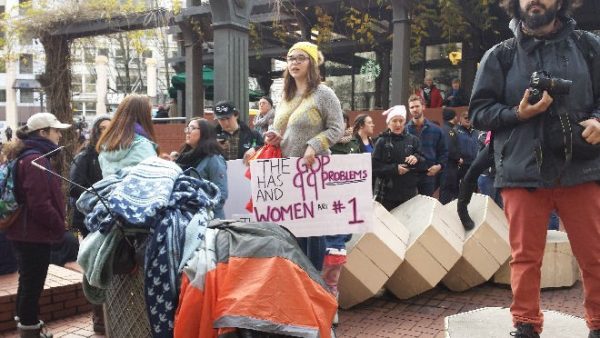 From commentor ST:
Portland, Oregon. Over 100,000 estimated attendees. Zero arrests, and security provided by some antifa as well as police. No black bloc!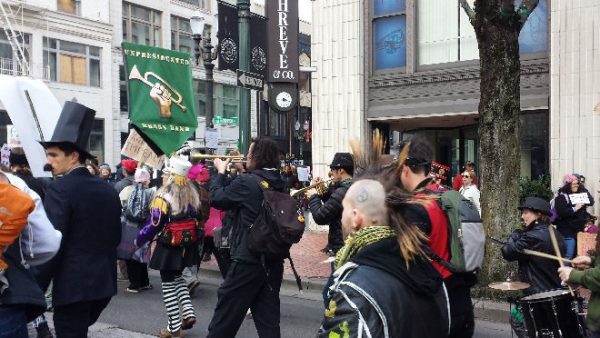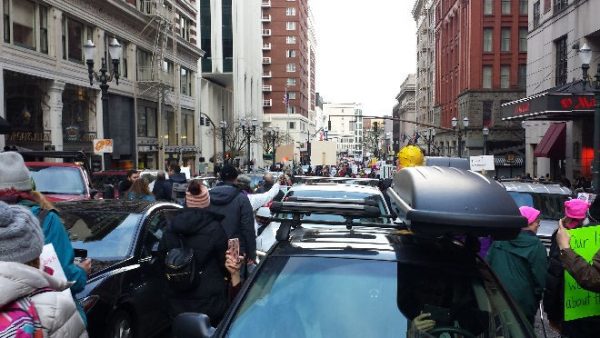 ===========
Phoenix. A great time was had by all!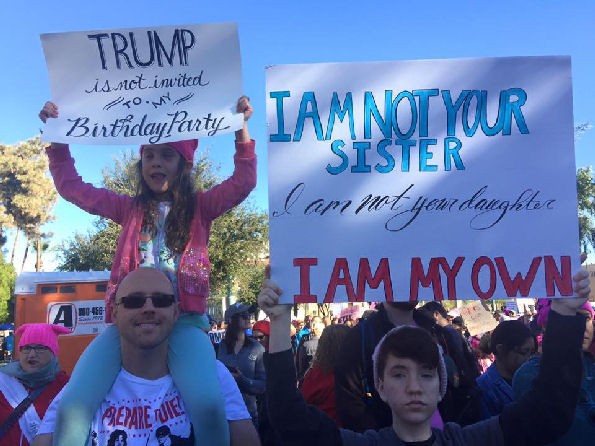 ===========
From commentor Mandarama:
Here are some photos from the beautiful day we had here in Nashville, 15,000 strong at the Women's March 2.0!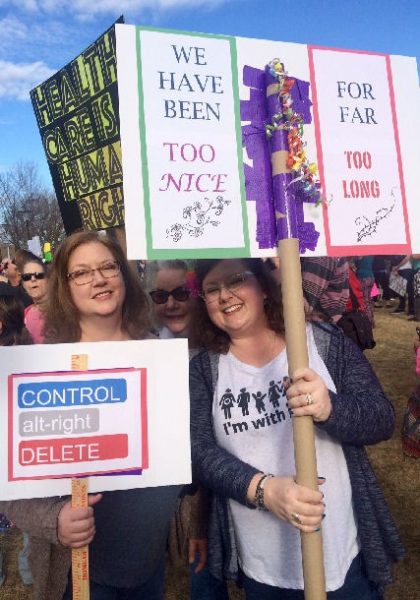 Mostly-lurker Mandarama (right) and lurker sister lattitudes (left), with our aunt in the middle. These are the back sides of our signs.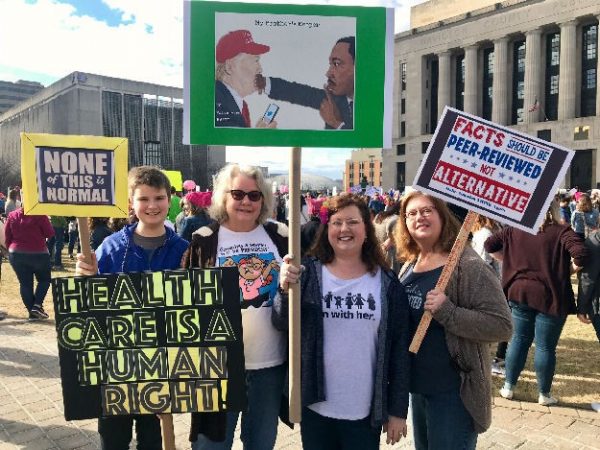 Our crew: my 13-year old son, aunt, me, and my sister.
===========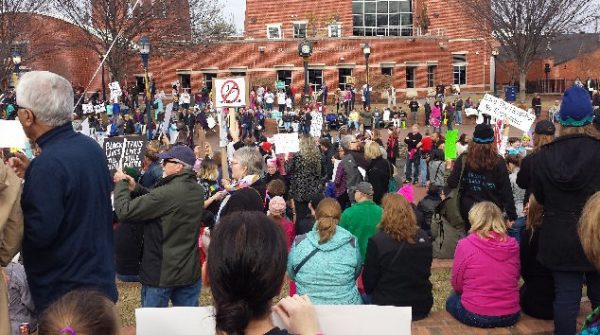 From commentor PAM Dirac:
This is part of the crowd in Frederick, MD on Sunday. Filled up "the Creek". Didn't get a pic of my favorite sign: "I fix toys, dinner, and boo-boos. In Nov. I'll fix Congress."