Time for another thread, I'd say, and I don't have the functioning synapses to come up with anything new to say about the moral and intellectual crater that is both the Republican Party and the right's public intellection bunch. (Did you know that Ron Johnson's mug is being considered as the "After" portrait in the upcoming "Don't Eat Tide Pods" campaign? Or that Rod Dreher's thought leading crunchy conservative Christianity is racist to its root?)
So here I'm just going to lock and load some stuff I've kept open in my browser, waiting for the moment to foam in rage over here.  Think of this not so much as considered analysis (don't think of it as all). Rather, it's a very partial catalogue of how much damage decades of GOP anti-government, and worse, anti-society sabotage has done.  A goad, perhaps, though I hope no new one is needed, to crush these sorry f**ks come November, and forever after.
So here they come, in no particular order:
From Stat: "Drop in U.S. life expectancy is an indictment of the American health care system"
According to the CDC, the average life expectancy at birth in the U.S. fell by 0.1 years, to 78.6, in 2016, following a similar drop in 2015. This is the first time in 50 years that life expectancy has fallen for two years running. In 25 other developed countries, life expectancy in 2015 averaged 81.8 years.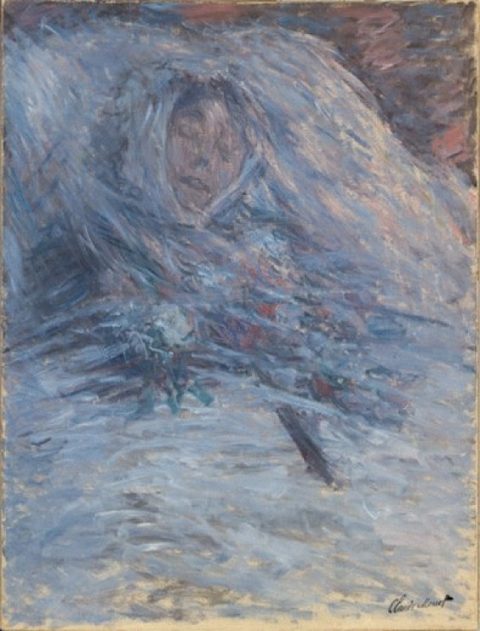 The article acknowledges the impact of the opioid epidemic on those figures but notes that cross-country comparisons reveal systemic failures that make the disaster so much deeper here.  And then there's the way we treat — or don't — our elderly:
It is widely accepted that the accessibility and quality of medical services strongly affect life expectancy among the elderly and elderly Americans fall behind their counterparts overseas when it comes to being able to get and afford the health care they need.

This may seem surprising given that Americans over 65 enjoy universal health insurance coverage under Medicare. But as valuable as Medicare is, it provides far less protection against the cost of illness, and far less access to services, than do most other Western countries. In a recent cross-national survey, U.S. seniors were more likely to report having three or more chronic illnesses than their counterparts in 10 other high-income countries. At the same time, they were four times more likely than seniors in countries such as Norway and England to skip care because of costs. Medicare, it turns out, is not very good insurance compared to what's available in most of the western world.
Next: that GOP assault on environmental regulation and protection?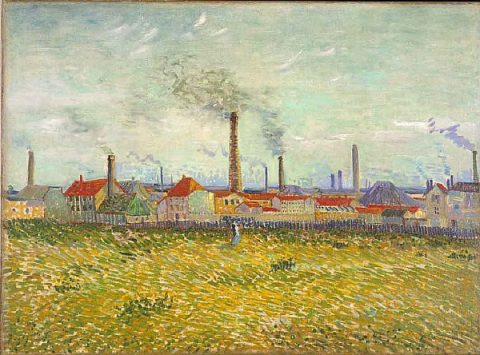 Yeah — that'll kill grandma.  Via a Harvard School of Public Health a press release, "Short-term exposure to low levels of air pollution linked with premature death among U.S. seniors":
Short-term exposures to fine particulate air pollutionand ozone—even at levels well below current national safety standards—were linked to higher risk of premature death among the elderly in the U.S. according to a new study from Harvard T.H. Chan School of Public Health….

Certain subgroups were particularly vulnerable to short-term air pollution. Among Medicaid-eligible (a proxy for low income) recipients, the mortality increase linked with increased PM2.5 was three times higher than that of people not eligible for Medicaid. Women and nonwhites also faced a mortality risk that was 25% higher than those who were male or white. Poverty, unhealthy lifestyle, or poor access to healthcare may play a role in such disparities, the researchers speculated.
Hey! Ho! Coal is all-American, while solar panels need to get way more expensive before all that nasty sunlight wrecks certain major-GOP-donors' balance sheets.
Moving on…
I could write this every week. Hell, with eleven school shootings in the first twenty four days of 2018, I could write this every 48 hours or so and twice on Wednesdays.  But once again we find that the tree of liberty thrives especially on the blood of children.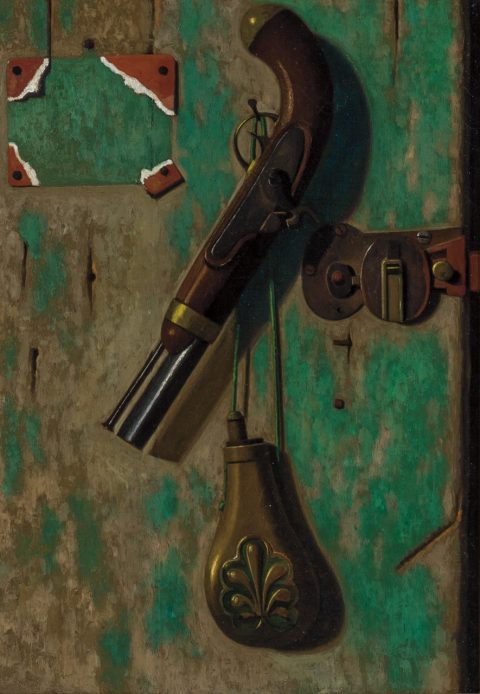 This one's old (I've had it open for while, but still, from the Tampa Bay Times,In Harm's Way "/Gun injuries and deaths among Florida kids have spiked. One child is shot every 17 hours."
The analysis found that, between 2010 and 2015, nearly 3,200 kids 17 and younger were killed or injured by firearms. Put another way, a child in Florida was shot, on average, every 17 hours.

From 2010 through 2015, the number of kids killed in gun-related incidents rose nearly 20 percent. Injuries from guns jumped 26 percent from 2014 to 2015 alone….

About 80 percent of the youths shot between 2010 and 2015 were teenagers, the Times analysis found. But some were far younger. Nearly 30 children under age 5 went to the hospital for gun injuries each year.

Most of the injured or dead were boys. A disproportionate share — roughly two-thirds — were black. Black boys were two times more likely to be shot than white boys in 2015, the analysis found.

In the hospital data, most cases were categorized as accidents, assaults or self-injury.

Accidents accounted for about 45 percent of all incidents — and were by far the fastest-growing category. The uptick: nearly 50 percent between 2010 and 2015.
Read the whole thing. It's heartbreaking — and an essential account of how gun-fundamentalism is literally killing kids.
Onwards. To the question of what did they know and when did they know it — asked of the oil industry about the risks its product posed to global climate — the answer is, pretty much all they needed a very long time ago, as reported in this piece in The Guardian (h/t Adam Silverman, who forwarded it to me) "On its 100th birthday in 1959, Edward Teller warned the oil industry about global warming."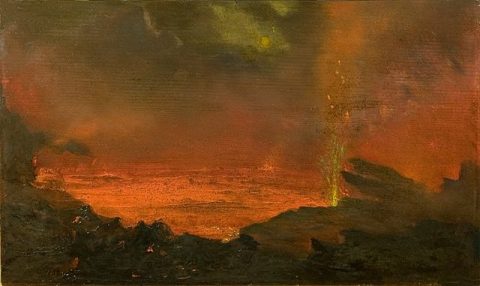 Money grafs:
Teller's task that November fourth was to address the crowd on "energy patterns of the future," and his words carried an unexpected warning:

Ladies and gentlemen, I am to talk to you about energy in the future. I will start by telling you why I believe that the energy resources of the past must be supplemented. First of all, these energy resources will run short as we use more and more of the fossil fuels. [….] But I would […] like to mention another reason why we probably have to look for additional fuel supplies. And this, strangely, is the question of contaminating the atmosphere. [….] Whenever you burn conventional fuel, you create carbon dioxide. [….] The carbon dioxide is invisible, it is transparent, you can't smell it, it is not dangerous to health, so why should one worry about it?

Carbon dioxide has a strange property. It transmits visible light but it absorbs the infrared radiation which is emitted from the earth. Its presence in the atmosphere causes a greenhouse effect [….] It has been calculated that a temperature rise corresponding to a 10 per cent increase in carbon dioxide will be sufficient to melt the icecap and submerge New York. All the coastal cities would be covered, and since a considerable percentage of the human race lives in coastal regions, I think that this chemical contamination is more serious than most people tend to believe.
…After his talk, Teller was asked to "summarize briefly the danger from increased carbon dioxide content in the atmosphere in this century." The physicist, as if considering a numerical estimation problem, responded: 
At present the carbon dioxide in the atmosphere has risen by 2 per cent over normal. By 1970, it will be perhaps 4 per cent, by 1980, 8 per cent, by 1990, 16 per cent [about 360 parts per million, by Teller's accounting], if we keep on with our exponential rise in the use of purely conventional fuels. By that time, there will be a serious additional impediment for the radiation leaving the earth. Our planet will get a little warmer. It is hard to say whether it will be 2 degrees Fahrenheit or only one or 5.

But when the temperature does rise by a few degrees over the whole globe, there is a possibility that the icecaps will start melting and the level of the oceans will begin to rise. Well, I don't know whether they will cover the Empire State Building or not, but anyone can calculate it by looking at the map and noting that the icecaps over Greenland and over Antarctica are perhaps five thousand feet thick.
They knew. The foundations of this reasoning had been well known, wholly established physics since no later than 1895. I'm guessing Pruitt and Zinke and the rest know too, and they don't give a tinker's damn, because there's money and power in black gold, and not nearly so much in the breeze and the stray photon.  Climate change kills; it creates refugees (including within the US); it sparks conflict; it wrecks lives — all these sorrows attend us now, and there's more to come.  Maybe some, or even most of what's past couldn't have been prevented, along with some of what's to come — but we aren't even trying now at the federal level, and that misery is all on the Grotesque Old Party.
Happy now, y'all?
Anyway, that clears out a few windows.  Let me leave you with an essay I found profoundly moving to read, Masha Gessen's account of identity and memory and above all on choice. This isn't a tale of woe or miserable political behavior (though both form much of the context for Gessen's account).  It is rather a credo, and, quietly, subtly, a call to arms.  I know Masha a bit, and count her a friend; she's certainly someone I hugely admire, and whose courage leaves me awestruck.  Anyway, better to end in her company than in the slough within which reading all the bad news above would confine us. So, from The New York Review of Books, "To Be, or Not to Be", this taste:
…Suketu Mehta, in his Maximum City, wrote:

Each person's life is dominated by a central event, which shapes and distorts everything that comes after it and, in retrospect, everything that came before. For me, it was going to live in America at the age of fourteen. It's a difficult age at which to change countries. You haven't quite finished growing up where you were and you're never well in your skin in the one you're moving to.

Mehta didn't let me down: this assertion appears in the very first pages of his magnificent book; also, he moved to America at the same age that I did. And while I think he might be wrong about everyone, I am certain he is right about émigrés: the break colors everything that came before and after.

Svetlana Boym had a private theory: an émigré's life continues in the land left behind. It's a parallel story. In an unpublished piece, she tried to imagine the parallel lives her Soviet/Russian/Jewish left-behind self was leading. Toward the end of her life, this retracing and reimagining became something of an obsession. She also had a theory about me: that I had gone back to reclaim a life that had been interrupted. In any case, there are many stories to be told about a single life.
Have at it, y'all.
Images: Claude Monet, Camille Monet on her deathbed, 1879
Vincent van Gogh, Factories at Asnières, Seen from the Quai de Clichy, 1887
John Frederick Peto, Pistol, Gate Latch, and Powder Horn,  1887
D. Howard Hitchock, Halemaumau, Lake of Fire, 1888.