[Hums "Mission Impossible" theme]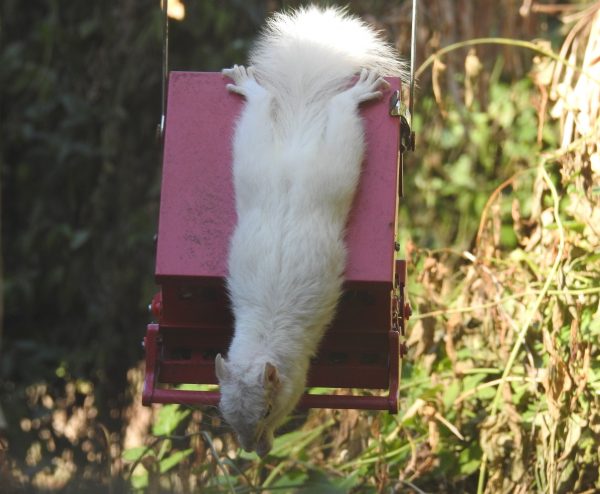 It's just showing off now: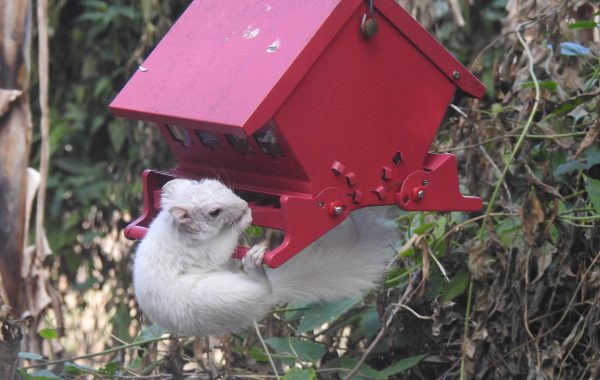 I love our miraculous white squirrel and hope it is never eaten by a cat, dog or hawk.
Margaret Atwood wrote a lovely tribute to Ursula Le Guin in The Post. Here's an excerpt:
We lost Ursula Le Guin when we needed her most

When I heard that [Le Guin had died], I had an absurd vision based on the scene in her haunting fantasy novel "A Wizard of Earthsea," in which the mage Ged tries to summon the spirit of a child back from the land of the dead. There was Ursula, moving calmly away down a hill of whispering sand under the unchanging stars; and there was me, distraught and running after her and calling: "No! Come back! We need you here and now!"

Especially now, in the land of normalized p—y-grabbing, the rollback of women's rights on so many fronts but especially in health care and contraception, and the effort to squeeze women out of the workplace by those who, having failed to compete through skill and intellectual superiority, have weaponized their penises…

We can't call Ursula K. Le Guin back from the land of the unchanging stars, but happily she left us her multifaceted work, her hard-earned wisdom and her fundamental optimism. Her sane, smart, crafty and lyrical voice is more necessary now than ever.

For it, and for her, we should be thankful.
To paraphrase something Cole said of Justice Ginsburg, I'm willing to serve as human bubble-wrap for Margaret Atwood for the next few years, if that would keep her safe. We need Atwood too.
Open thread!