Check out this gorgeous bird: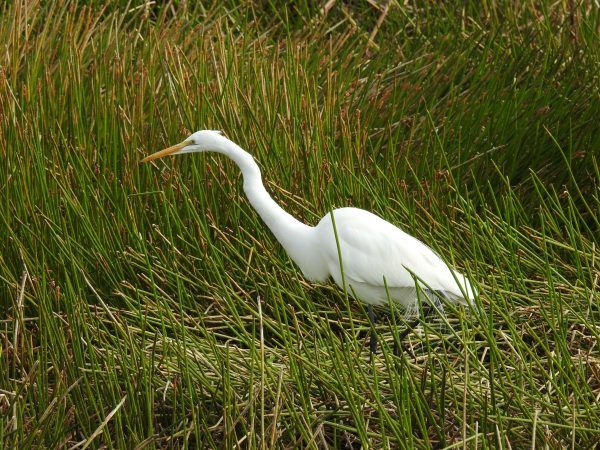 As valued commenter Baud said of my miraculous white squirrel, now that's a critter Trump would let into the country!
Got any big plans for the weekend? It's Gasparilla Pirate Fest time in the Tampa Bay area, which, now that I'm An Old, means I will not be going into town because I don't want to deal with drunken strangers lurching into my path. Used to be such fun!
Since this blog seems to attract folks with offbeat hobbies/interests, I wonder: any fountain pen aficiondos here? I ask because I'm expecting a restored fountain pen to be returned to me shortly, and I don't know what sort of ink to buy for it. I know nothing about fountain pens.
I mentioned the pen in question in comments here ages ago. About five or six years back, I had a dream that I was writing a letter with a fountain pen, which is weird because I didn't own one, had never used one and wasn't particularly interested in them. The next day, my mom gave me an old fountain pen that had belonged to my great-grandmother. Just a weird coincidence!
Well, the old pen wasn't in operating condition, and I couldn't find anyone local to restore it. Online, I learned that it was a 1940s-era model — not super-valuable, but not worthless either.
I was worried about sending the pen off for restoration because it has sentimental value to me, but I finally broke down and did it, and it's on its way home, fully restored, so I'm told. I am weirdly excited about using it!
Anyhoo, open thread!