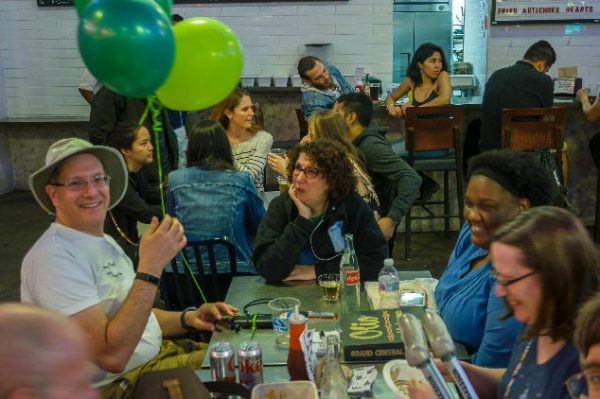 .
Thanks to dependably ace photographer BillinGlendale – no names, just art…
We had a small gathering to welcome lamh to LA with a bit of (neon)art and music.
(My personal cheat sheet: LAMH is wearing a blue jacket; Ruckus refers to himself as 'an older white guy with a full beard'; Mnemosyne said she'd be on crutches. Anyone else want to self-identify?)
.