On the Road is a weekday feature spotlighting reader photo submissions.
From the exotic to the familiar, whether you're traveling or in your own backyard, we would love to see the world through your eyes.
Good Morning All,
This weekday feature is for Juicers who are are on the road, traveling, or just want to share a little bit of their world via stories and pictures. So many of us rise each morning, eager for something beautiful, inspiring, amazing, subtle, of note, and our community delivers – a view into their world, whether they're far away or close to home – pictures with a story, with context, with meaning, sometimes just beauty. By concentrating travel updates and tips here, it's easier for all of us to keep up or find them later.
So please, speak up and share some of your adventures and travel news here, and submit your pictures using our speedy, secure form. You can submit up to 7 pictures at a time, with an overall description and one for each picture.
You can, of course, send an email with pictures if the form gives you trouble, or if you are trying to submit something special, like a zipped archive or a movie. If your pictures are already hosted online, then please email the links with your descriptions.
For each picture, it's best to provide your commenter screenname, description, where it was taken, and date. It's tough to keep everyone's email address and screenname straight, so don't assume that I remember it "from last time". More and more, the first photo before the fold will be from a commenter, so making it easy to locate the screenname when I've found a compelling photo is crucial.
Have a wonderful day, and enjoy the pictures!
I'm so happy to finally run these pictures. Ben was kind enough to submit these last August, right in the middle of the drama of my mom's aborted surgery and followup, leading to chemotherapy. I found them moving, powerful, and important. They also stirred up some uncomfortable thoughts about the possibility of my mom losing her battle with cancer; she did.
I'm in a better place now, still full of pain, but less raw and debilitated. And so it is time to run these pictures and join Ben in some reflection. Thank you so much for these pictures – they meant a lot, and I did spend more than a few evenings looking at them, reading your words, and feeling the pain and joy of loving a parent and missing them.
Today, pictures from valued commenter Ben Cisco.
What You Leave Behind

I'm home, starting the process of dealing with Dad's affairs. Was walking around the property and it occurred to me that even though we value the memories more than physical things, those things do remain, providing memories in and of themselves.

Bridge Over What Water?

Dad built this trellis decades ago, crossing over what was then a rivulet(?) of water, long since dried up.
Toolshed Mk. I

Dad loved his tools, and outgrew this structure in very short order.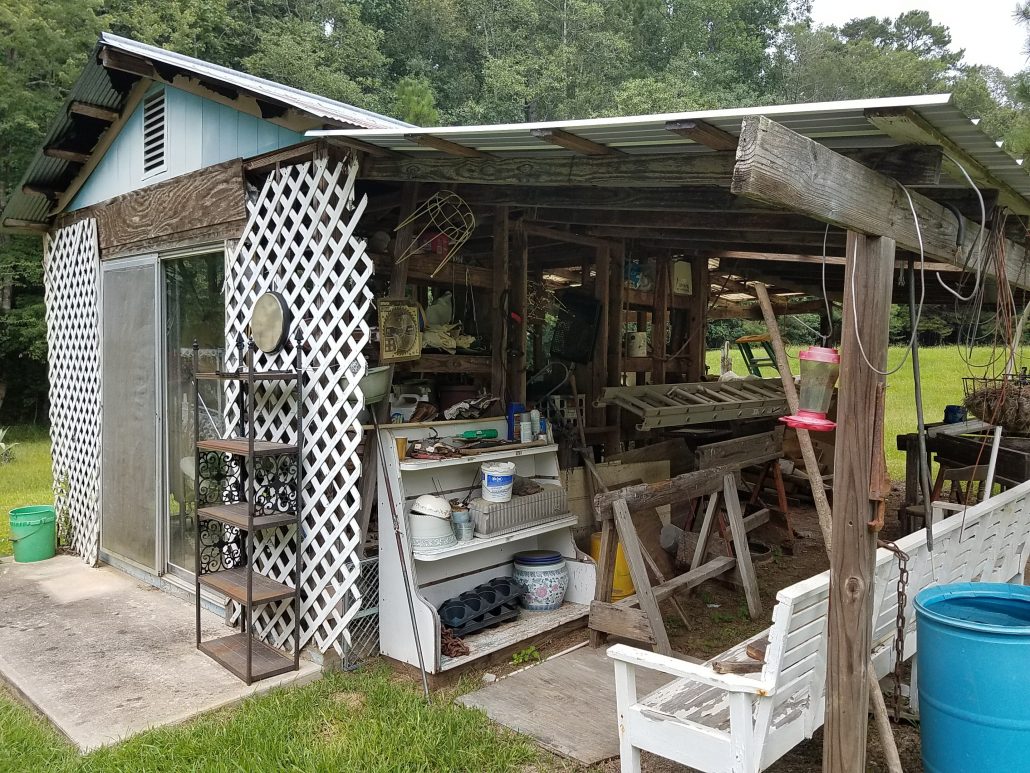 Smile!

I have a thing that I live by – Periodically, dump everything out of a drawer and stick it in a box. If you don't use it in six months, dump it. dad did NOT follow this philosophy.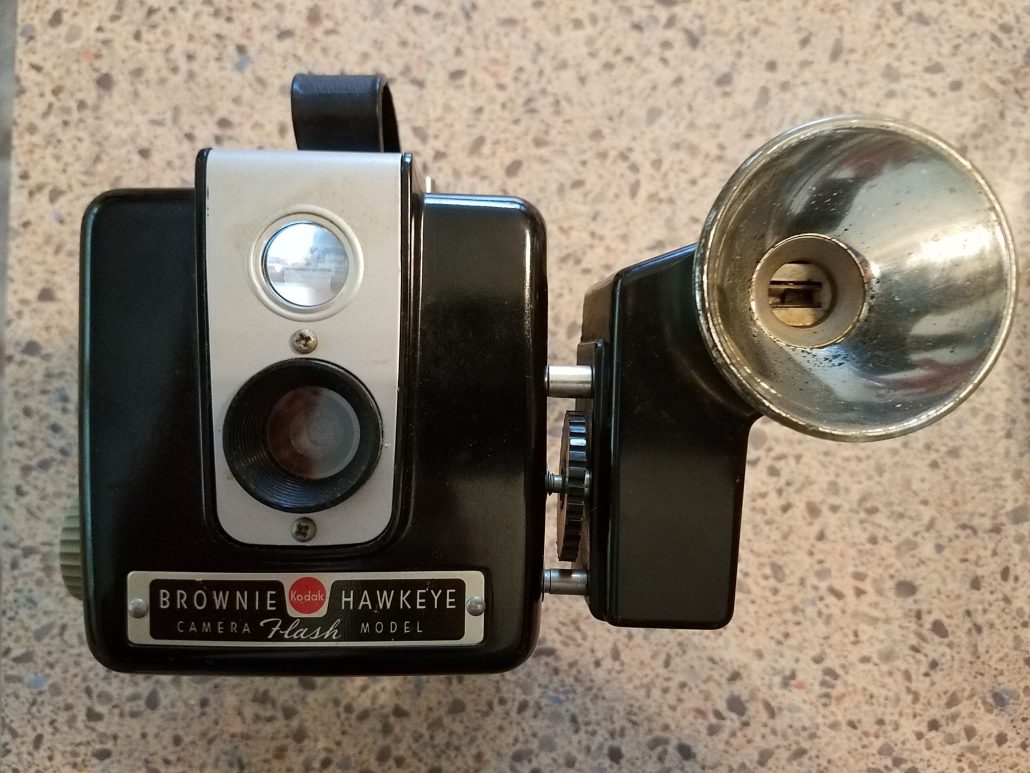 I actually used this as a child; it was startling to see it again after all these years but it made me very happy.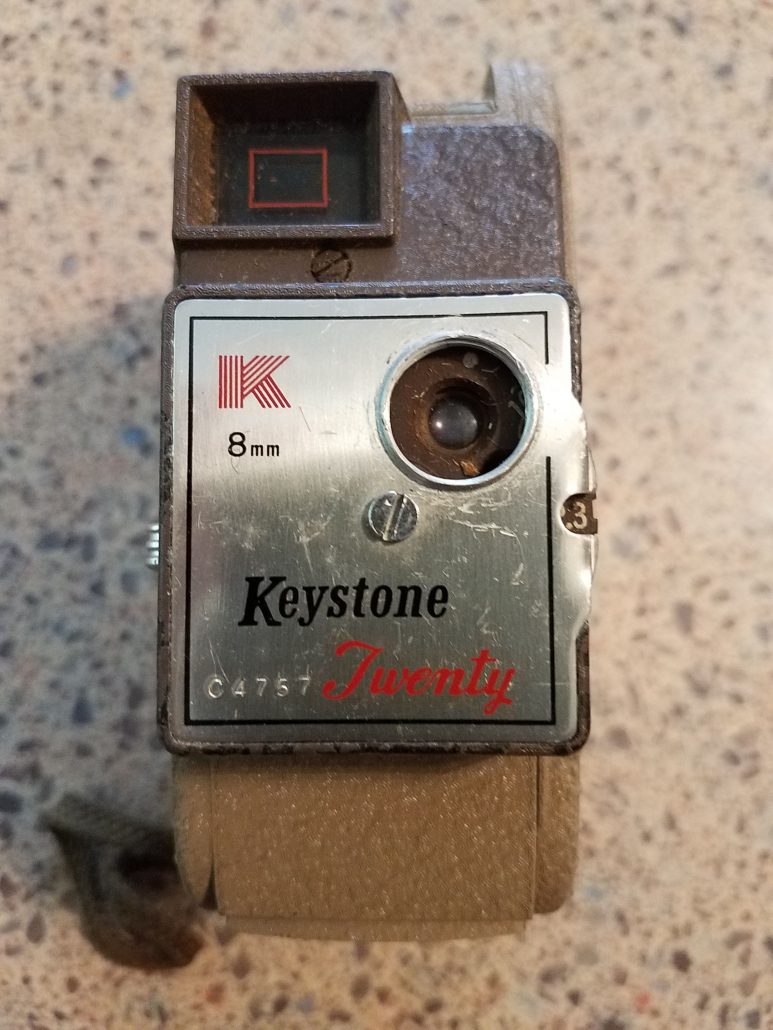 Wow – what a cool old camera! I'll try to get a photo or two of my dad's "leather" work items I remember vaguely from my early childhood. Once I was born, he spent little time "in the field" (in the wilds of Africa or South America, scouting and analyzing geologic features for oil companies) so these items were usually on a back shelf in the closet. But they reeked of adventure and time spent away from civilization.
Fishin' Hole

Dad dug and stocked this himself. He thoroughly enjoyed being out here, even if he was just sitting.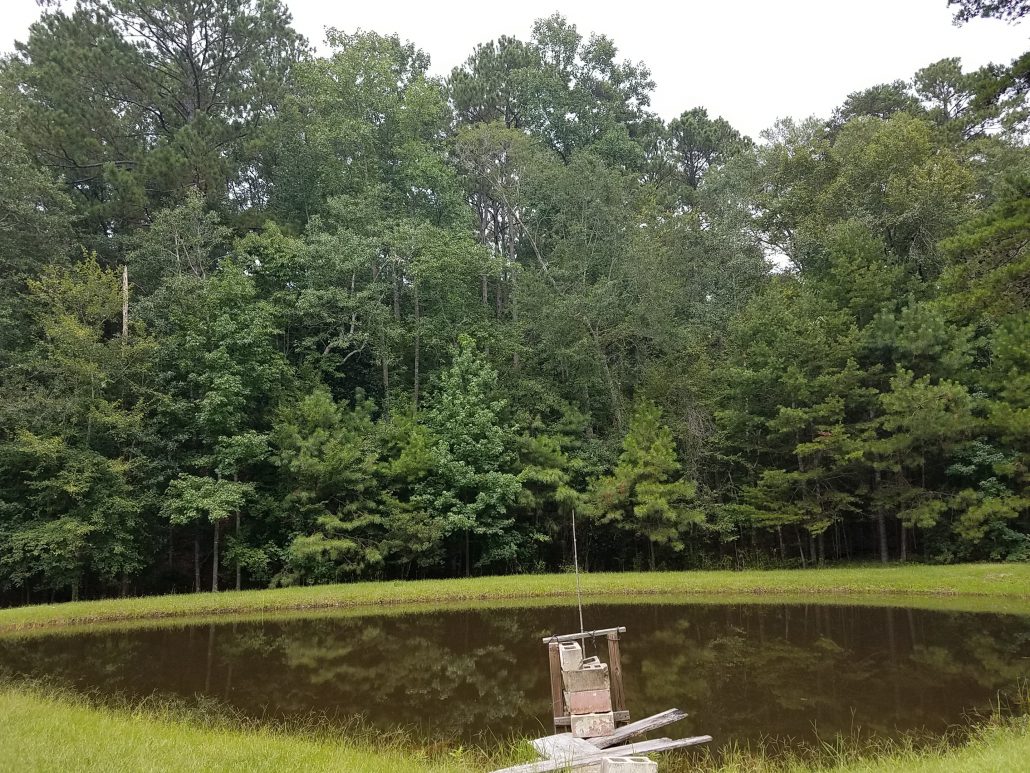 Looks like heaven! If I had land like that, a stocked fish pond would be a requirement; fresh fish every day is ideal, especially if it's something I caught myself!
Thank you so much Ben Cisco, do send us more when you can.
Travel safely everybody, and do share some stories in the comments, even if you're joining the conversation late. Many folks confide that they go back and read old threads, one reason these are available on the Quick Links menu.
One again, to submit pictures: Use the Form or Send an Email