Confession 1:  I am a football fan.  My father took me to Cal games at Memorial Stadium — one of the most beautiful places to watch more or less anything, tucked there against the slope by Strawberry Canyon, gold-and-green hills behind, the Bay, the Bridge and Mt. Tam to the west.  We'd go to one or two games a season, rarely victories (my Golden Bears were valiant, but not that good), and as I lost dad when I was ten, those are memories overlaid with power.
I was aware of the 'Niners then too, but as an East Bay kid with a full sporran* of high school anomie and safe rebellion, the Raiders were the real deal, all felons and left handed QBs and chain-smoking stick-um slathered Fred Biletnekoff.  And yeah, Tatum's embrace of that hit made me sick, but football, you know?
Then I moved to Boston, four years for college and then, after a few seasons away, for good.  I still claimed to be a Raiders fan, (Plunkett!), and as a Bay Area kid, I took more pleasure than previous allegiance entitled me to in the Montana across the bay.  But I paid attention to the Patriots.  I always thought Grogan was cool, and Hannah was such an archetypal football guy and so on.  They usually sucked, but they weren't (mostly) dull.  I'll pass over the Berry years in silence.
Then, of course, we got that other guy named Bill, soon to be followed by the 199th pick in that draft, a hopelessly unathletic kid, Tommy something.  You know the rest: it was easy to root for a hopelessly underdoggy team of Patriots in that 9/11 fall, a season capped by a most improbable playoff run.  Been high living ever since.
So I've been watching a long time and for many of those years Sunday was a pretty well defined ritual, at least one game, sometimes two, and hanging out with folks I enjoyed.  I watch a lot less now.  Because the Patriots have stayed good and I'm something of a front-runner, I check in for most of their fourth quarters, but it's rare indeed that I watch a whole game through any more.
Partly I've lost patience with the action to hanging around ratio.  Partly I'm more jealous of my time than I was when I thought it came in infinite supply.  But yeah:  partly, increasingly, I'm seeing myself as an accessory to genuinely awful stuff.
Confession 2:  I know that football destroys minds and lives.  It's impossible not to know that now, and if you needed any reminder, there's a story in today's  New York Times** by the wife of a former NFL player to put a face to life after too much grievous bodily harm.
When we married in 2009, I already knew he was an amazing father. He could play dollhouse with my stepdaughter for hours without a hint of boredom. This continued when we had two children of our own. When our son was born and I was focused on taking care of a baby, he would bathe the girls, brush and blow-dry their (tangled!) hair, then put them to bed. Afterward he would wash the dishes. He brought me coffee in bed each morning. I was spoiled rotten.

But since I had known him, he had trouble sleeping, and he has been prone to mood swings and depression. In 2010, things got worrisome, so I arranged for him to be evaluated by neurologists so that he could apply for disability benefits. …

I was right to be concerned.

Over time, I had started to notice changes. But this was different and, around 2013, things had become much more frightening.

He lost weight. It seemed like one day, out of the blue, he stopped being hungry. And often he would forget to eat. I'd find full bowls of cereal left around the house, on bookshelves or the fireplace mantel. The more friends and family commented on his gaunt frame, the more panicked I became. By 2016, he had shrunk to 157 pounds. That's right, my 6-foot-2 football-player husband weighed 157 pounds (down from around 200 when he was in the N.F.L.). People were visibly shocked when we told them he had played the game professionally.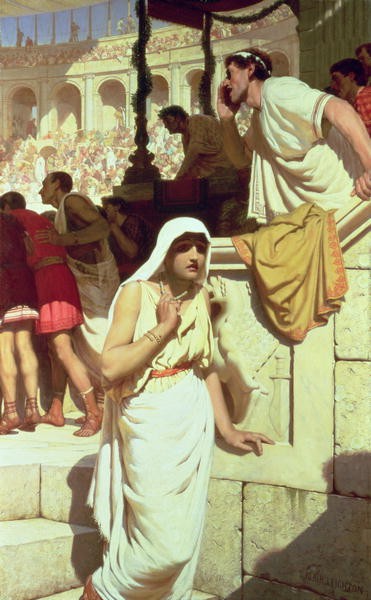 This is a gut and heart rending tale, made worse by the increasing pile of evidence that Rob Kelly's is not an isolated case. 
It seems to me that such an outcome is intrinsic to the game, not obviously correctable by changing rules or equipment.  Yesterday I procrastinated in the face of some early eighteenth century financial asset analysis that was just a little tricky to tease apart, and pulled up some old Super Bowl videos on Youtube.  I landed on a couple of Montana highlights and I was genuinely surprised to see how brutal the game seemed.  Those games were before the rule changes came in intended to protect the quarterbacks, and Joe Cool was getting whacked on almost every play, as rushers would take one, two, even three steps after he'd released the ball and slam into him at full speed.  There's a reason top quarterbacks are playing longer than they did then, and one of the big ones is that they don't get turned into hamburger helper by the third quarter of every game.  I'm amazed, frankly, that anyone from that age of football can remember their names, and I confess (another one!) I'd forgotten just how thoroughly physical the game was back then.
I'd still say the risks are higher now though, at least plausibly.  Another change from then and now is that players at every position are bigger, stronger, more powerful and faster than they were back then.  Some hits may have been legislated out of the game, but those that occur are hugely violent, and in the routine, subconcussive zone, all that slugging that goes on in line play gets done by men who are simply huger than their predecessors, and in ridiculous shape.  When I was a kid, a 300 pound lineman on either side of the ball was a giant, almost a freak.  Now? Well everyone knew that Vince Wilfork, to speak of one Patriots great, was a very big man.  But even at 325 pounds he wasn't seen as off the charts.
All of which to say is that every time I watch a football game I not only know that I'm seeing fit, impeccably trained, incredibly gifted young men hurt themselves for my entertainment, I find myself watching each tackle and wondering, surprisingly often, if that's the one that turns that gorgeously talented twenty something guy into the forty year old-to-be who can't remember where his bowl of cereal went.
That is: I can't suspend my awareness of how the game works anymore.  I used to could, but can't anymore.
Confession 3:  I'll watch the game this evening.  I've even got a few friends coming over, and we'll have the Mexican bean dip and some Peruvian chicken thighs (fabulous: I'll post the recipe soon) and some Dogfish Head IPA and all that.  We will root for the Patriots, because d'uh — and y'all hate us 'cause you ain't us.  The rooting thing is real:  it's fun to pick a set of laundry you decide is your flag and cheer for that.  The game, played at the highest level, still is amazing to watch — in fact, that's the dirty secret.  Football can be thrilling, a catharsis, and it's easy to get hooked on the seemingly harmless rush of life-and-death, victory and defeat to be found on the mock-battlefield of a football field.  And the social side is real too, hanging with folks on a day when all diets are off and so on.  We'll watch, and we'll probably have a good time.
But I'm finding it harder and harder to do so.  This is how I feel: the right thing to do is obvious, but the long, long habit of not doing it remains hard to break.  Eventually, the time comes when that tension turns into a contradiction, and that's it.
With five decades of reflex to undo, I don't know if tonight will be the last time I turn on the NFL.
But I hope it is.
*I actually wore a great kilt (with all the trimmings) to my high school in my senior year.  Even played badminton in it (not recommended).  This guy I'd seen around, kind of intimidating, came up to me at recess or lunch, and asked me what it was.  I told him.  He just looked at me for a moment, then cracked up and said "you're brave."  I confess (again):  I exhaled.
**Posted 2/2, in print today.
Image: Edmund Blair Leighton, The Gladiator's Wife, 1884.