On the Road is a weekday feature spotlighting reader photo submissions.
From the exotic to the familiar, whether you're traveling or in your own backyard, we would love to see the world through your eyes.
Good Morning All,
This weekday feature is for Juicers who are are on the road, traveling, or just want to share a little bit of their world via stories and pictures. So many of us rise each morning, eager for something beautiful, inspiring, amazing, subtle, of note, and our community delivers – a view into their world, whether they're far away or close to home – pictures with a story, with context, with meaning, sometimes just beauty. By concentrating travel updates and tips here, it's easier for all of us to keep up or find them later.
So please, speak up and share some of your adventures and travel news here, and submit your pictures using our speedy, secure form. You can submit up to 7 pictures at a time, with an overall description and one for each picture.
You can, of course, send an email with pictures if the form gives you trouble, or if you are trying to submit something special, like a zipped archive or a movie. If your pictures are already hosted online, then please email the links with your descriptions.
For each picture, it's best to provide your commenter screenname, description, where it was taken, and date. It's tough to keep everyone's email address and screenname straight, so don't assume that I remember it "from last time". More and more, the first photo before the fold will be from a commenter, so making it easy to locate the screenname when I've found a compelling photo is crucial.
Have a wonderful day, and enjoy the pictures!
Thanks to an enhancement from Major Major Major Major, the back-end form mechanics are improved, so we start this week with more from Le Comte…'s trip to Vietnam, Laos, Cambodia, etc.
But first – mot sure who else is as jammed about Tuesday's launch of the SpaceX Falcon Heavy rocket as I am, but folks, this is really a big step in history. Launch window begins at 1:30 pm EST and I'll be glued to a screen or two with at least one eye, no matter what else is going on!
I hope this is a week we look back on in awe, and that this launch starts something inspirational: a more concrete vision of neartime space exploration and habitation possibilities. It's really exciting!
Today, pictures from valued commenter Le Comte de Monte Cristo, fka Edmund Dantes.
More of my January trip to Southeast Asia

Descending into the Cu Chi tunnels

Taken on 2018-01-11

Cu Chi, Vietnam

These were located northwest of Saigon, and represented a colossal effort by farmers, fisherman and the VC to provide shelter and the ability to move troops and equipment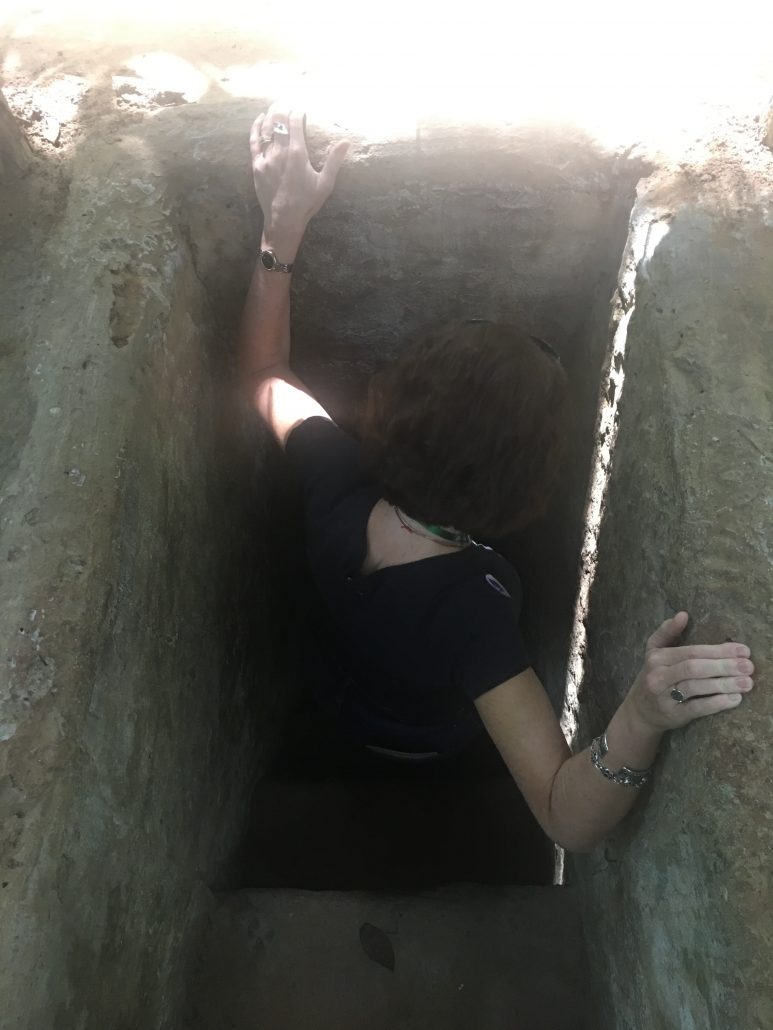 South Vietnam Presidential Palace

Taken on 2018-01-12

Ho Chi Minh City, Vietnam

This was truly ostentatious compared to Ho Chi Minh's quarters. It was amazingly airy for there being no AC
CIA Building

Taken on 2018-01-12

Ho Chi Minh City, Vietnam

This was the building that was the backdrop the iconic helo photo during the final evacuation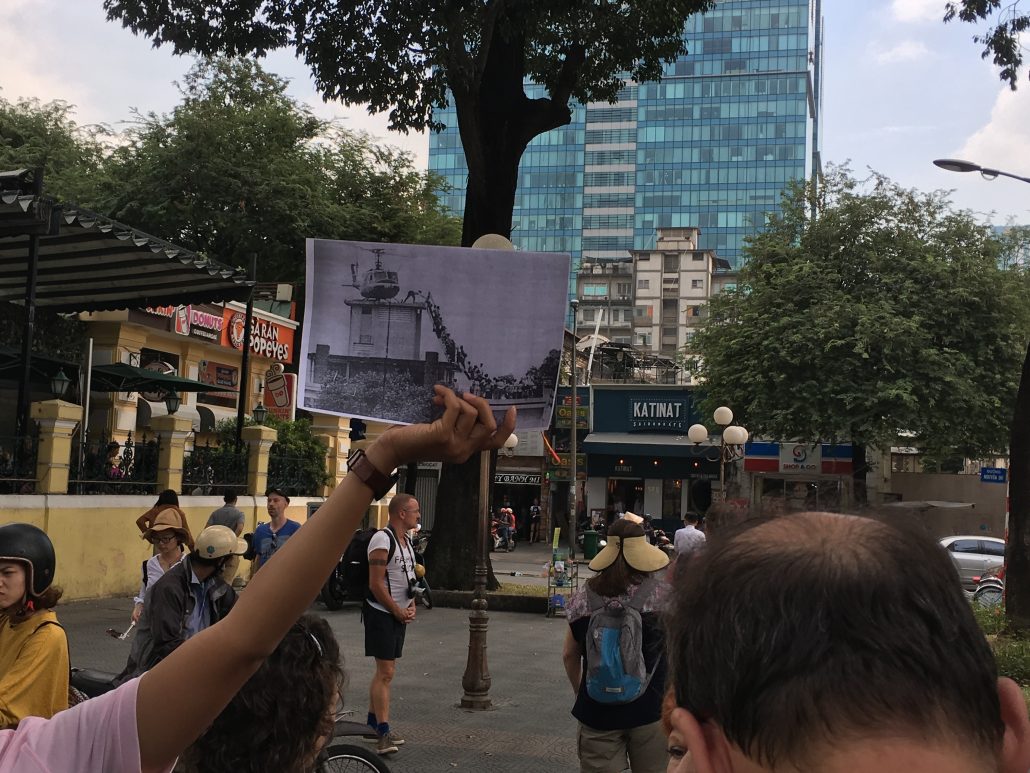 Kids on a Field Trip

Taken on 2018-01-12

Ho Chi Minh City, Vietnam

Our guide said these were the equivalent of Young Pioneers
Uncle Ho

Taken on 2018-01-13

Ho Chi Minh City, Vietnam

This is right next to the Rex Hotel (great cocktails, nice entertainment
Wat on Palace Grounds

Taken on 2018-01-14

Phnom Penh, Kingdom of Cambodia

Cambodia is mostly a benign dictatorship in the form of a constitutional monarchy with some democratic-appearing structures. The monarch is well-liked and gay, the head of government a former member of the Khmer Rouge who has held power for decades. We were both ill, so we took very few photos in Phnom Penh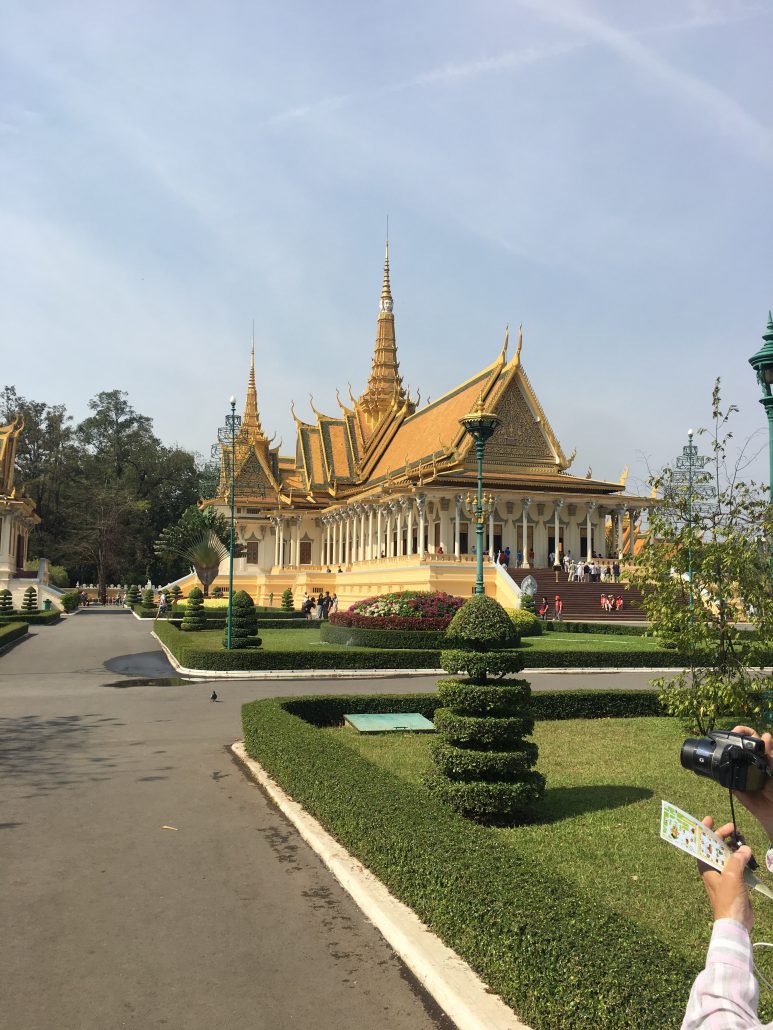 Where we took our break

Taken on 2018-01-14

Raffles, Phnom Penh

The pool where we ditched our group for a day, plus just sat to room service for a break
Thank you so much Le Comte de Monte Cristo, fka Edmund Dantes, do send us more when you can.
Travel safely everybody, and do share some stories in the comments, even if you're joining the conversation late. Many folks confide that they go back and read old threads, one reason these are available on the Quick Links menu.
One again, to submit pictures: Use the Form or Send an Email