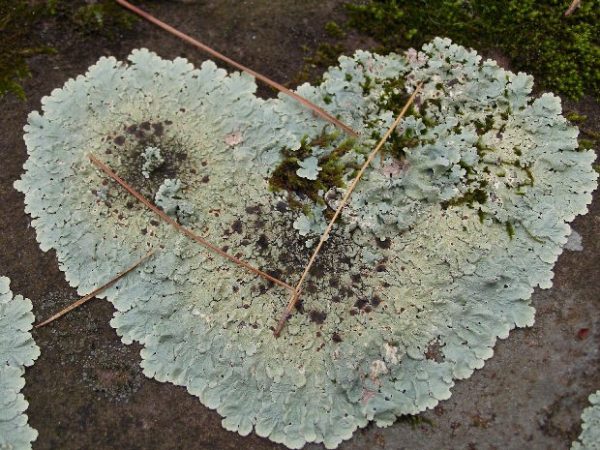 … or, as us relationship lifers call it: Amateur Evening!
Photo courtesy of ace photographer & funny dude Ozark Hillbilly.
And speaking of flowers, from the Washington Post — "How the rose trade lifted Colombia – and nearly erased an American industry":
The majority of roses Americans give one another on Valentine's Day, roughly 200 million in all, grow here, the savanna outside Bogota, summoned from the soil by 12 hours of natural sunlight, the 8,400-foot altitude and an abundance of cheap labor.

Thousands of acres of white-tarped greenhouses, some the size of several football fields, are crammed with seven-foot stems topped with rich red crowns. Many are pulled into warehouses by horses, chilled to sleep in refrigeration rooms, and then packed with other flowers onto planes — 1.1 million at a time — to be sold in the United States.

It's peak season for a massive Colombian industry that shipped more than 4 billion flowers to the United States last year — or about a dozen for every U.S. resident.

The Colombian industry has bloomed thanks to a U.S. effort to disrupt cocaine trafficking, the expansion of free-trade agreements — and the relentless demand by American consumers for cheap roses.

The transformation demonstrates the barreling, often brutal, efficiency of globalization: In 27 years, market forces and decisions made in Washington have reshaped the rose business on two continents. The American flower industry has seen its production of roses drop roughly 95 percent, falling from 545 million to less than 30 million…

Colombians don't even celebrate Valentine's Day, but among flower growers, the foreign holiday can account for close to 20 percent of annual revenue.

The volume of the rose trade is breathtaking. In the three weeks leading up to Feb. 14, 30 cargo jets make the trip from Colombia to Miami each day, with each plane toting more than a million flowers.

From Miami's airport, the flowers are loaded into refrigerated trucks — 200 are needed each day — and from there many go to warehouses in South Florida, where they are repackaged, assembled into bouquets, and then shipped all over the country…

Walmart alone is purchasing 24 million Colombian roses to sell for Valentine's Day. One of its senior associates, Deborah Zoellick, is so well known in Colombia and South Florida that her travels are closely tracked. That's because any buying decision by the United States' largest retailer can single-handedly change the flow of roses on two continents.

This year promised to be especially busy. Valentine's Day falls on a Wednesday, a boon for Colombian growers, as they believe Americans are more likely to splurge on midweek sales and still count on extra purchases on the weekend before and after…
You should definitely read the whole thing, because the photos, as well as the stats, are amazing!
***********
Apart from planning for V-Day, what's going on in your garden/household/photo planning this week?