I dropped Steve off at the vet yesterday morning for a teeth cleaning, and man was the house empty yesterday. It's funny how even though I still had three dogs in the house, it was just very obvious he was not around. At any rate, I picked him up this morning, and the vets said everything went well and one vet tech even held up his bloodwork and said "Look at this, everything is in he green, that's abnormal," so he is a very healthy beast.
Since he went through some trauma, I let him spend the day outside under the back porch re-centering, and it has been a busy night of activities since. We had a little tuna for dinner, then a furminating, and then he spent some quality time facetiming with his BFF Tammy and Charlie: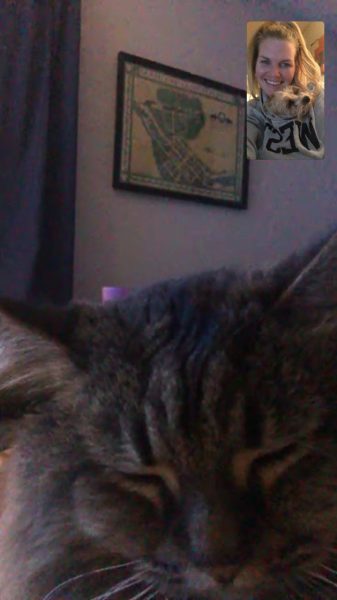 He's spent the rest of the night sleeping on my chest/stomach (I'm to the point where I don't know where one ends and the other begins):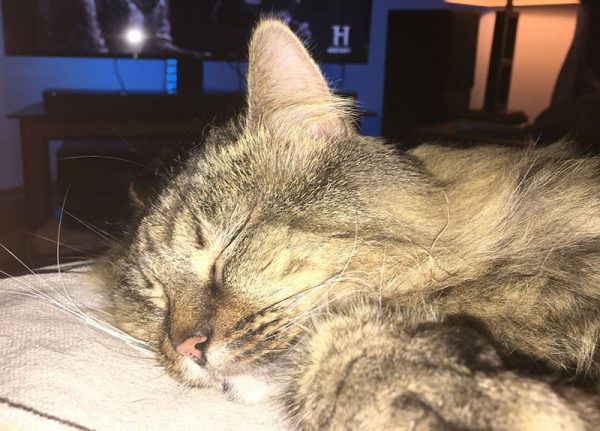 When I pet him I make sure I tell him what a magnificent beast he is. And he is!