I was just telling a friend this, and thought I would share with you all. I got new neighbors a couple months ago- she is a nurse and he is a cop, and they live across the street two doors down. Young- early 20's, and seem to be very nice. I took them a lemon meringue pie I bought from the church women's club semi-annual bake sale and chatted with them as they were moving in and met her mom, who was there helping, and they seem like good people. At any rate, they had one small barky dog in the same size range as my herd, but they recently got the most adorable Pyrenees puppy.
Every time I come home from somewhere and I see her out (I always drive in that direction around the block so that my car is parked on the right side of the road facing the correct way), I roll down my window and say hi and she gets all excited, and sits there and wait for me as I park my car and walk back down to love on her.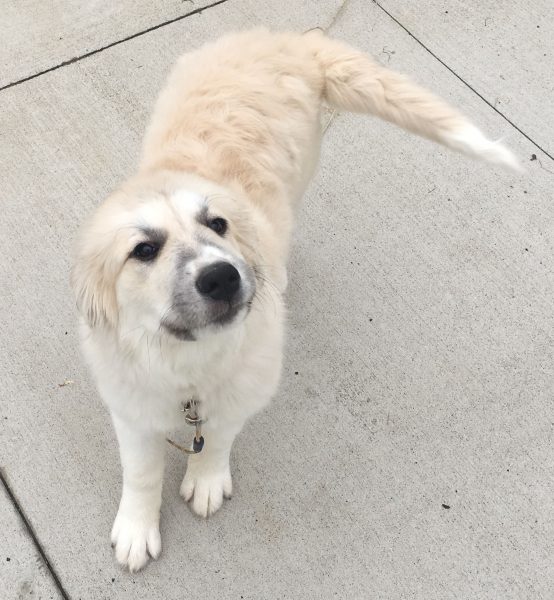 She is absolutely adorable and the softest, sweetest thing you have ever met. I wish I could adequately describe how delightful her fur is to touch. And she has this ginormous cold wet nose. She just *extreme Oprah voice* AMAZING.
I'm currently being weighed down by two dogs and a cat watching television: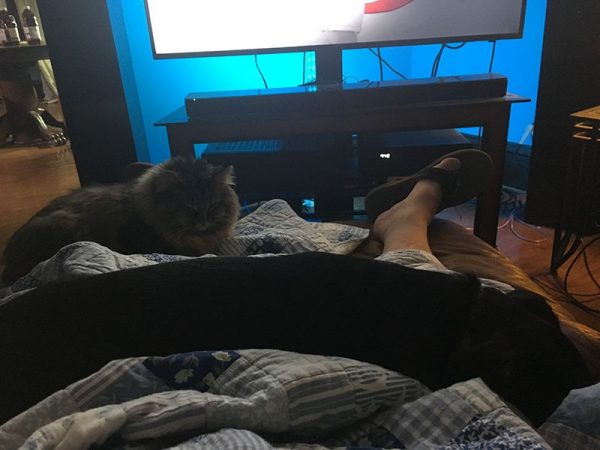 Lily is to my side, and you can't see her. I'm starting to lose feeling in my left foot, but every time I try to move slightly Steve digs in with his claws, so I am hoping when it dies and the foot needs to be amputated the surgeon will be understanding.