Let me say up front that I like Junius Rodriguez. He is the only viable Democrat running against unrepentant ZEGS fellator Darin LaHood, our current rep. And Junius works hard. Since last summer, he's been going to every rubber-chicken dinner that can draw five cranky county Democrats between here and the Mississippi. He just posted that he'll be attending fifty events in the next thirty days. He's run before, knows how to do it, and has a relationship with all the local Dems. Since he's a history prof at Reagan's alma mater, Eureka College, it would be sweet if he could oust our local political princeling. (Darin is the son of beloved bipartisanship bemoaner, former representative, and Secretary of Transportation Ray LaHood).
But when I read stuff like this: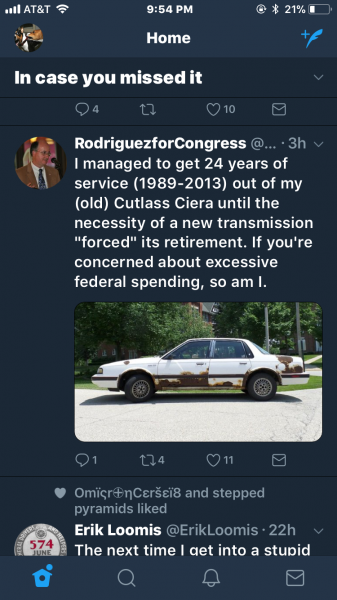 and this…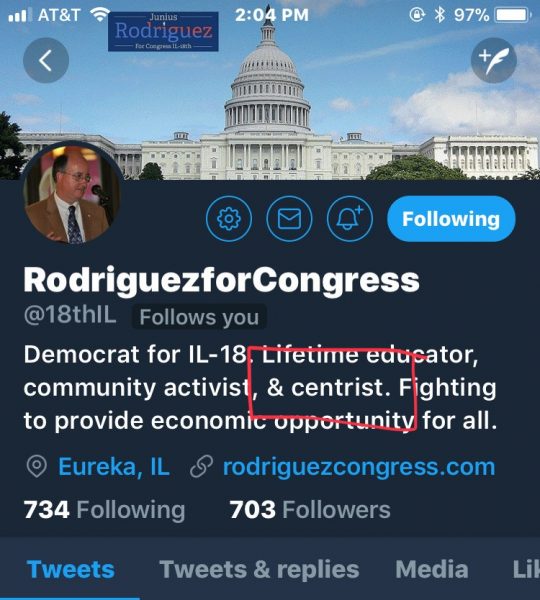 … my enthusiasm deflates.
IL-18 is very red. It is a weird-looking district that includes about half of my town and some, but not all, of Peoria and Springfield. Republican candidates carried the district by around fifty points in the last three elections. I'm no gerrymanderologist, but it's always seemed to me that the district was designed to keep it Republican, in spite of the fact that Democrats drew it up in 2010.
I'm not saying that Junius should go all Dennis Kucinich. That would be absurd and, I'm pretty sure, not his style anyway. Still, I feel like he is trying to peel off a few Republican votes with the kind of posturing above. Rather than make Sensible Centrist his brand, I would prefer he run as an out-and-proud Democrat. Tell us why Democrats are great, Junius! Not how you can feel like a conservative, but not vote for the Republican. All that being said, I will give him as much money and time as my resources allow.
In the marketplace of elections, however, there are more inspiring candidates running for local and–should Daniel Biss beat billionaire chickenheart J.B. Pritzker in the upcoming gubernatorial primary–even statewide office. And I think it's natural for people, even if they are pragmatically inclined, to give just a little bit more to campaigns that dare to articulate something more ambitious.
But hey! At least we're fielding someone here. We need to field someone everywhere.  So let's heap more onto the fund that's split between all eventual Democratic nominees in House districts currently held by Republicans.