Had the ultrasound this morning and it was so uneventful I almost fell asleep on the table during the procedure. On the drive home, I saw something pretty remarkable- a fair number of Conor Lamb signs along Rt. 844, equal in number to the Saccone signs. I don't recall seeing signs for a Democrat along this way in ages- there were never any for Obama or Hillary, and the place was littered with Trump crap the last election. Here's his district, which is about 4-5 miles from Balloon Juice HQ as the crow flies: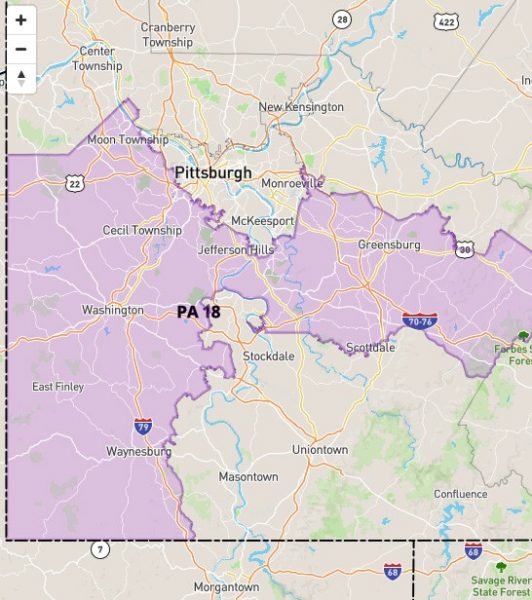 Here's where I saw the signs: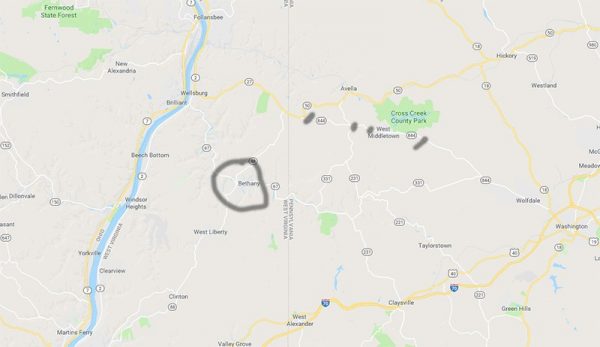 That stretch of Rt. 844 (we call it Washington Pike) from the state line is nothing but farm country (well, a fair bit of fracking now) broken up by two small towns, Independence Township ( the surounding area has a populatiuon of about 2k and 98% white), which well give you a route to shoot NE to Avella where you can pick up 50 and get to Hickory and Bridgeville (this is the area where several of the orchards I visit are as well as some really good farmers markets when they are in season), and West Middletown, which has a population of 144 and is also 98% white.
Just thought it was interesting and positive. Even if he loses, the fact we have a viable candidate there is cool, and it was just nice seeing a sign for a Democrat.