A while back in comments, I mentioned that one of the white squirrels* in my neighborhood had lost all its fur from the waist up (if squirrels can be said to have a waist…). Here 'twas:
One of the white squirrels lost its fur from the waist up. Looks like a naked mole rat wearing MC Hammer pants, poor thing! pic.twitter.com/gWb2iTZ0Ac

— Betty Cracker (@bettycrackerfl) February 9, 2018
I Googled "squirrel fur loss" (God help me), and learned there can be many causes, some serious, some not. (And also that there are a lot of sick tickets on the internet, but I knew that.) I am pleased to report the squirrel's fur is coming back. Here 'tis: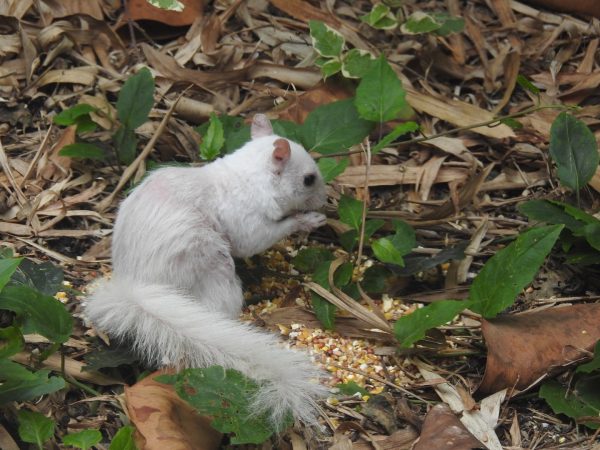 So, I won't have to devise ways to ambush it with sunblock this summer after all. That's a relief.
Open thread!
*This squirrel alopecia episode taught me that there are at least two white squirrels in the neighborhood, as I continued to see one with fur during the above squirrel's period of affliction. There may be hundreds, for all I know, but I've never seen more than one at a time.