Someone seemed a tad nervous during this morning's executive time: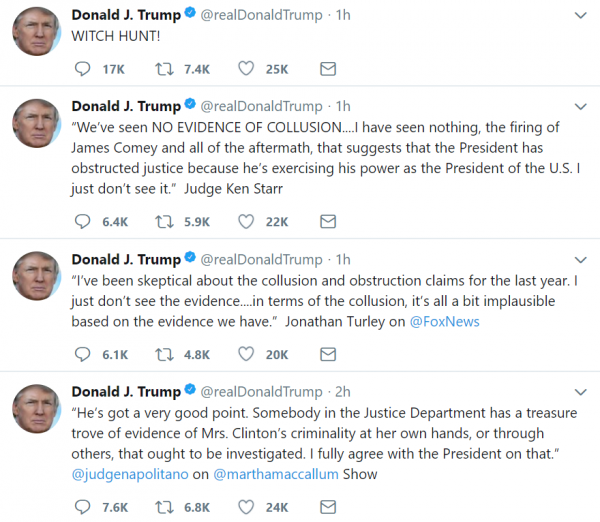 Why so worked up?
Could it be because Trump's human email interface, Hope Hicks, is supposed to testify in a closed-door session of the House Intelligence Committee today? She'll stonewall like other members of der Scheißegibbon's inner circle, and she'll get away with it until Democrats have some power on the committees again. The GOP-led House committees are comically open about functioning as Trump's personal obstruction of justice facilitators. Maybe Trump just doesn't trust women for some reason…
If Mueller recalls Hicks (or got the goods during the first meeting?), then Trump should worry. At the very least, she had a ringside seat at the Trump-led obstruction meeting around Dim Son's idiotically enthusiastic email effluvium on the Trump Tower meeting with Russians bearing "dirt" on Clinton.
Tick tock, mofos!
Open thread!