I have recovered from the trauma earlier today and am now relaxing in the basement at Brian and Tammy's. I have my MRI tomorrow morning to find out just what the fuck is going on in my stomach/chest/they kind of run together.
At any rate, the dining in this hotel is top notch. We all enjoyed the chicken cutlets so much last week that we made a chicken parm, some spaghetti squash, and green beans. It was delicious: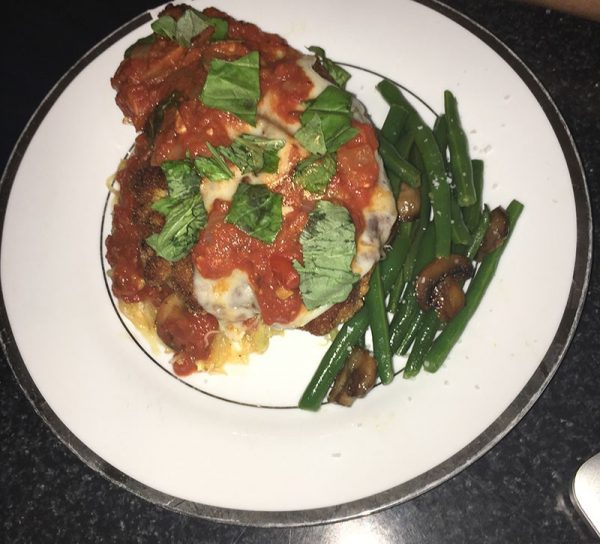 Another fantastic aspect of this hotel experience is that you are given a complimentary dog or two to deal with our separation anxiety from not being with your own pets: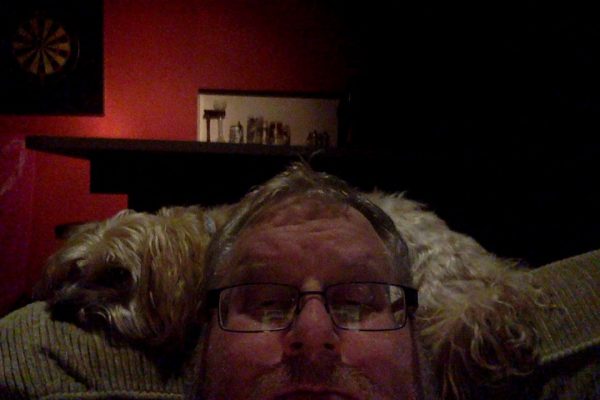 That's Charlie and she is a very good girl, although she does like to stealth lick my glasses from time to time.