Give those crafty Europeans credit for knowing their symbols:
"We will put tariffs on Harley-Davidson, on bourbon and on blue jeans – Levis," European Commission President Jean-Claude Juncker told German television."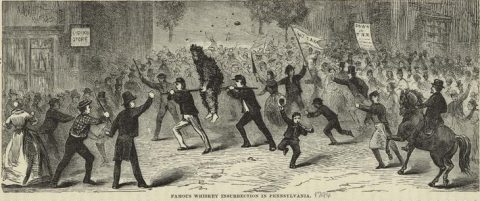 It is worth noting that not only are these the stereotypical (one might almost say, caricature) emblems of Americana, Harley's are made in Wisconsin, just north of Paul Ryan's district and, as we all know, McTurtle is from the great corn-mash state of Kentucky.
Funny how a policy conceived in ignorant petulance has obvious, immediate, and hugely stupid consequences.
You may consider this both a proof-of-life post and an open thread.
(Truly astonishing NSFW the-world-was-sure-different-then image below the fold)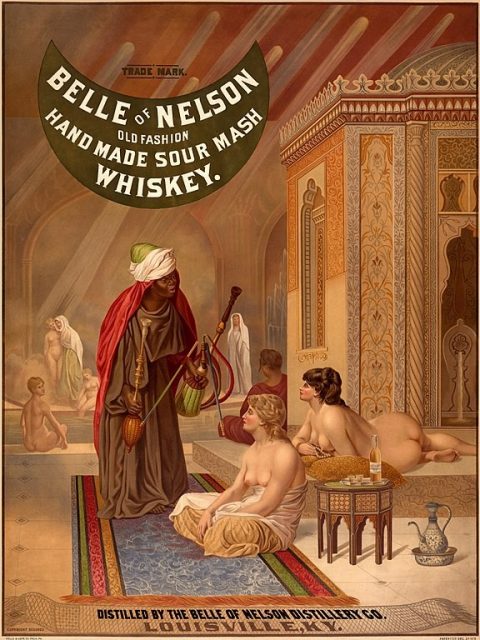 Images: R. M. Devens "Famous whiskey insurrection in Pennsylvania", an illustration from Our first century: being a popular descriptive portraiture of the one hundred great and memorable events of perpetual interest in the history of our country, 1882.
Wells & Hope Co, Belle of Nelson poster, 1878. (Lifted/stolen from this work by Jean-Léon Gerome.)