It's a sunny, crisp morning and I was trying to figure out what I am going to do with the day, and Lily is dropping some subtle hints: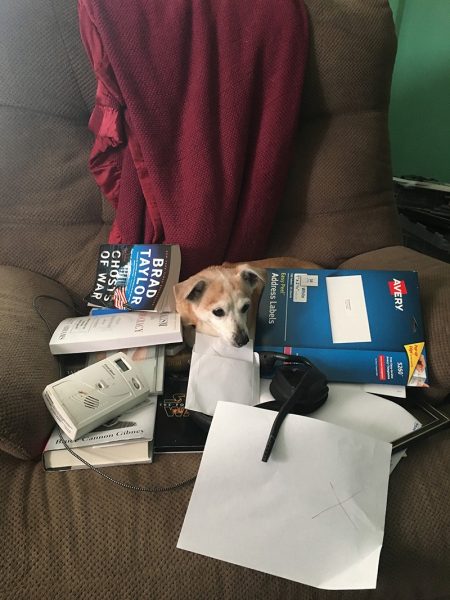 Ok, Lily. I will finish cleaning my home office.
*** Update ***
What happened to Sarah, Proud and Tall. Do we need to bust her out of the old folks home?