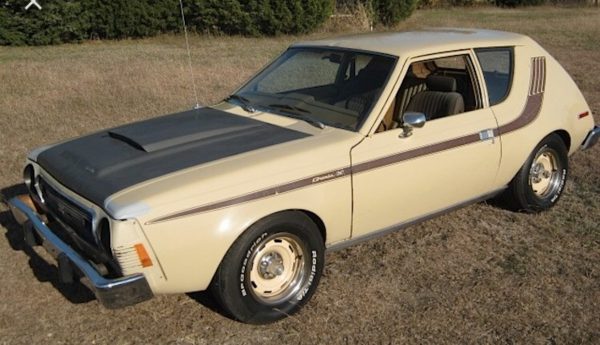 One shitty thing the Florida DMV does is link license plate renewals to vehicle owners' birthdays. The mister and I are both late February babies, and adding boat, trailer, cars, truck, motorcycles, etc., it's a big bill. Happy fucking birthday!
Hubby and I were talking about the shitty vehicles we're responsible for now, including the kiddo's heap. That got us talking about all the old bombers we've owned over our lifetimes.
Here's a partial list — we're sure we're forgetting some!
AMC Gremlin
Buick Estate wagon
Caddy (El Dorado)
Ford Maverick
Chevy 10 pickup truck (column shift!)
Chevy Vega
Mercury Gran Marquis
Dodge Colt
Ford Escort
Toyota Corolla
VW Rabbit
Honda Accord
Volvo 240
Toyota Camry
Honda CRV
Ford wagon
Mercury wagon
Ford Explorer
VW Beetle
Ford F-150 pickup
Ford F-250 pickup
Caddy de Ville
Jesus, no wonder the planet is choking to death. We're sorry!
There are some shitty cars called out here. The thing I remember most about the Vega was buying oil in 5-gallon jugs. Don't get me started on the fucking Gremlin, which was a cheesy, much-mocked 70s relic when I drove it in the 80s.
Care to name and shame your old hoopties (as my friend from Wisconsin calls them)? Or talk about whatever — open thread!