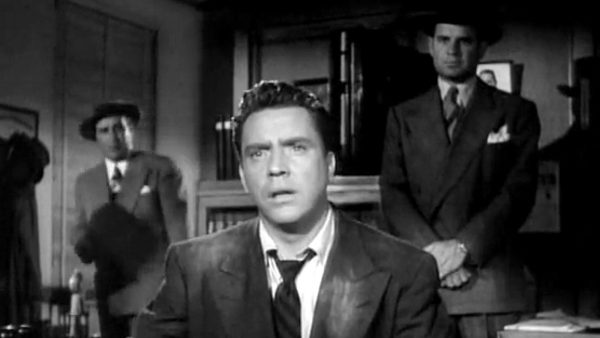 Sergei Skripal, a former Russian spy, appears to have been poisoned with a nerve agent.  He and his daughter – also poisoned – are in critical condition in a Salisbury, England hospital.  Here's more about Skripal.
Isn't this the real reason that Manafort isn't cooperating?  He knows that if he does, he's dead, and perhaps his family is, too.  If that's Manafort's reasoning, then maybe Gates is a fool who had better cancel a few more trips.  Perhaps Gates doesn't know enough to make him a target of Putin, but Manafort surely does.
The press in the US seems to be downplaying this as a reason for Manafort's non-cooperation, but with a possible 14 cases of assassination since Alexander Litvinenko was poisoned with Polonium 210, it sure seems like something that would be on Manafort's mind.
(Still from DOA)