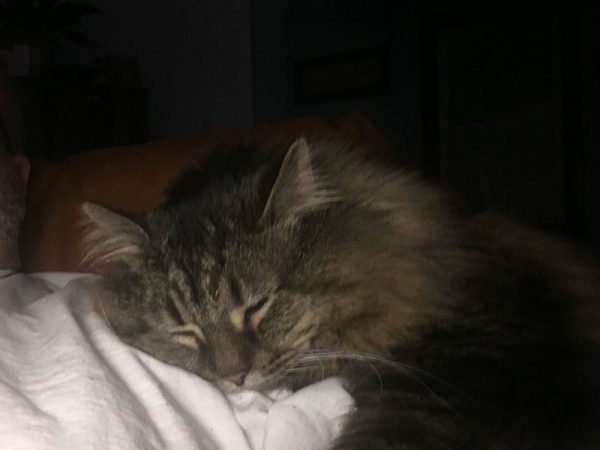 Steve had a nice dinner of some canned mackerel and kibble that I warmed up and stirred together so he would not just eat the fish, and then he got a good brushing and is now so sound asleep on my shoulder he is drooling. Every so often in his sleep he reaches out with his paws and rests them on my chest, and he is snoring slightly in my ear.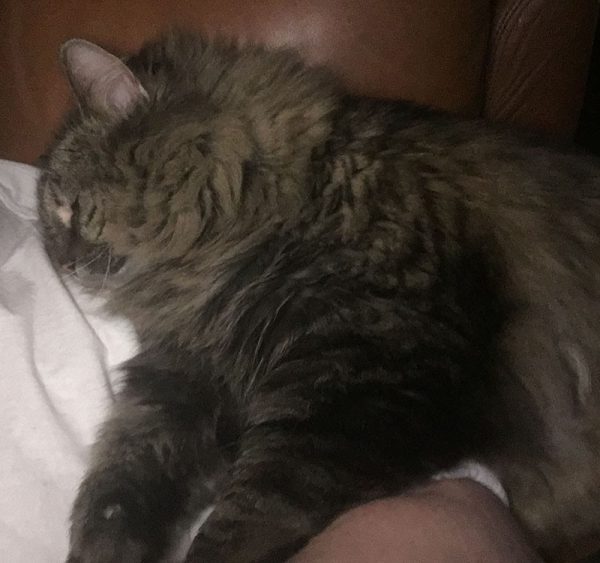 It's kind of our nightly routine. He comes in from outside, has dinner, I come downstairs from the home office and make his dinner and mine, and then we watch tv and surf the internet. Lily is on my lap, Thurston is on the ottoman on my feet, and Rosie is in her doggie bed. When I have called it a night and head upstairs for bed, usually by the time I have brushed and flossed, washed my face, and put on lotion, Steve, Lily, and Thurston are all in bed and Rosie is in the doggie bed in my bedroom.
It's good to have routines.