Update: I see I inadvertently bigfooted Adam. (This is the only context in which that statement could be remotely plausible).  But I figure the Jackals can read below, comment, and then, when they get around to it and if interested, read something else. Consider this is a proof-of-concept experiment.
Self-aggrandizement apology.
I've got a long piece (by newspaper standards) up now at The Boston Globe:  "The world defeated smallpox.  Why does polio still exist?" (Dead tree version comes out on Sunday.)
What I'm really on about (and I'm on and on and on about it — no one ever accused me of excessive terseness) is what it means when the institutions and norms of collective action erode.
Smallpox eradication can be understood in many frames, but a key one is that it was a Cold War phenomenon.  It was so not just in the sense it occurred over the same years that the Soviet Union and the US maneuvered around the edge of direct, hot conflict, but as a skirmish within the larger competition as well.  Not to be nostalgic for hair-trigger nuclear confrontation, but in a bipolar world in which international institutions could both call on superpower resources and, in essence, play a kind of intermediary role, coalition efforts towards the common good could take place.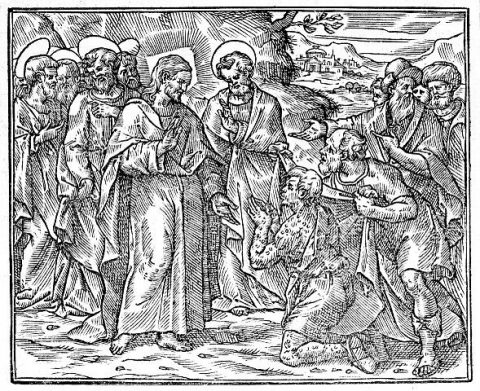 That capacity, that ability to play a kind of virtuous game, has degraded over the last several decades, and my story is the long way round to this conclusion:
There were just 22 wild-polio infections worldwide last year, all in Pakistan and Afghanistan. So far in 2018, there have been only two new cases, both in Afghanistan. It's conceivable that polio incidence may drop to zero before the end of the decade.

If and when that occurs, it will be a monument to the power of public health work. But the question will remain: Why was the end of polio so long in coming? It wasn't because, after solving smallpox's riddles, human reason couldn't solve the problem, or that science or medicine failed. Rather, it was because such achievements exist within history, the way human beings construct our world at any given time.

The history still being made of polio eradication reveals the costs that follow when the ability to pursue common goals degrades within and between nations. Infectious disease, pollution, and conflict itself do not respect borders, not even those of countries that build big, beautiful walls.

That is:  there are so many subtle ways in which Donald Trump and the entire Republican Party are both deluded and dangerous. Infectious disease is one arena where we can see the risks and consequences of their malign folly play out.
There's one more little story that follows that thought, a tragic one, as you might expect, a kind of foretaste of what happens if we are going to get this kind of thing wrong going forward. Anyway, if you're interested, check it out  — and if you are so moved, comment there (as well as, or instead of) here.
Image: Anonymous, Christ cures a leper; an apostle holds a garment in front of Him, Wellcome Collection, undated.