This gorgeous oriole was hanging out in our bottle-brush tree a little while ago: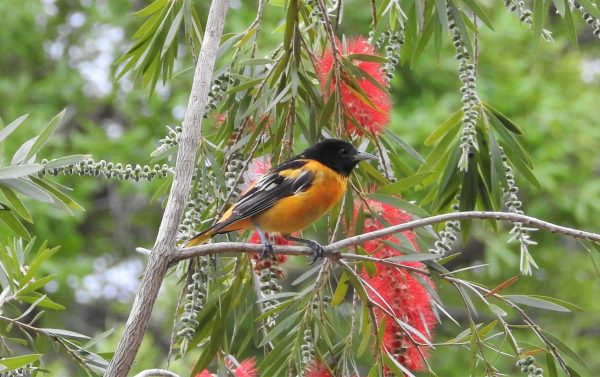 Here's Mrs. Oriole, thinking "But I'M the pretty one, damn it!" (She is, too.)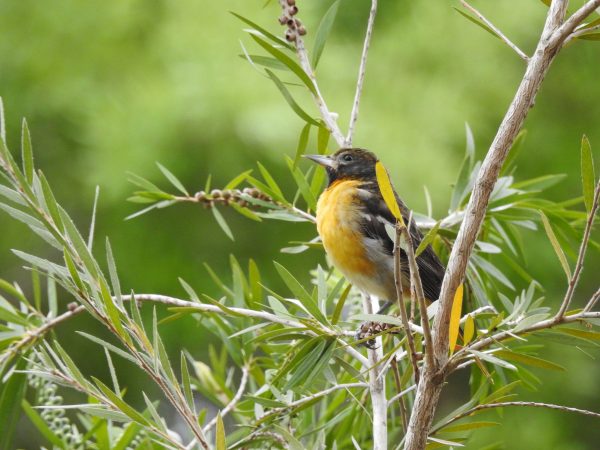 And here's the pair in the same frame: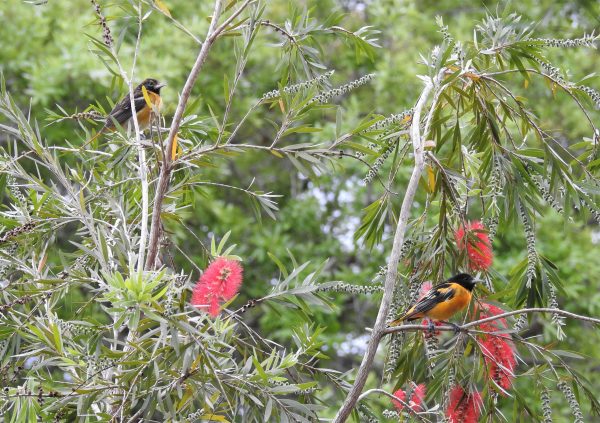 Are y'all having a pleasant evening? I hope so.
I got caught in the rain while out riding my motorcycle earlier today. That sucked! It hadn't rained here in quite a while, so the roads were as slick as owl shit. Had to take it easy on the way home, which was thankfully not far away.
In other news, the time change happens in the wee hours tomorrow. Here's the most pleasant take on that I've seen:
Friendly reminder: don't forget to delete one hour from the Trump presidency at 2 AM

— Luisa Haynes (@wokeluisa) March 10, 2018
Looks like we Floridians won't ever have to give that hour back to the orange fart cloud presidency either; the state legislature passed a law to keep us on Daylight Saving Time forevah!
Open thread!