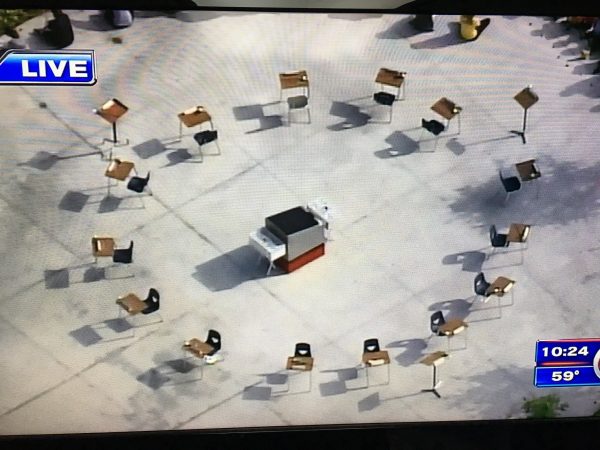 At Cooper City High School, students and faculty set up 17 desks and podiums in a circle, all meant to honor the 17 victims.
I loved Betty's title from earlier today, so I stole it. I've been confined to the couch all day, under a blanket, arguing with people on twitter and facebook. Not the best use of my time, but these NRA humpers need to know facts are not on their side.  Anyway, there was some heartwarming posts on today's walk outs.
This kid is my new hero:
Wow I'm literally the only one #NationalSchoolWalkout pic.twitter.com/2F95qY2vTI

— Justin Blackman (@JustinIBlackman) March 14, 2018
Miami Palmetto Senior High School @OfficialJoelF @studentswalkout #MSDStrong pic.twitter.com/0bjyqkPBcj

— alexis (@alexis_ayala126) March 14, 2018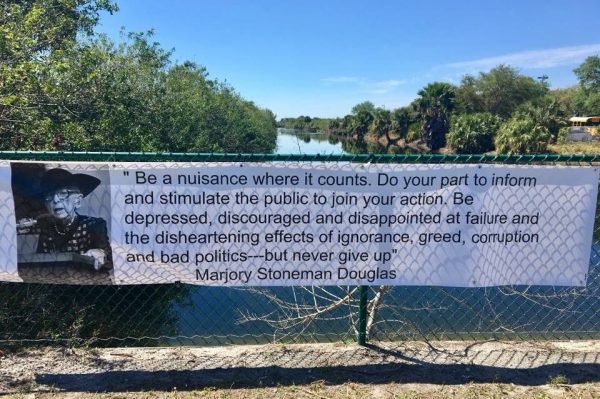 Students at a Los Angeles school held a die-in spelling #ENOUGH with their bodies as a gong sounded 17 times, one for each student killed in the Parkland, Florida, school shooting https://t.co/06T5j07Czb pic.twitter.com/OGNcwLJBel

— CNN (@CNN) March 14, 2018
What struck you most about today's walk out events?
Oh, and I'm sure you've already heard that there were two school gun incidents involving teacher/cop and resource officer. But you know, more guns.