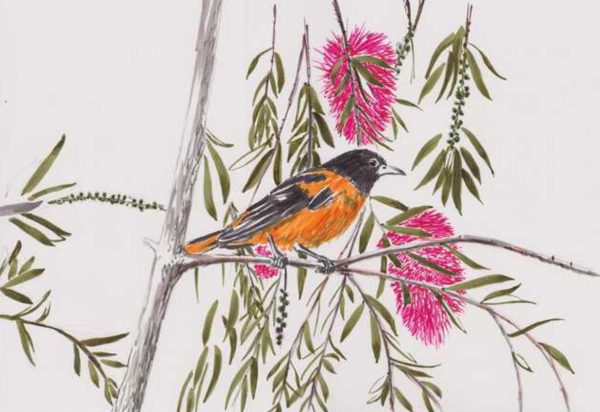 Okay, it's not an owl, it's an oriole. It was sketched by extremely talented lurker Triplet, who used one of the oriole photos I posted this weekend to draw it. Beautiful job, Triplet!
I was on a rare weeknight out with a friend this evening, eating Thai food and drinking sake. So I missed the news. Looks like Conor Lamb won narrowly, which is fantastic!
On a more somber note, physicist Stephen Hawking has died, and on Pi Day, no less. What a remarkable man he was, and what an amazing life he led. Rest in peace.
As I've mentioned in comments, we cut the cable cord a while back. I got Sling TV, so I have CNN but no MSNBC.
That sucks on a night like this, where I'd like to watch election coverage without being subjected to obnoxious wingnuts. I know MSNBC gives a platform to some idiots, but it really is worse on CNN.
Anyhoo, open thread!