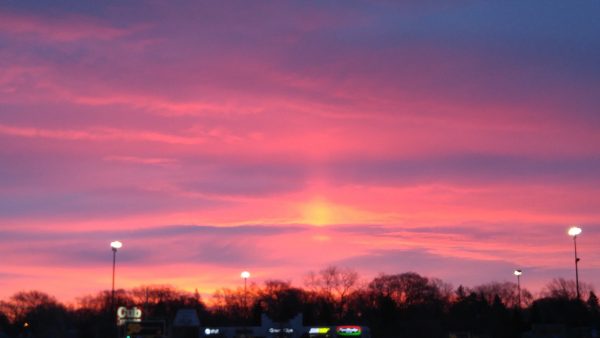 Like a sunrise after a long night, yesterday's march gave me renewed strength for the fight ahead. I'll keep in it my heart even as Stormy Daniels blows the media away or whatever kookery Trump gets up to resets the news cycle.
Judging from the vitriol aimed at the high school shooting survivors on Twitter and other dank corners of social media, the gun-humpers are running scared. I hate that the kids are being harassed and disparaged by the type of scumbags who would threaten or mock traumatized children, but the desperation of the harassers is a good sign.
The sunrise photo above was taken by valued commenter Schlemazel in Minnesota prior to the local march. There are tons of photos below the fold — more from Schlemazel, plus photos from PaulW in Lakeland, FL; Humboldt in Humboldt Co., CA; Central Planning in Rochester, NY; Hellbastard in Moscow, ID; and Arrieve in NYC. Enjoy!
A teacher who drove an hour to be there with 30 students: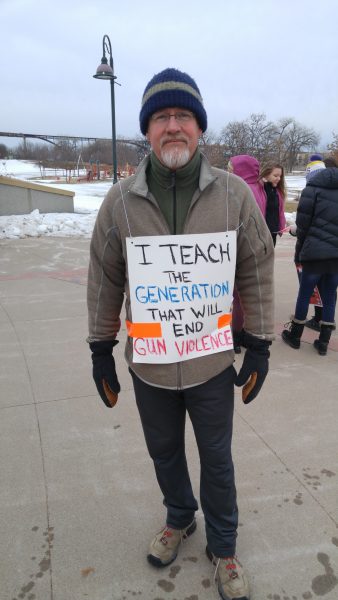 A young woman who showed up on her birthday — Schlemazel said the photo is blurry because the crowd was singing "Happy Birthday" to her, which is awesome:
A kid with a sign that makes the stakes clear: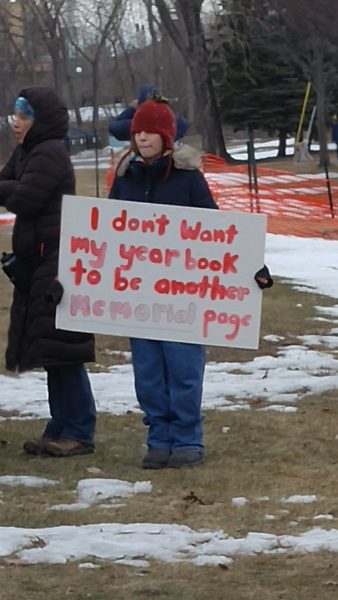 Fantastically artistic signage: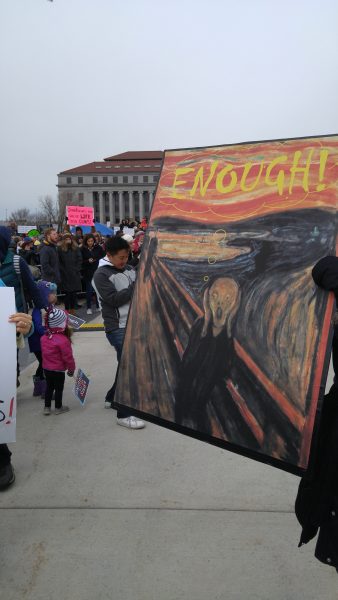 Bundled up speakers from Marjory Stoneman Douglas High School — those Florida kids aren't used to that weather!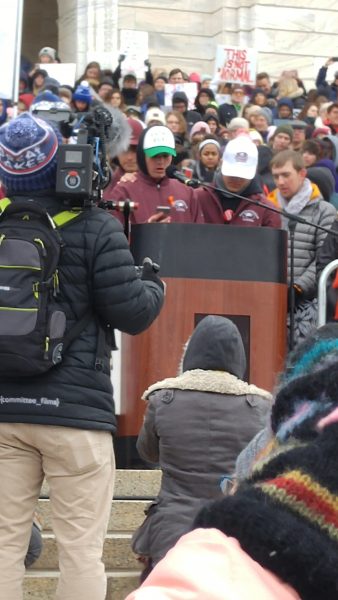 Central Planning sent this photo from the Rochester, NY march; the cops estimated about 5,000 attended. (Original photo was a nice panorama but I had to crop it because WordPress.)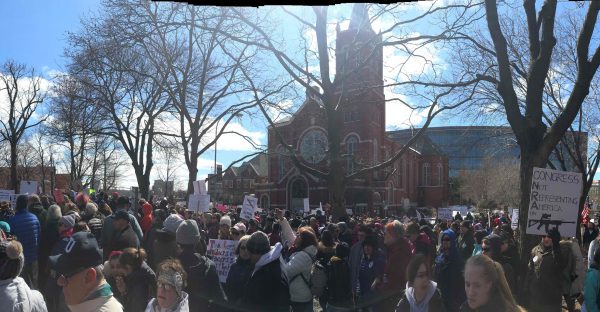 Humboldt shared these photos from the Humboldt County march — the young ladies pictured coordinated it: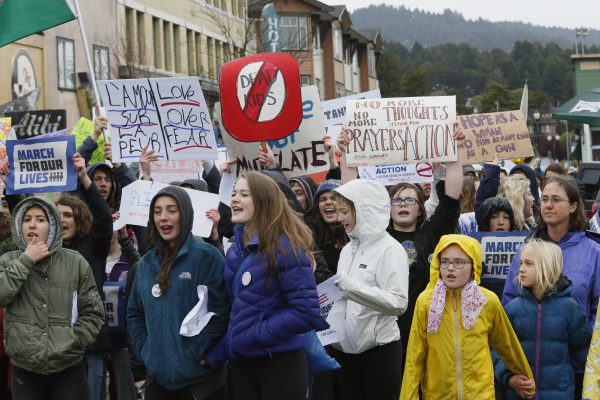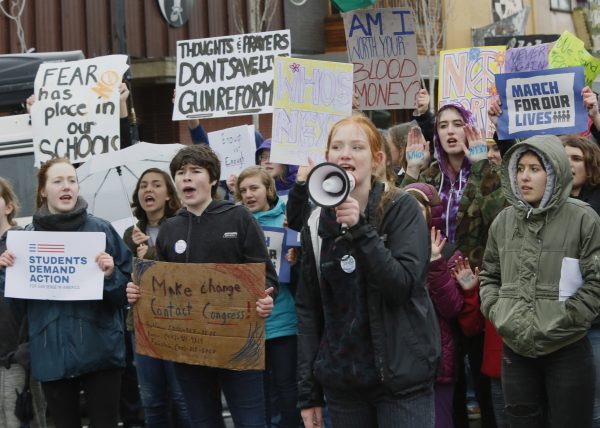 Hellbastard sent these photos from the Moscow, ID march: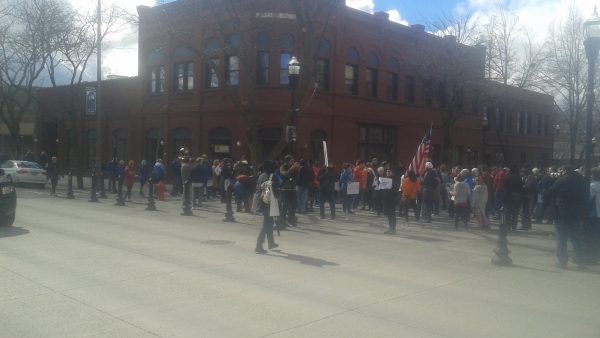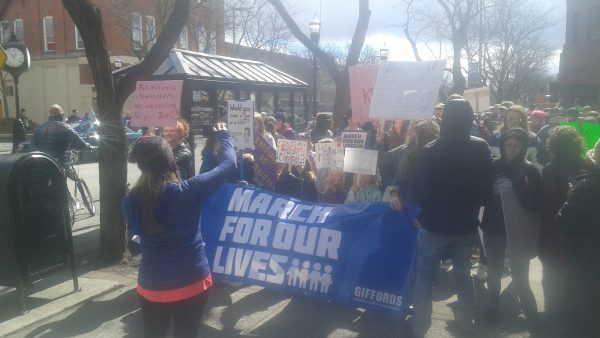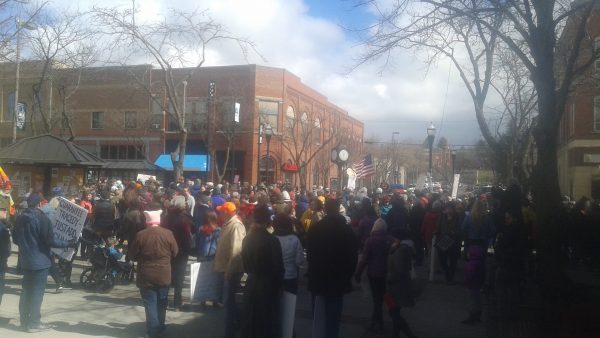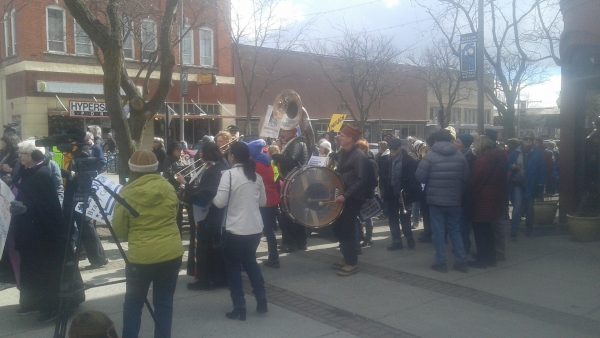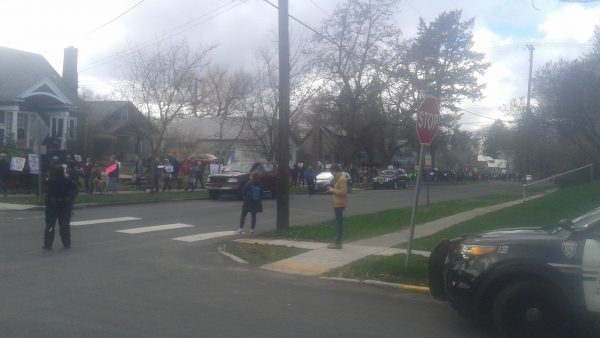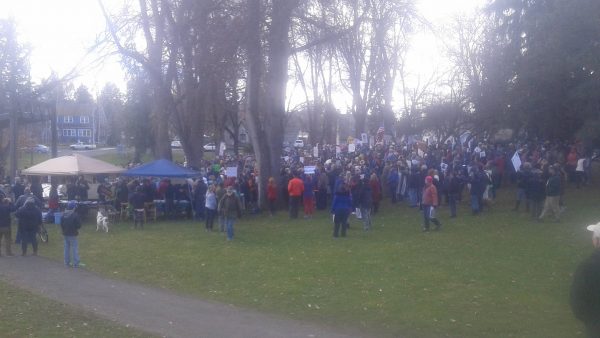 Commenter arrieve shared these photos from the New York City march: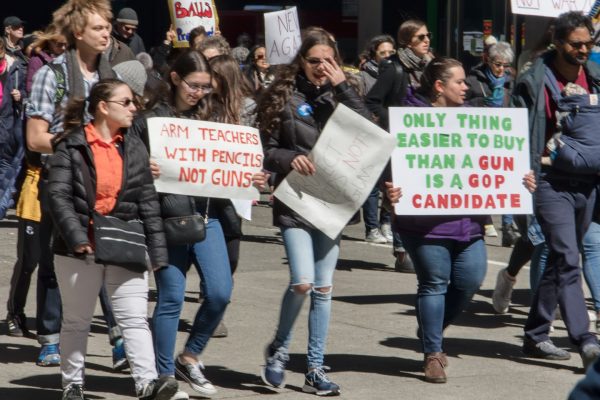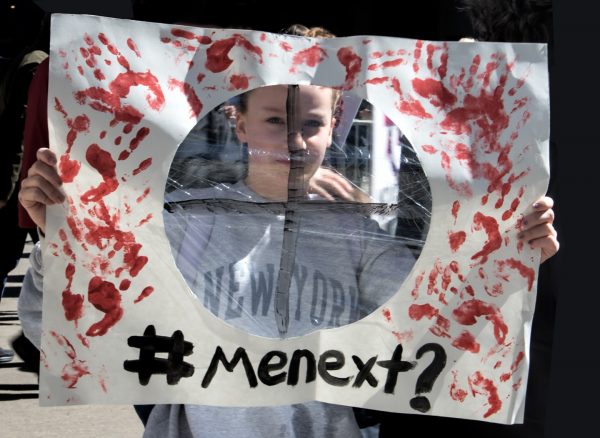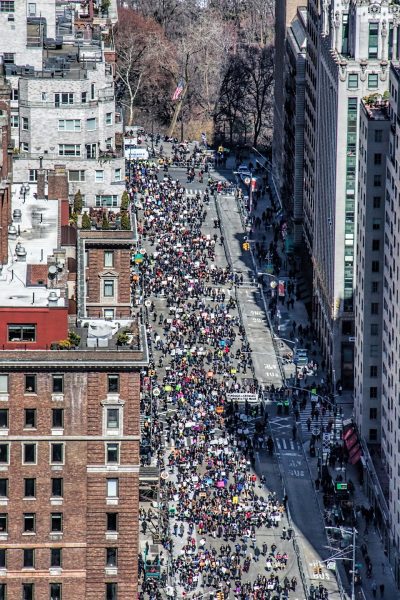 And finally, commenter PaulW sent these photos from the Lakeland, FL march: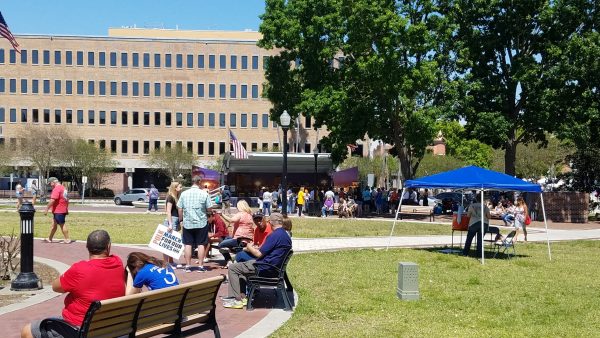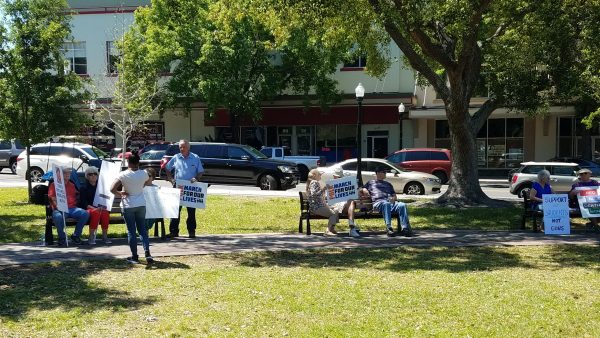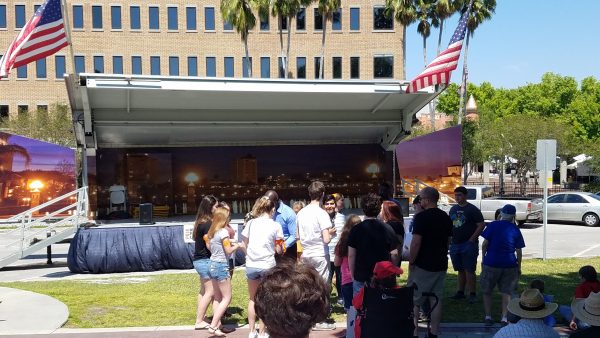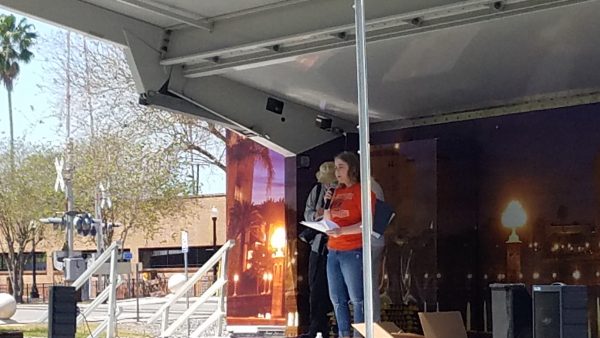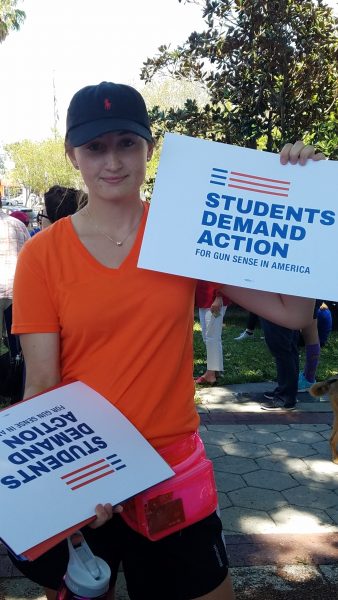 Pretty good turnout for Polk County! Thanks everyone — for the photos, but most of all, for marching.