GOOD — As those of you who follow me on Twitter know, we were lucky enough to host a flock of cedar waxwings in our bamboo this morning. These birds have cooler 'dos and shades than any human being I've ever seen: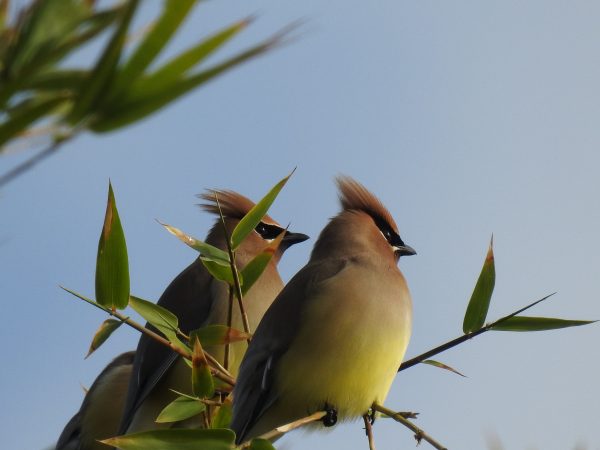 BAD — The retired Fox News rage-gramps who pretends to be president on TV is golfing at his self-branded club in Florida today. He has spent a quarter of his presidency golfing, which would be a scandal if these were normal times. But I'm grateful for every goddamned second he befouls his own greens because people with cobwebs like this lurking in their noggins don't have any business serving as clubhouse restroom attendant, much less president of a nuclear-armed state:
Because of the $700 & $716 Billion Dollars gotten to rebuild our Military, many jobs are created and our Military is again rich. Building a great Border Wall, with drugs (poison) and enemy combatants pouring into our Country, is all about National Defense. Build WALL through M!

— Donald J. Trump (@realDonaldTrump) March 25, 2018
UGLY — Stormy Daniels' lawyer tweeted an image of a CD in a safe earlier this week. Daniels will be interviewed on "60 Minutes" tonight. Unless Daniels' attorney is doing a build-up that will become more infamously lame than Geraldo's empty Capone safe reveal, we're going to be exposed to hideous, nausea-inducing images soon. ("Alexa, order ALL the brain bleach!") If Trump dick pics (or worse) emerge, I pledge to you all not to publish them here.
Open thread!