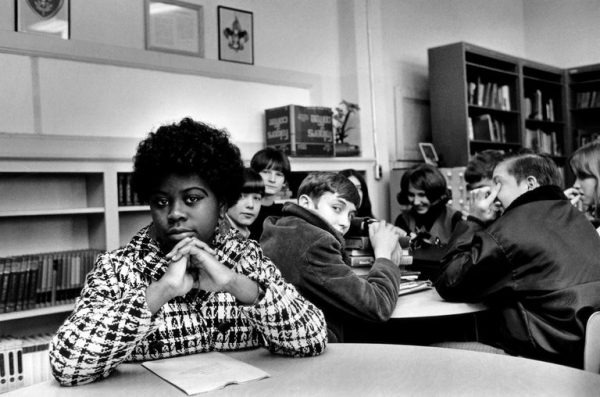 Linda Brown, at the center of the Brown v. Board of Education case that began the long end of school desegregation, died on Sunday in Topeka, Kansas, at the age of 76.
It is Ms. Brown's father, Oliver, whose name is attached to the famous case, although the suit that ended up in the United States Supreme Court actually represented a number of families in several states. In 1954, in a unanimous decision, the court ruled that segregated schools were inherently unequal. The decision upended decades' worth of educational practice, in the South and elsewhere, and its ramifications are still being felt.
"I feel that after 30 years, looking back on Brown v. the Board of Education, it has made an impact in all facets of life for minorities throughout the land," Ms. Brown said in a 1985 interview for "Eyes on the Prize," a PBS documentary series on the civil rights movement. "I really think of it in terms of what it has done for our young people, in taking away that feeling of second-class citizenship. I think it has made the dreams, hopes and aspirations of our young people greater, today."
The ruling overturned Plessy v. Ferguson, which established the separate but equal doctrine that formed the legal basis for Jim Crow laws. The court directed schools to desegregate "with all deliberate speed," but it failed to establish a firm timetable for doing so. The Supreme Court would outline the process of school desegregation in Brown II in 1955, but it would take years for schools across the nation to fully comply.
Oddly, both the New York Times and the Washington Post (first two quotes) say that a more complete obituary will run later. Usually they have obituaries pre-written for notable people.