On the Road is a weekday feature spotlighting reader photo submissions.
From the exotic to the familiar, whether you're traveling or in your own backyard, we would love to see the world through your eyes.
Good Morning All,
This weekday feature is for Juicers who are are on the road, traveling, or just want to share a little bit of their world via stories and pictures. So many of us rise each morning, eager for something beautiful, inspiring, amazing, subtle, of note, and our community delivers – a view into their world, whether they're far away or close to home – pictures with a story, with context, with meaning, sometimes just beauty. By concentrating travel updates and tips here, it's easier for all of us to keep up or find them later.
So please, speak up and share some of your adventures and travel news here, and submit your pictures using our speedy, secure form. You can submit up to 7 pictures at a time, with an overall description and one for each picture.
You can, of course, send an email with pictures if the form gives you trouble, or if you are trying to submit something special, like a zipped archive or a movie. If your pictures are already hosted online, then please email the links with your descriptions.
For each picture, it's best to provide your commenter screenname, description, where it was taken, and date. It's tough to keep everyone's email address and screenname straight, so don't assume that I remember it "from last time". More and more, the first photo before the fold will be from a commenter, so making it easy to locate the screenname when I've found a compelling photo is crucial.
Have a wonderful day folks, enjoy the pictures!
Today, pictures from valued commenter arrieve.
Where it was taken: Antarctica
When: January 2018

Last month I fulfilled a longtime dream and went to Antarctica. I had long planned that this would be my retirement present to myself, and even though I've had to push the retirement part back a bit, I decided that was no reason not to do the trip as originally planned.

Our itinerary started in Punta Arenas, Chile. We flew to the Falklands and boarded the ship there, sailed two days across the Drake Passage, and then spent eight days sailing around the Antarctic. It was everything I had hoped for and more – spectacular scenery and wildlife, and interesting historical sites as well. I'm still going through the pictures but here's a small sample.

The Lemaire Channel: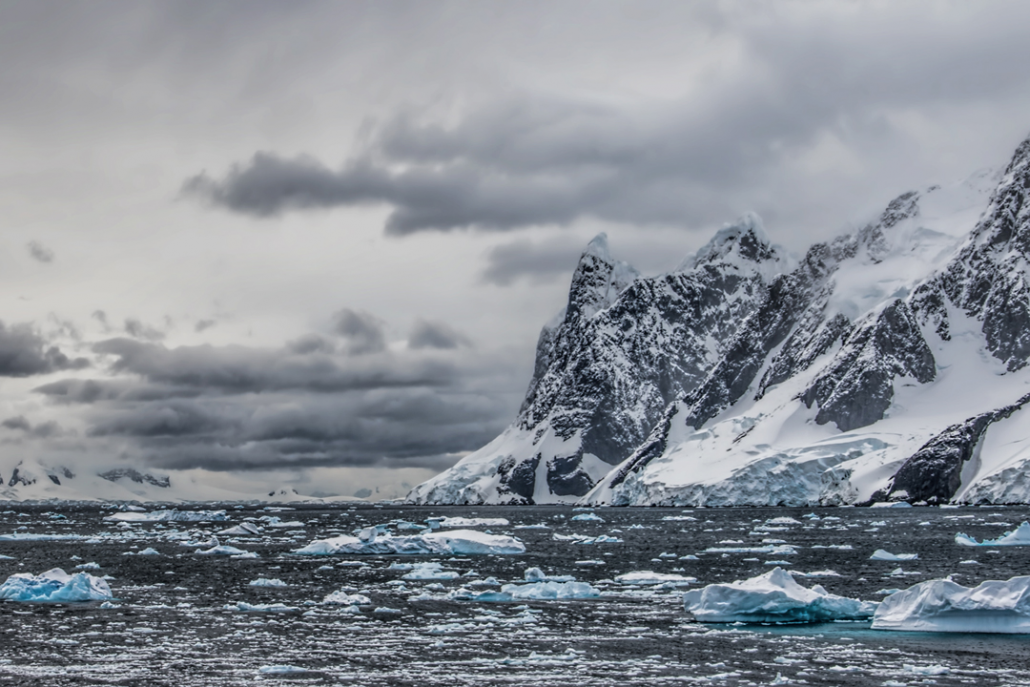 This is probably the largest iceberg we saw, in Cierva Cove – it was taller than our ship.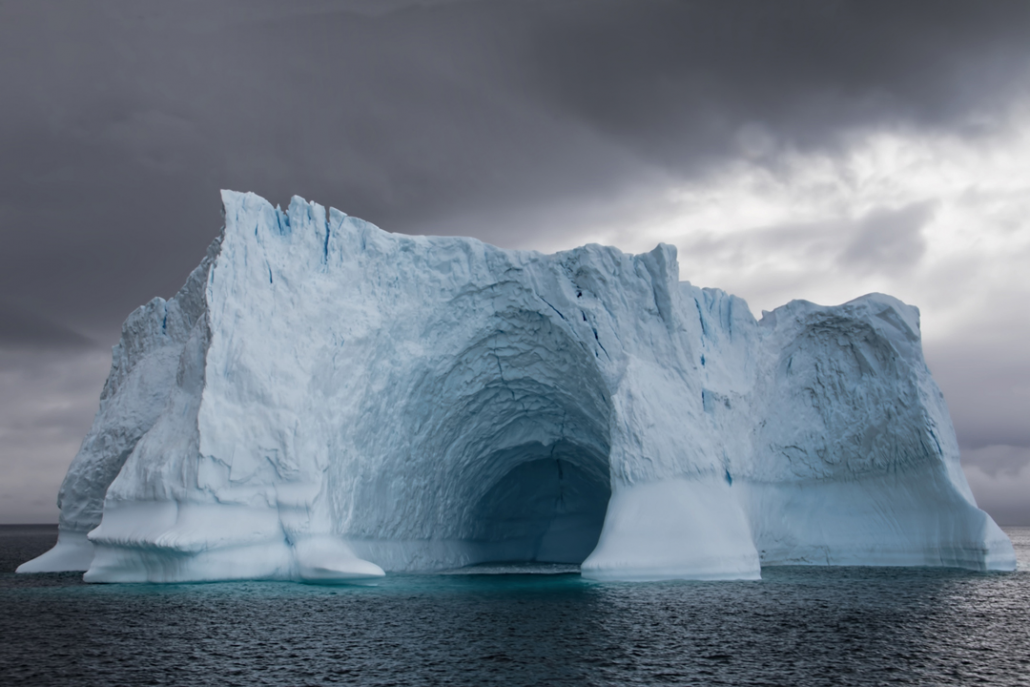 Most of my best iceberg pictures were taken from the zodiacs, where we got so close I could, and did, touch them.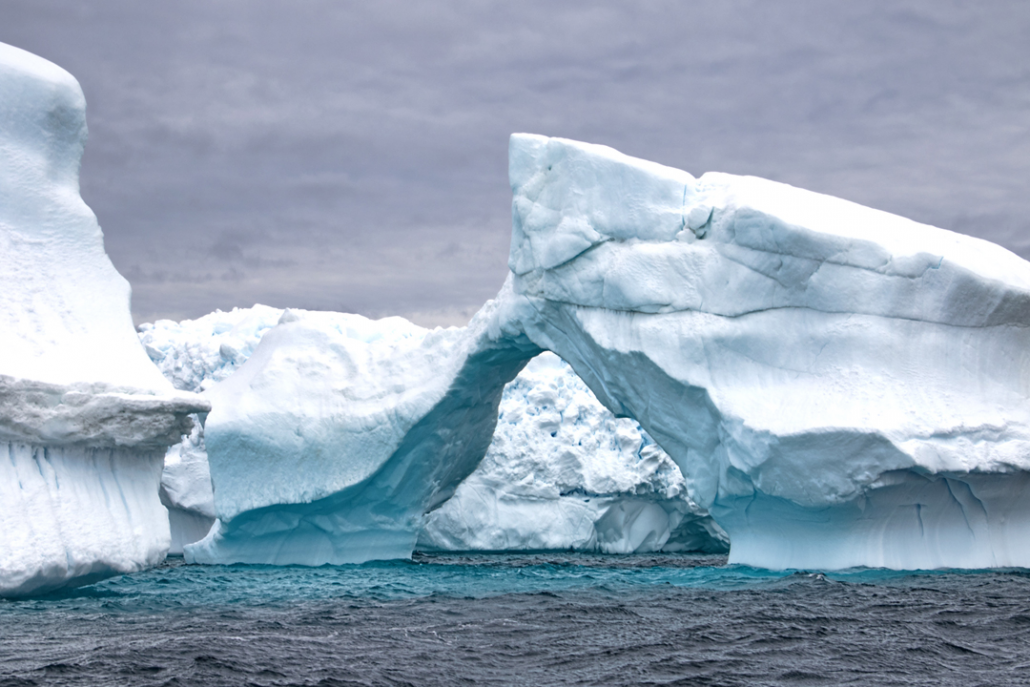 The picture below is from Wilhelmina Bay. This was our first time out in the zodiacs, before I learned that I needed four layers and three pairs of socks if we weren't going to be getting out of the boats and walking around. I was freezing and that turquoise water looked deceptively tropical.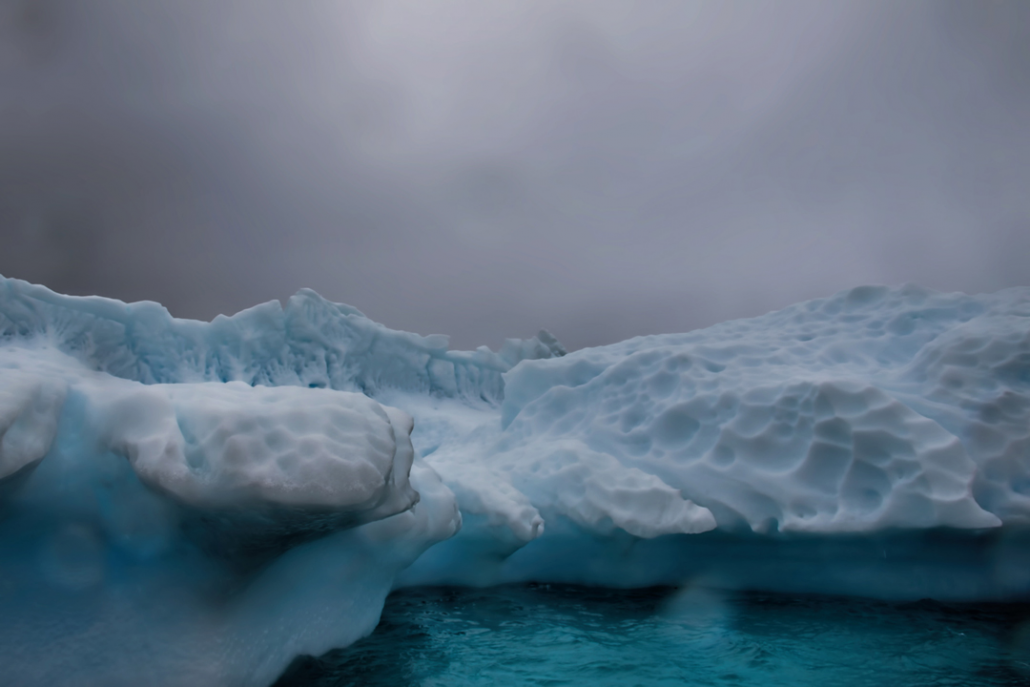 Crabeater seals in Iceberg Alley.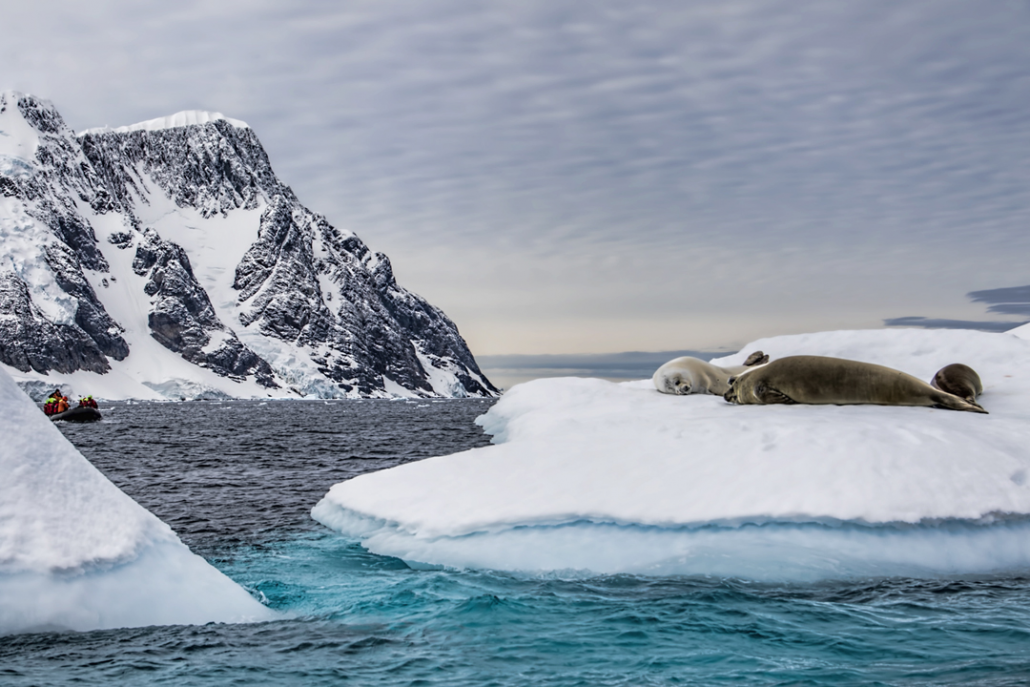 Gentoo penguins lining up to go for a swim in Cierva Cove.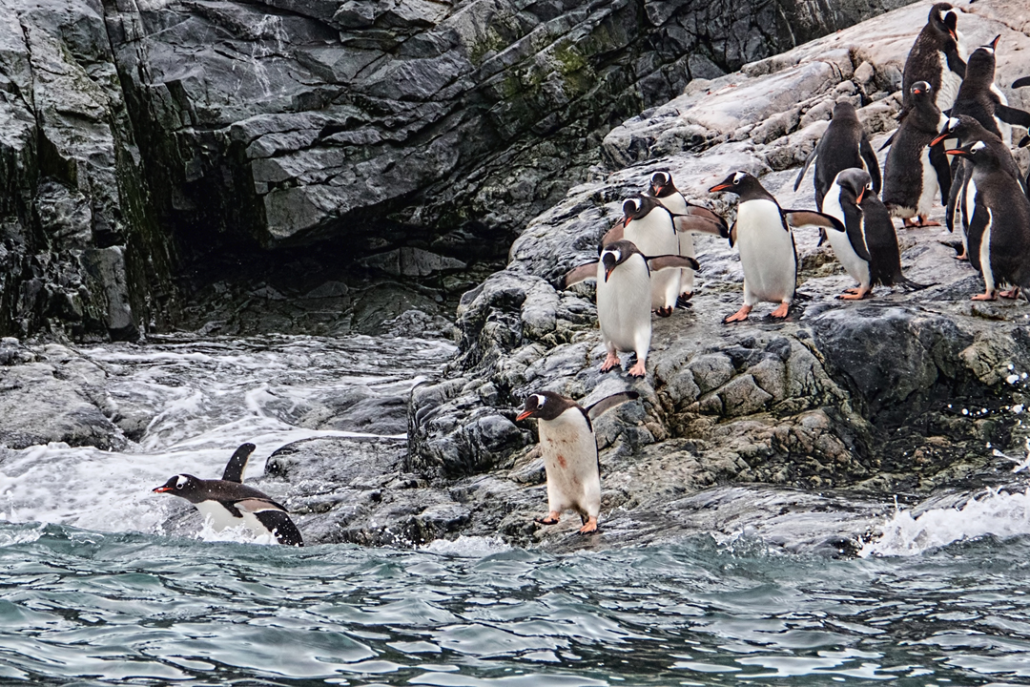 Thank you so much arrieve, do send us more when you can.
This has always been on my bucket list as well. Your wonderful pictures have moved it up the list, and forced me to double-underline it!
Travel safely everybody, and do share some stories in the comments, even if you're joining the conversation late. Many folks confide that they go back and read old threads, one reason these are available on the Quick Links menu.
One again, to submit pictures: Use the Form or Send an Email