I was challenged on Facebook to post seven black and white photos over seven days. The easiest (and I am told best) way to do that is to take a color photo and convert it to B&W digitally. So that's what I did.
I also got some advice from a friend on Facebook to move the unused cat tree nearer a window. It was heavily used for a while, but the cats have been ignoring it. It is now nearer a window, and Zooey has claimed the top perch, from which he looks winningly at me, asking for pets. Here are the color photo and the B&W. Which do you like better?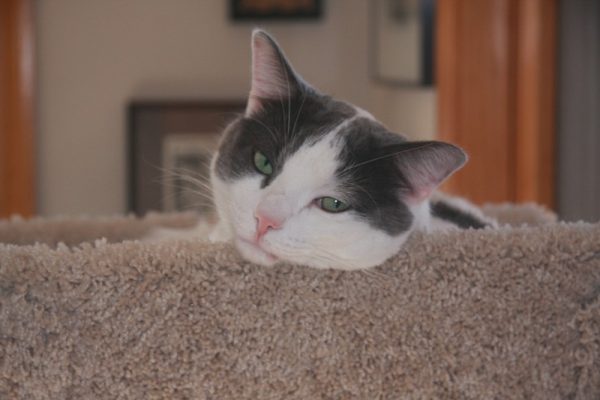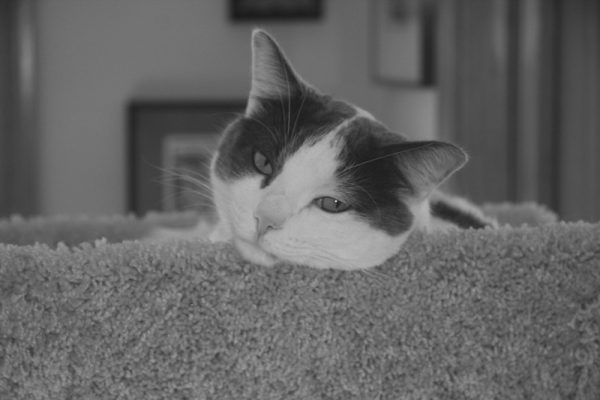 What has gone well for you lately? People who did a good thing that you'd like to give a shout-out to? No shitty people in this open thread.