Saw this beautiful little downy woodpecker in a bamboo stand this morning: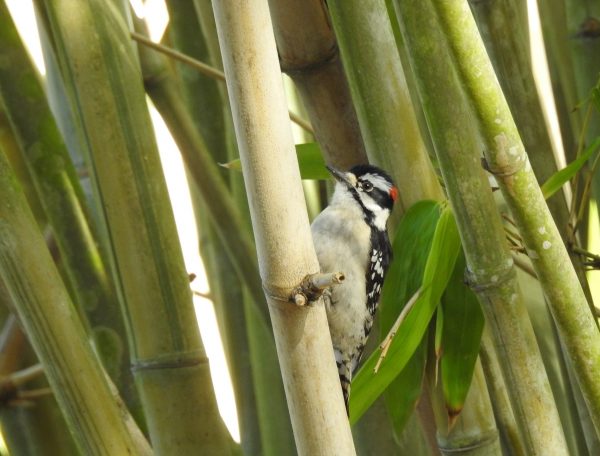 Odds and ends in the news include Parkland school shooting survivor David Hogg getting an apology from wingnut jackass Laura Ingraham — after advertisers fled her show. She had ridiculed the kid for failing to get into his first choice college with a 4.2 GPA. These people are irredeemable assholes, but you knew that.
In other news, Trump stopped off in Ohio on his way to Florida. He rambled like a demented fool about random topics, with the familiar self-aggrandizing flourishes and bald-faced lies. Here's a representative sample:
The president is complaining about a particular highway again. He doesn't name it, but it's either the one he hates in Maryland or the one he hates in New Jersey. He says it's not good and straight anymore, so it's "not good if you're not feeling so good behind the wheel."

— Daniel Dale (@ddale8) March 29, 2018
If you can figure out what the fuck that even means, please share with the class. Open thread!